HSO India and Philippines: Leveraging Cloud Technology For Catalyzing Business Transformations Worldwide
THE 10 MOST TRUSTWORTHY COMPANIES TO WATCH IN 2023
"An entrepreneur who knows how to adjust with humility, possess true greatness to shackle the bars of challenges."
Starting with a little introduction about the brand, HSO was established in 1987 and has emerged as a trustworthy technology company right from its inception days. Under the leadership of Mr. Prabhat Nagaraj- Managing Director at HSO India and Philippines, the brand has grown by leaps and bounds. After completing his MBA in Strategic Management, Mr. Prabhat joined Microsoft US and helped build the Dynamics business in the US. After several leadership roles with various organizations such as Hitachi, DXC, Amazon and RSM, he moved to India for his passion for creating a business venture where people have the opportunity of growing and learning continuously for the long term. Keeping this as the source of his entrepreneurialism, Mr. Prabhat started the company amidst intellectually challenging situations. HSO is a boutique shop with an astute consulting mindset. The people who're associated with the firm enjoy valuable corporate ethos like accelerated career growth, directly dealing with global customers, and working on the latest technology. HSO's near focus is on campus hiring, investing in the youth of the country, and expanding the horizons of local outreach.
Our Prime Insights team is heartily proud of the brand's journey so far and thought to weave the same for our global readership panel. We had a wonderful and joyous virtual interaction with the dignitary leader. Mr. Prabhat's outstanding business ideas and future roadmap are at par excellence and have so much to learn from. We will be exploring many lesser-known facts about the company and sourcing deep insights into real-time motivation.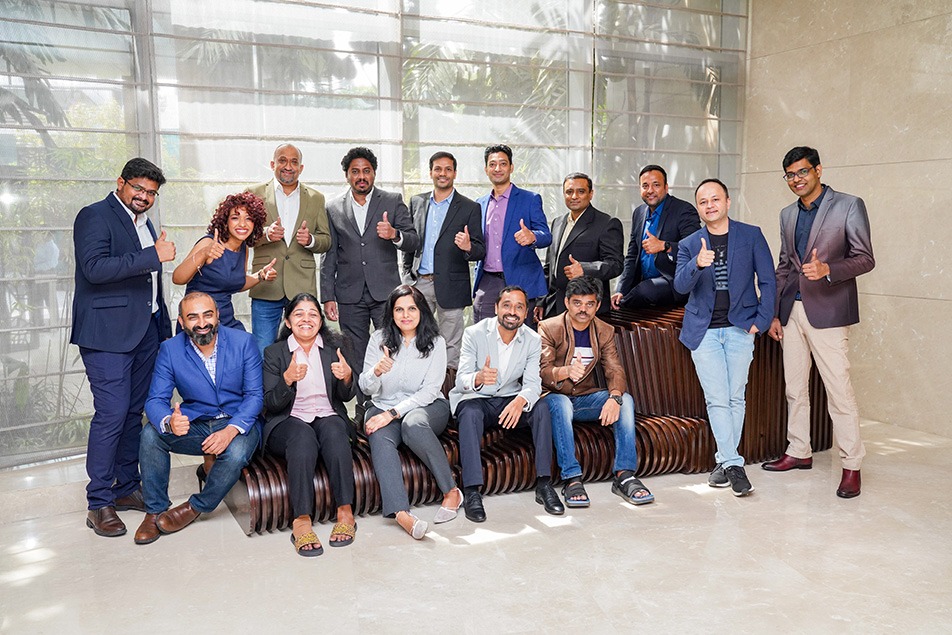 A Glance at the Service Portfolio
As an eminent IT Consulting and IT Service organization, the brand handholds its clients to modernize business operations, inculcate intelligent automation, deliver real-time performance insights, and connect the enterprise with its target customer base. With all these endeavors in action, HSO is known for accelerating the impact of digital transformation and empowering the business models of their clients. The unique and accurate international delivery model is their differentiator. Along with that, HSO creates the pedestal of differentiation with its capabilities of providing global project services and global managed services to multi-country, division, and site enterprise clients, through a single point of contract. HSO has a diverse Microsoft Cloud Service portfolio. The brand has picked the momentum of delivering excellent digital innovations, AI-backed Cloud Infrastructure, and other allied security services via Microsoft Cloud.
In recent times, HSO acquired the Dutch-based Cloud Transformation and Digital Innovation Services company," Motion10" on Microsoft Cloud. This has given them the access to collaborate with more than 140 clients across different verticals including Retail, Finance, Public Sector, and Professional Services amongst others. This achievement will further strengthen HSO's position as an influential Microsoft Solution Partner globally and will accelerate the process of offering all Microsoft services to its clientele. In addition to it, this acquisition has elevated HSO's current Cloud Transformation potential and has increased its capacity to deliver robust cloud infrastructure and data-enriched innovations.
Knowledge-Led Business
As discussed above, HSO functions as a reliable business transformation partner with immaculate industry expertise and global reach, utilizing Microsoft technology to revamp how businesses and people operate. The end goal is to witness efficient improvements in the business performance of the clients. Today, the brand has more than 1800 professionals deployed throughout the European market, North America and Asia. It has traced a decades-long journey of becoming one of the world's preferred business solution and implementation partners and a member of Microsoft Elite Inner Circle.
Manufacturers need to acknowledge that there is no upper bound to getting value out of their data. Microsoft offers technology that connects and integrates systems via data. Such connected services help in early maintenance and generating fresh income by selling smart, connected products. For this, powerful industry experience, calculative practices, and technical knowledge are essential to fetch the right digital transformation. HSO serves as the one-stop destination to find the ideal and customized digital roadmap. To serve this purpose, HSO offers numerous engagement activities under the expertise of their in-house solution architects.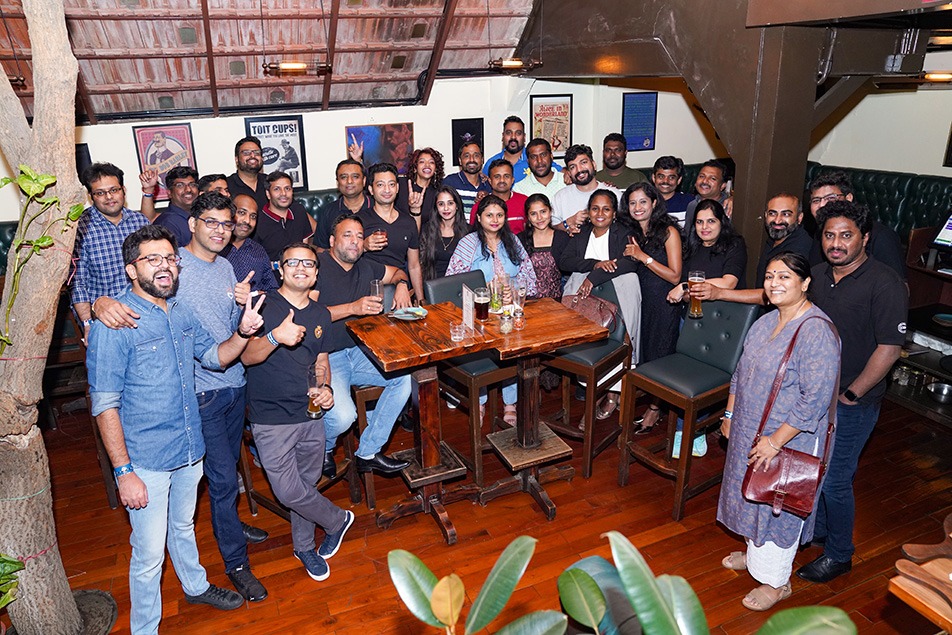 Defying the Odds
For any organization, the most vital asset is to have the dream team! Mr. Prabhat highlighted the fact that the foremost challenge during the initial business days was to build a high-octane team that moves along the mission and vision of the company. In terms of resource hiring, many times HSO had to face proxy interviews of the candidate with moonlighting, fake experience, communication skills, business etiquette etc. It is quite understandable that for a start-up culture in the Indian market, branding plays a crucial role and the company needs to evaluate every perspective of strategic marketing. Mr. Prabhat believes that proper and grounded marketing helps to boost a brand's visibility and gives that needed edge to stay ahead of the competitors. Along with marketing, he also asserts that maintaining the top-notch quality of the services being offered must be inevitable in a brand's business model. Dealing with the pandemic was also a challenging phase for HSO but with ardent efforts and determination, the brand surpassed the pandemic and revived back with full energy. Earlier each entity within HSO functioned as individual units in their capacity. The team is maneuvering its way to bring the mindset of working with global services.
Impressive Organizational Culture
In the day and age of start-up boom & bust, bringing a company with steady growth from 1987 goes a long way in showing an inclination towards measured growth & sustainability. The brand has always manifested a steady pattern of growth! Empowering HSO's entrepreneurial responsibility, the entire workforce has a major contribution to the success of the organization. The brand always invests in the holistic professional and personal development of its employees.
"We invest in our people with ongoing training programs and provide official proof of work experience with respect to their employees for the organization.
Apart from that, we look forward to employees pursuing certifications related to their skills which will also prove beneficial for the organization in the longer run.
We also give them exposure to onsite opportunities to face real-time customers. For training the fresher we provide entry-level opportunities as well. We also got certified as a "Great Place to Work" last year. I would also like to mention that our brand was felicitated by the "Outlook Business Spotlight Business Icon Awards" as, "The Best Emerging IT Company of the Year- 2022."
Elevating the Realms of Customer's Trust
In today's business era, customers are profoundly aware of what they want from a brand, in terms of quality and trust. HSO has always adhered to a customer-centric approach and caters to a variety of industries. Customer satisfaction at HSO is anchored by a team of professionals with experience in the zeal of making customers the priority.
"The relationship between customers and a credible organization is timeless. Every time a customer has an interaction with us, it is an evaluation of their experience. Customers are looking for partners that are interested in making their success the ultimate goal to achieve. At HSO, our customers come first, and we are the results company! At HSO India, we have the privilege of dealing with two customers always, our regional internal customers and the end user (clients). The customer is the one that gets the most value out of our services and has had multiyear relationships with HSO. HSO is headquartered in the Netherlands and is purely known for its long-lasting relationships with customers. Our journey is a result of their faith in us", says Mr. Prabhat.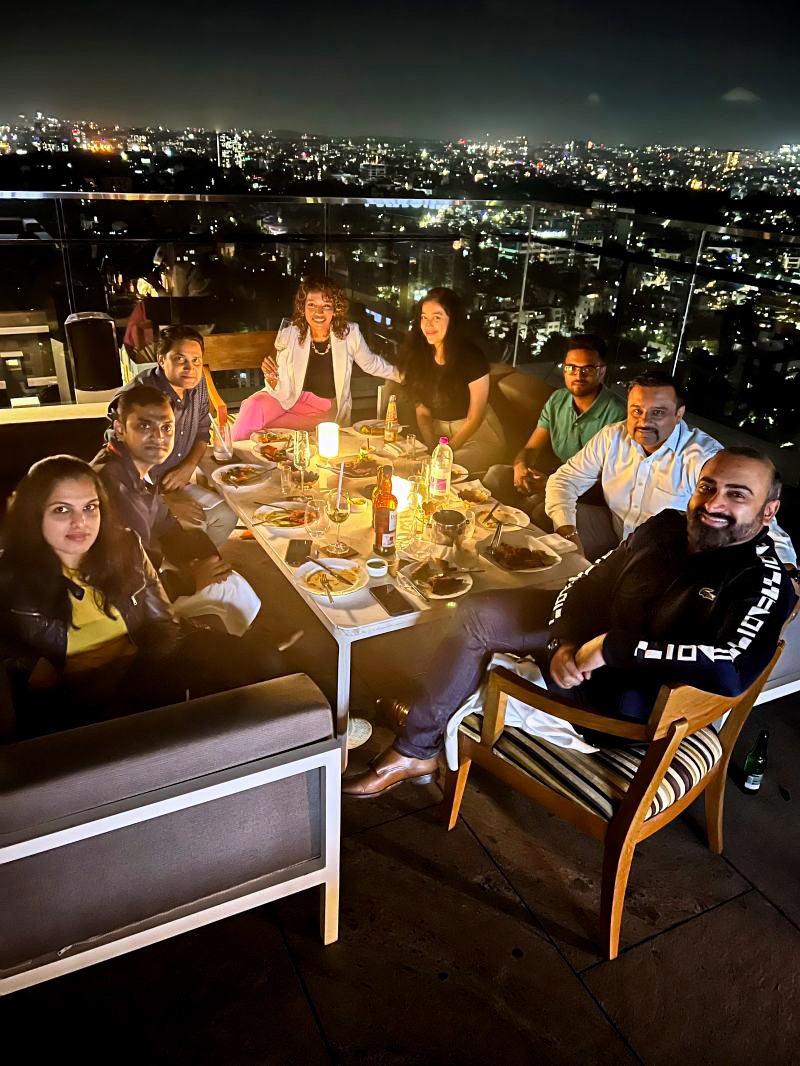 Evolution of Marketing Initiatives at HSO
Following are the marketing initiatives/programs adopted by HSO to spread practical words of authenticity about their services and bolster the skills of the employees for the same.
Ascend Certification- Great Managers Institute-Management training program that focuses on improving an individual's skills as a leader and manager.
Great Places to Work Institute, India conducts "Great Place to Work Certification" which is recognized all across the world by employees and employers alike. It is considered the 'Gold Standard' in identifying and recognizing great workplace cultures. HSO completed the assessment and bagged the certification of "Great Place to Work-Certified Organization". The company has created a healthy and amiably competitive work environment to get the best of its employees' potential. With this, employees are excelling in the five dimensions namely; High-Trust, High-Performance Culture – Credibility, Respect, Fairness, Pride, and Camaraderie. This is more than just badges and bragging rights.
On-site opportunities: To experience face-to-face real-time customers.
Flexible timing: Employees can work according to their productivity timing and choice of location.
Certifications: Employees can go for certifications related to their skills. All such certifications are reimbursable provided the employee clears them.