POONA SHIMS PRIVATE LIMITED: POSH IS AN AUTOMOTIVE COMPANY THAT HAS HELPED INDIA AND THE WORLD GROW SINCE 1972.
THE MOST INNOVATIVE AUTOMOTIVE COMPANIES TO WATCH IN 2022-23
Many start-ups are created every year that could change the automotive industry. But we are telling the story of an automotive company that has been around for 50 years and is the best in the world in its product category. We looked at it in depth to give you a head start on how its technologies and products will affect the automotive industry in 2022 and 2023. Let us meet one of the most innovative automotive companies, Poona Shims Private Limited (POSH), to keep an eye on.
A Small Background
Mr. Sachin Gupte did not start Poona Shims Private Limited (POSH), but he grew the business and made it more successful. He has wanted to be a business owner since he was a child. In 1972, his father, Mr. Anil Gupte, started the Parent Company, a sole proprietorship. In 1981, Poona Shims Private Limited (POSH) was set up to make import replacements for the Indian Engineering Industry.
The Inspiration
Mr. Sachin Gupte was always excited about making new products. When he was young, he looked up to the great Indian industrialists like J.R.D. Tata and S.L. Kirloskar. He remembers seeing Abasaheb Garware and S. L. Kirloskar being interviewed on TV. Mr. Sachin Gupte has always been inspired by the fact that he can run the company on his terms. After getting his engineering degree, he went to work for his father's company, POSH, which was still in the workshop phase.
POSH has always been based on the idea that it can make world-class Indian products and change how the rest of the world sees the Indian business world. When Mr. Sachin went to work for his father in 1990, his first task was to lay down and put in place different Quality Systems, such as the ISO 9000 Series.
Sachin Gupte, Managing Director
Mr. Sachin Gupte is a Managing Director of Poona Shims Private Limited. He studied Electrical Engineering at Government College of Engineering, Pune & immediately joined POSH in June, 1990. Side by side he attended various Management Development Programmes at Indian Institute of Management, Ahmedabad. He is a certified Lead Assessor for Quality Systems under ISO 9000 Series.
Harshada Gupte, Director, Administration & Human Resources
Ms. Harshada Gupte is a Director of Poona Shims Private Limited. The Centre International de Formation Européenne gave her a Master's in Advanced and International and European Studies. She also has an M.A. in German from Savitribai Phule Pune University and a B.A. in English. With her desire to always learn and do more, she has ensured that everyone at the company can work peacefully. She uses the latest technology in her department to do POSH work as efficiently as feasible.
Aamod Gupte, Director, Technical & Marketing
Mr. Aamod Gupte is a Director of Poona Shims Private Limited. He did his graduation in Design from Falmouth University, Cornwall, England. Later on, he did a Certificate course at Royal College of Arts, London. Recently, he attended a Management Development Programme at Indian Institute of Management, Ahmedabad.
The Challenges
When Mr. Sachin joined POSH, it had lost Rs. 43 lacs, even though it had made Rs. 1.18 crores in sales. So, from the first day he started working, it was a struggle to build a business and get more customers. Mr. Anil was a technical genius, and the business was built on a solid technical foundation. Mr. Sachin Gupte was and still is more concerned with how well the business runs and how much money it makes. He used POSH's technological background to his advantage and travelled extensively to get more clients, first in India and then abroad.
The Steps Sachin Took to Grow
From 1992, India started slowly joining the open market system. From a lack of availability of products made in India to problems with supply of raw materials, the company's creativity and efforts to make products in India helped it overcome problems and make India's auto industry more self-sufficient. When Mr. Sachin joined Poona Shims Private Limited (POSH) in 1990, it was a small and locally-based company run by his father.
The first problem was getting the company to focus on systems rather than letting people mess with them. Back then, the company had few clients outside the Pune-Mumbai Industrial belt. Mr. Sachin's first three years on the job were spent getting customers from all over India and a few from outside the country. Improvisation in manufacturing set up was also carried out at the same time. To do that, he used to get up at 6:15 in the morning and go to bed at 12:15 after midnight. Besides, he spent his Thursday weekly off at the company's Customer Offices. There were also times when he worked every day for three months straight without a single holiday.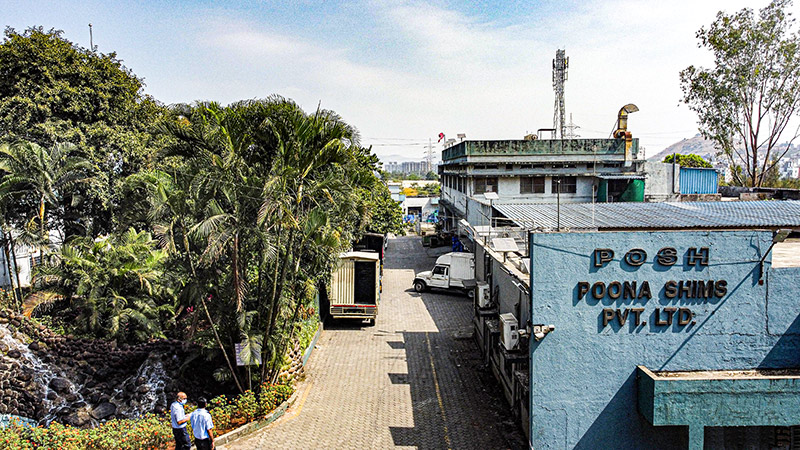 Believe in the Brand
Today, Poona Shims Private Limited (POSH) is a mid-sized company that cares a lot about quality, is responsible, professional, and moving forward. It also never breaks its promises. Many of the company's customers have been with it since it started (40+ years ago), and many have been buying from it for 25+ years. The company's multinational clients recently said they had used POSH products in all one million IC engines they had built.
POSH supplies 20+ customers in India from a single source and has always sent products on time & as and when needed. There are a lot of big listed companies that provide raw materials to the company. These companies know that Poona Shims is a medium-sized business that pays on time and needs no follow up or reminders about amounts that are still owed. The company recently won an award for being the best place to work in the Pune region. It has always paid its workers more than the industry average, and 25+ of its workers have been with the company for 30+ to 35+ years, which is nearly for their entire career. Customers have trusted POSH for decades because they have never had a problem.
POSH Solutions
The company does research, develops and designs the systems, and makes products. It specializes in stainless steel and aluminium Plate Type Oil Coolers for Internal Combustion (IC) Engines, Fuel Rails for Multi-Point Fuel Injection Systems, and Exhaust Gas Recirculation (EGR) Coolers for IC Engines. POSH has been working hard to make new temperature-maintaining parts for the EV revolution, which is about to start worldwide.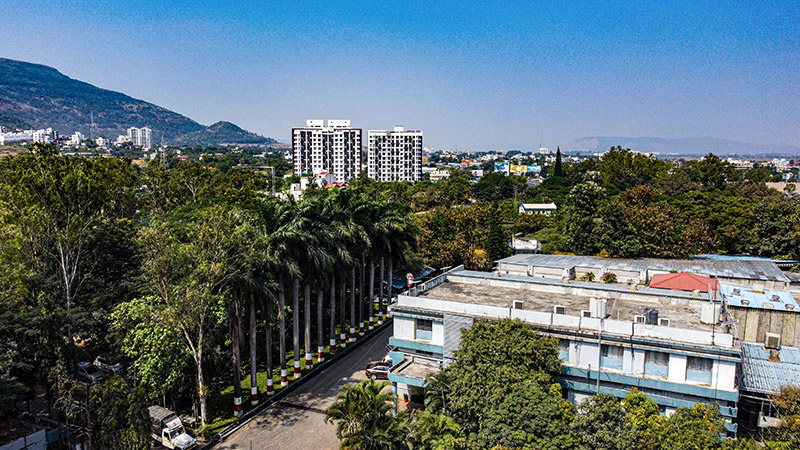 The Rise of Trust
If a company has been buying everyday supplies from POSH for 40+ years, this shows "Customer Trust and Confidence." As the company moves toward a more digitally connected world, clients are now more aware and expect better solutions. To keep up with the modern world and keep the customers' trust, which it has had for decades, the company needs to make sustainable, reliable, efficient, and long-lasting products. An entire validation testing lab has been set-up for this purpose.
POSH Difference in the Industry
As the first company to make Oil Coolers in India, POSH has always worked to bring better and new technology to the Indian industry and help it becomes the world beater in its chosen product line. It directly improves the efficiency of IC engines and makes India a cleaner place. Poona Shims Private Limited (POSH) has shown over and over that its Oil Coolers work much better than many of its competitors worldwide, who are much bigger and sell more. It wants India to be better, greener, and cleaner, and it wants to help cut down on emissions. By saving their lungs in a roundabout way, POSH has left a direct mark on the hearts of Indian customers.
A POSH Customer
Poona Shims Private Limited (POSH) sees every customer as a relationship that will last for a long time. A customer is not a one-time deal. It is a long-term relationship based on long-term support, understanding, and going beyond limits to meet their expectations and understand their needs.
Connection With The Client
Poona Shims is usually involved with its customers right from developing a new product (IC Engine). Customers are invited to participate in internal programmes and not just R&D projects. They can also attend POSH's internal events, such as "Technology Day, Safety Day" etc. POSH is proud that its Research and Development Center in Satara District has validation equipment that neither its customers nor its competitors have anywhere else in the world. Even places like the ARAI (Automotive Research Association of India) does not have all the equipment for these products.
The Marketing Efforts
The quality of POSH products speaks for itself. In a world where technology changes so quickly, the company has to share new technology with its clients and help them use it better. The company has run successful programs to tell customers about its new products and show off its latest R&D successes. It does not use words or content to sell a product; instead, it shows off the product to build a lasting relationship.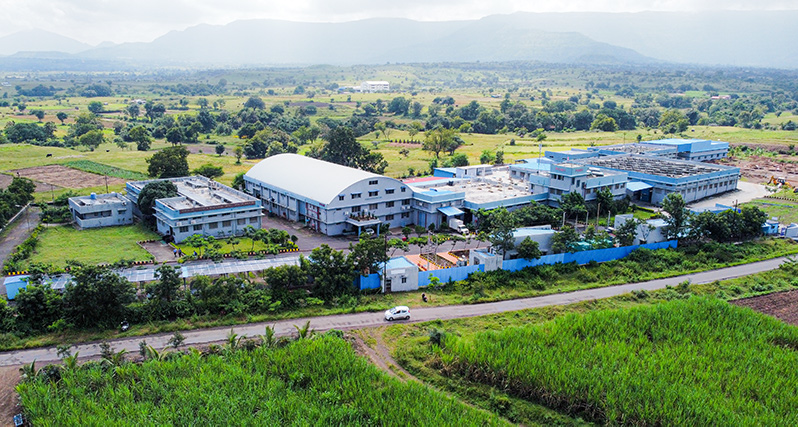 The Changes to Come
Poona Shims has been working hard on new technology to make heat exchangers or coolers that will be used to control the temperature of electric battery sets and motors. It has always worked to make India greener, and now it will go a step further by making electric cars that use less energy. POSH works hard to find partnerships or joint ventures in new product categories. It is considering buying a small or medium-sized engineering firm in the European Union.
People trust POSH
Poona Shims Private Limited (POSH) is proud that many of its customers have given it Best Supplier of the Year awards over the last 40 years. It shows that its customers have trusted it for a long time. Customers trust the company's brand and products so much that they only buy them from this one company in the worldwide markets. POSH is proud to have given customers more than a million parts without any rejection or mistake. For growth in the future, talks are going on with multinational companies about sending more and more products to their overseas units. Some of its multinational clients have already been doing this for a few years.
The Vision
POSH began in 1981 in a small town, and after years of hard work, it is now known all over the country. The company wants to build its brand and become known worldwide in the automotive industry.
The Journey of Sachin Gupte
When Mr. Sachin Gupte joined Poona Shims Private Limited in 1990, it was a small business with fewer than 100 employees. Today, the number of employees is just under 1000 and growing. Mr. Sachin is very happy to be able to hire more and more people in India, where there are many unemployed people and millions of youngsters who want to work. If the company can get even more business from worldwide Markets, it can hire more people. Since POSH is a manufacturing company, Mr. Sachin's dream fits with the Prime Minister's Make in India initiative.
What's to Come?
Mr. Sachin Gupte wants POSH's income to go up by at least 20% yearly. At the same time, he would like to be a part of a new project or partnership. Poona Shims Private Limited (POSH) is a well-run medium-sized business today. He wants to create a professional business team with the same values and help them. According to him, the projected growth may happen in a few years, if not this year.
Tips for Other Business Owners
Mr. Sachin Gupte says, "India is a very special place at the moment. Overall, the mood is very upbeat, especially considering how many smart people we have. Now is the right time to jump in and start your own business." He says people should be ready for hard work and a life full of challenges and stress.
He says, "There is money to be made, but the first few years require much patience. Having enough experience and support from your family and life partner is important. If you cannot sell your business idea to your significant other, how will you sell it to bankers, private equity companies, investors, or the capital markets? When I started working in 1990, POSH was losing Rs. 43 lacs, and I used an old two-wheeler to get to our shop, which was 17 kilometres from my house. After 32 years, 50+ other people who work for our company, all drive different cars given by the company." According to him, the sky is not the limit for entrepreneurs; it is just the beginning!