REVOLUTIONIZING THE EDUTECH INDUSTRY THROUGH TRAILBLAZING EDUTECH PRODUCTS – MAGIK MAT & MY TALKING TREE
One of the most rapidly advancing sectors in the digital era is unequivocally the Edutech industry. Thanks to the increased prevalence of virtual learning across educational institutions, classes & training centers.
Given the growing popularity of the aforesaid, a multitude of competent Edutech brands has come forth with leading-edge products that've ushered in a whole new depth of learning experience. Their remarkable comprehensiveness in covering learning needs has been largely fuelled by ultramodern techniques and the latest technologies.
Magik Mat & My Talking Tree, the ideations of Federal Soft Systems Inc., are two such products that have bolstered their brand owing to their novel learning modalities through their innovative Edutech products. These products have facilitated a holistic experience for children by providing them with all-around cognitive & interpersonal development.
A Zeal to Revolutionize Preschool Education
The main driving force and inspiration that motivated the brand to develop the aforesaid products was a zeal to revolutionize the preschool education system. Especially considering how school closures, incarceration, home quarantine, and social isolation have elevated children's likelihood of becoming untrained and exposed them to domestic abuse, anxiety, stress, autism, etc.
Growing unsupervised internet use has raised development concerns in children, students, toddlers, and adolescents notably because of their frequent usage. Plus, the globally prevalent pandemic is posing a threat as it has affected practically all areas of children's lives.
To overcome these circumstances in which children's overall development is hindered, the creators of Magik Mat & My Talking Tree ideated these breakthrough products. Through them, they aim to enrich children's learning, combat boredom, and aid children in their holistic development.
The Defining Features of Magik Mat & My Talking Tree
Like all breakthrough products, Magik Mat & My Talking Tree is characterized by certain leading-edge features which serve as its market differentiator. Given below is an overview of the products:
Magik Mat: It is a multipurpose educational device that's an interactive, gaming, engaging, and immersive learning specialist. It enables children to boost physical activity, memorize, and recollect what they've learned while overcoming boredom with creative learning.
My Talking Tree: This is a Pioneer AI-engineered interactive robotic teacher designed to interact with children while they play to boost their confidence and creative learning. Through its cutting-edge AI technology, Mr. Dudu covers the three mantras of visual, aural, and verbal engagement to help kids maximize their cognitive & intellectual development.
In congruence with the aforesaid, Federal Soft Systems has procedures in place and enforces best practices to ensure the safety, good physical & emotional wellbeing of everyone. Its products furthermore feature additional learning components which reinforce and strengthen children's confidence, as well as foster a desire in them to study correctly & efficiently.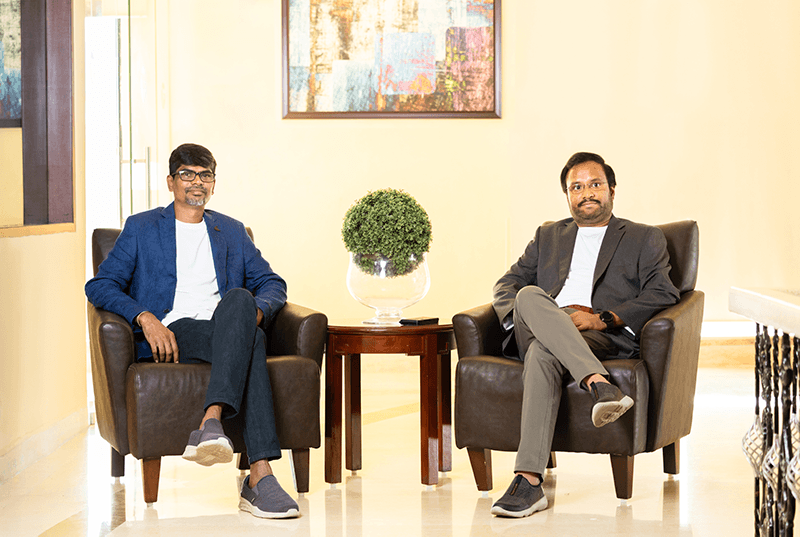 "you never climb the ladder of success by yourself; inevitably you have to bring along your comrades who've marched with you along the journey." –   Kishore Kumar Yedam & Kishore Kapuveedhi
Fostering Trust Through All-round Quality
Being a value-driven brand, Federal Soft Systems has always focused on delivering high-quality, innovative offerings that're a market disrupter.
A major highlight of the brand is that its products are ISO, Quality-Check Certified. Furthermore, they're the trailblazing Edutech products to enhance kids' holistic development.
Both Magik Mat and My Talking Tree have the best and most up-to-date technological features integrated with them to improve kids' learning and stay abreast with the latest developments in the modern age. Moreover, they have a very knowledgeable workforce team who provide customers with the best sales and after-sales experience & services.
A strongly conducive aspect of this quality-driven approach is FSS's relentless customer-centric philosophy.
A Customer-Focused Ideology
According to Federal Soft Systems Inc. Global CEO, Kishore Kumar Yedam, customers are incontrovertibly the King in any market. They're the reason why any company exists, and thus he gives foremost importance to intuitively knowing customers and their needs.
For Federal Soft Systems, customer service encompasses four pillars – a Customer-First Policy, a People Culture, a Flexible approach, and Accelerating Innovations. Through these, the brand can build products & services that are tailored to assist customers in solving their unique problems as per their disposition & necessities.
The company lays out a strategic plan based on the customers' overall vision to achieve noteworthy milestones. Furthermore, it also takes the time to listen and care about what the customers have to say, which makes them feel better about the interaction.
Creating a Long-Term Impact with Customers
In line with its customer-centrism, Federal Soft Systems focuses on kindling a lasting collaboration with customers, opposed to chasing short-term objectives.
The company has a dedicated and experienced IT team that works hard to provide the most technologically advanced products & services to customers.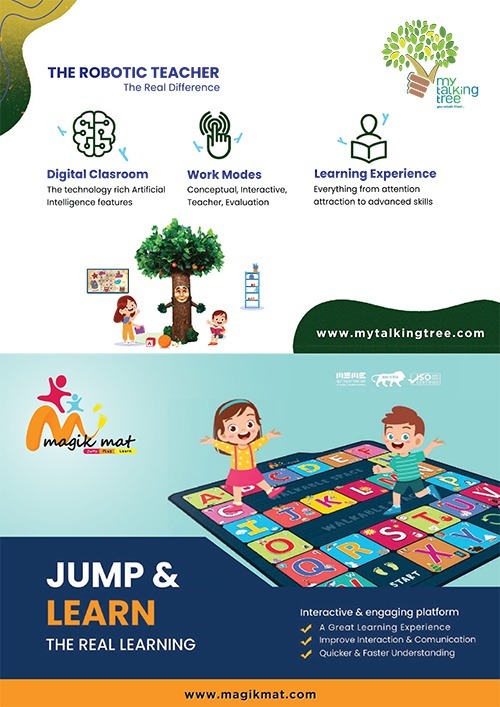 MY Talking Tree & Magik Mat's Holistic Learning Modality
In recent years, the Edutech products Magik Mat & My Talking Tree have established a niche relationship with customers and partners. Thanks to its nurturing approach and holistic modality.
Throughout all features of Magik Mat & My Talking Tree, the attributes of imagination, creativity, and enthusiasm have been ardently emphasized as part of a child's education. Additionally, the children have been spurred to develop an intrinsic & spontaneous drive for learning, which is at times not justly prioritized in other learning modalities.
The avant-garde learning practices of these products boost children's self-esteem and develop a multi-array interest in integral topics. Magik Mat & Talking Tree are an expert in interactive activity-based gaming and learning for children's overall development. The Edutech brands furthermore assists in the development and improvement of children's cerebral as well as physical abilities.
Evolving With Tenacity & Fervour
This year, Federal Soft Systems plans to come up with new, updated versions of its existing Edutech products and also aims to increase its products range/line and integrate the latest & more advanced technology into them.
Magik Mat & My Talking Tree was envisioned as a multifunctional gadget for kids to fulfil the most important functions of learning, via both mind and body. This goal has been now proven fruitful and the product has had a palpable influence on the relevant market.
Considering the arising concerns of COVID-19, in which kids are becoming captivated by TV, smartphones, and social isolation, the development of these engaging learning devices has proven to be a game-changer. It allows children to hone their learning whilst simultaneously having fun they'd otherwise derive from non-productive sources.
Envisioning Humungous Growth
Moving forward, Federal Soft Systems Inc. aims to completely revolutionize the preschool education system for many years to come with its existing Magik Mat & My Talking Tree products, as well as its planned futuristic AI/ML/Edutech products.
The company has expanded enormously and continues to maintain this robust growth trajectory. Kishore Yedam, believes that in a few years, the "Brand Of The Year – 2022" Edutech Products, Magik Mat & My Talking Tree will be well-known on a global scale, having an extremely beneficial and positive influence on children's learning via the usage of revolutionary Edutech products.
Kishore K further highlights that the company has always been concerned with more than simply providing a flawless experience & better Edutech products than their competitors. Incontestably, this has been its foundation for distinction.
By December 2025, Kishore Kumar Yedam, envisions that the Edutech products, Magik Mat & My Talking Tree will attain the $500 million milestones. He ultimately aims to become a prominent, billion-dollar enterprise with a massive worldwide influence.
The Cadres' Behind revolutionary Edutech Products Success
Beyond a shadow of a doubt, the current market stature of Magik Mat & My Talking Tree, is largely due to the relenting of Kishore Kumar Yedam, the Global CEO of Federal Soft Systems Inc. In addition, the Global Managing Director, Kishore Kapuveedhi, too has played an enormous role in the same.
Given below is an overview of their professional & technical background:
Kishore Kumar Yedam, Global CEO of Federal Soft Systems Inc. is a remarkable leader with elaborative knowledge of various business industries and gained substantial experience in the field. He contributed his dedication and passion towards FSS to strengthen the opportunities for innovation and advancement.
Kishore Kumar Yedam is the winner of "The World CEO Rankings 2021" Award. He believes that "Development is transforming the lives of people, not just transforming economies." He is a qualified veteran with expertise in managing multi-million-dollar projects and has an excellent 21 years of professional experience, holding leadership positions with significant business organizations.
Kishore Kapuveedhi, Global Managing Director of Federal Soft Systems Inc. is one of the industry's most talented and well-respected actuaries and a business executive. He has over 20+ years of attractive experience in IT field and nearly 15 years of experience in the Global Business Development & Consulting industry focused on Global IT & Non-IT business which includes Lateral Hiring, Candidate Management, Team Management, Account Management, Vendor Management, Client Engagement, and Delivery Management.
Parting Words for Entrepreneurs
In his parting words, Kishore Kumar Yedam has a noteworthy message for budding entrepreneurs in reference to the power of teamwork. He concludes by saying:
"Create your fantastic team to bolster your accomplishment because 'success is not when you succeed alone, but when others succeed with you"