Apollo LogiSolutions: Delivering Excellence Through Breakthrough Logistics Practices
It's common knowledge that a company is defined by the level of competence it displays in fulfilling customers' needs. These competence levels are ascertained by a multitude of factors, such as service-specificity, market relevance, and an alignment in its core values and effectual operations.
In 2022, a few companies, above all, have shown a remarkable adherence to the aforesaid qualities. Through their novel services, they've not only served their clients satisfactorily but also spurred high-impact shifts in their industry.
One among such effective companies is Apollo LogiSolutions, an all-encompassing solutions provider headquartered in Gurugram. The company has been immensely conducive in sparking a palpable mindset-shift in India's logistics industry via holistic practices.
Apollo LogiSolutions has meticulously calibrated its success trajectory over a span of around 12 years, which is marked by certain pivotal aspects of its brand theme & story. We'll be elaborating these aspects for the thought-enrichment of our readers.
A Remarkable Inception Idea
Apollo LogiSolutions or ALS is the brainchild of visionary entrepreneur, Mr. Raaja Kanwar. After gaining insights into the fragmented logistics sector of India, Raaja decided to embrace the opportunity to link the logistics industry's growth with associated infrastructural development.  ALS was thus founded with the aim of professionally revolutionizing the logistics industry's growth in India by "Nurturing Entrepreneurs Through Partnership".
Raaja set up the enterprise to help manufacturers/companies focus solely on their core operations, without bothering about supply-chain issues while having real-time access to information on the movement of goods. Over the years, he has turned ALS into a one-stop logistics solution provider for an array of manufacturers and brands.
The company is furthermore renowned among customers for its methodical & extensive process, which effectively fills the deficiencies of its industry.
An Extensive Service Approach
The major points of customers with respect to the logistics services is the overall logistics cost, reliability, and visibility of products across their supply chain. At ALS, the team engages with customers and potential customers to deeply understand their challenges & needs related to logistics, and strive to address them effectively.
The company boasts of a three-pronged approach of Analyse, Evaluate, and Execute, through which it has been able to systematically create value for clients. It focuses on the solutions and innovations across technology, assets, and operational excellence.
At the moment, the company is constantly working on building a control tower through leading-edge tech, which will bring end-to-end visibility across the supply chain. Additionally, one of its key focus areas has been to continuously realign its operations to achieve cost-reduction and higher efficiency.
The Company's Multifarious Offerings
Since its establishment in 2009, ALS has expanded its portfolio to become a leading integrated logistics solutions provider with multimodal capabilities and a wide geographical reach.
Today, the company provides 3PL Solutions and End-to-End Supply Chain Services across varied industries via a global network of over 100 countries. It also has a significant presence across various segments of supply chain, with the capability to offer door-to-door services to its clients in the domestic & global markets.
The company's portfolio includes a broad array of allied services, such as:
Dry Port (container freight station, inland container depot).
Port Clearance
Customs Handling
Freight Forwarding
Bonded Warehouses
Third Party Logistics
ALS currently operates three container freight stations at Panvel, Chennai, Tuticorin, and an inland container depot at Kashipur to serve the logistics requirements of containerized exports and imports.
In the transportation domain, ALS has presence across:
Long Haul Road Movements including the Full-Truck Load and Part-Truck Load Operations.
Long Haul Transportation and Deliveries of 2-wheelers Through Specialized Vehicles.
Last Mile Distribution with Milk-Run Operations.
Transportation of liquid chemicals through ISO Tank Containers on Rail.
The company's meticulosity and expansive range in services has helped it garner umpteen milestones thus far, including the ideation of certain breakthrough innovations in logistics.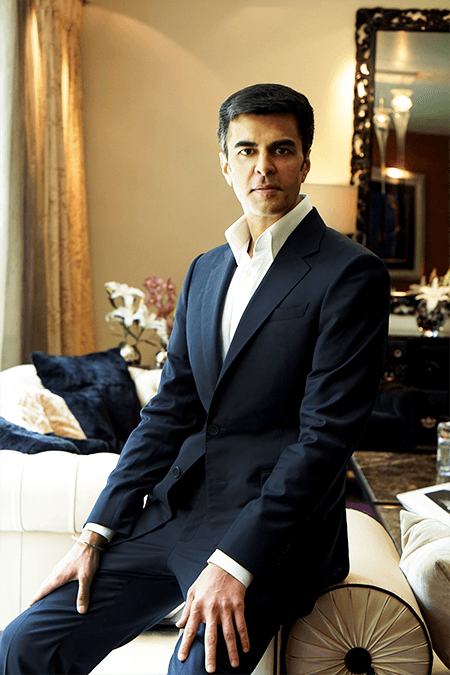 Exceptional Milestones & Achievements
Over the course of its existence, ALS has received the following accolades & recognitions:
Awarded "Best Integrated Logistics Company of the Year" at Global Logistics Show in 2017.
ALS Warehouse was Awarded the "Best Warehouse in the Western Region" by one of the key customers in the paints & chemicals industry in 2021.
Received "Best Warehouse Management" Award from another customer, a major player in the agricultural input domain in 2021.
Tuticorin CFS, since its inception has been consistently ranked #1 in the Southern region for the past 3 years.
Ranked amongst the top 5 logistics in India
Selected amongst the 20 Most Promising Logistics Services Provider to Watch in 2022
ALS is the first service provider to introduce 28 KL tanks, replacing the then prevalent 26 KL tanks for multimodal transportation of low-density chemicals and cost optimization.
For 2-wheeler logistics, ALS introduced the hub-and-spoke model to bring in cost reduction for one of the largest 2-wheeler manufacturers in the country.
In its effort to maximally harness the latest technology, the company has partnered with a leading technology brand for creating blockchain-based solutions.
Envisioning The Future
In the ensuing years, ALS has planned some avant-garde advancements which it will fructify as part of its ultimate vision.
The company is currently on a journey of digital transformation to improve visibility, which has been one of the key concern areas for the customers. It will also be focusing on other vital areas, like multimodal logistics and conversion on road movement to rail movement. Through the latter, it aims to pass on the benefits and advantages of the developing Rail Infrastructure in the country.
Furthermore, ALS is in the process of developing AI/ML-based monitoring systems to eliminate/reduce the pilferage/theft in the warehouses.
On the environmental front, it is planning to reduce its carbon footprints through replacing/converting its current fleet to run on greener sources of energy (LNG and Electric Vehicles).
Through the aforesaid avenues, the company envisions bringing a reinvention of the industry through tech, and also an overall optimization of the supply chain network.
http://apollologisolutions.com/