Little Nap Recliners: A Brand Committed to Elevating the Future of the Recliner Industry Worldwide
BEST COMPANIES TO WORK FOR 2023
Coming together is a beginning, keeping together is progress, and working together is success – Henry Ford.
For an organization to function with ingrained industry expertise and cater to a vibrant scale of customer demands, having a motivated and focused workforce becomes indispensable. It becomes a conventional obligation for a value-driven organization to provide its employees with wonderful opportunities for career enhancement. Well, to chisel the potential of such brilliant minds and streamline their energies in the right direction, the essentiality of a competent leadership panel becomes inevitable. When all of these elements come together, the excellence that churns out is inspiring beyond imagination.
The quote mentioned right at the beginning highlights the magnetizing aura of teamwork at Little Nap Recliners. Little Nap Recliners is dedicated to developing world-class recliner chairs for Homes, Home Theatres, Cinemas, Clubhouses, etc. Our editorial team had the exclusive opportunity of having a detailed conversation with the Founder & CEO Mr. Ravinder Goel. He shared the entire tale behind the company's inception and discussed the differentiating elements of their work culture. Through this article, we will be exploring all those hidden gems which make Little Nap one of the best brands in the recliner industry. We are delighted beyond words to feature the brand under the segment "The Best Company To Work For 2023."
Secrets of the High-Octane Work Culture
Little Nap is an employee-centric organization. The brand believes in providing an environment that encourages its employees to work with confidence and garner achievements. For this-
Annual appraisals based on weekly/monthly/yearly reviews are given to the performing employees. Even during the pandemic, the company did not miss the appraisal.
The brand maintains a fixed date for salary disbursement which has been followed since the time of inception.
Transparency within the departments is a mandate to ensure a credible flow of communications.
Little Nap has accurate systems and processes like Flowchart Monitoring Sheets (FMS), Production Management Systems (PMS), and Checklists (CL) created for each employee and department. Having clarity of employees' daily tasks and responsibilities nullifies all sorts of interdepartmental conflicts.
Innovative events are organized for exercising the holistic well-being of the employees like Women's Day, Birthday celebrations, Yoga Day, Festival celebrations, Men's Day, Orphanage visit, Tree Plantation on Environment Day, etc. The sole aim of these events is to keep them engaged and motivated.
Eye-catching amongst all is Little Nap's 'Employee Speak Up' survey which is conducted every year in December by a third-party vendor. Year after year it has brought remarkable improvement to the business by working on the feedback and suggestions given by the employees.
The management style at Little Nap is a blend of 'Visionary and Coaching'. All the employees enjoy an equal space of opportunities. Regardless of their level of experience or seniority, the opinions of each one of them are taken into consideration.
The brand also conducted its Team Alignment Meeting (TAM) in March 2020, where the entire management team shared their vision for 2030. Under the umbrella of management's coaching, the team decided the target and action plan for achieving the same.
The same pattern is carried forward by all HODs, Managers, and Supervisors at every hierarchy structure which has shown great results across the organization in terms of growth and development. This well-structured management style has been appreciated by Little Nap's valued customers, suppliers, business associates, and alike.
The team periodically organizes social gatherings, official meetings, corporate parties, and social corporate responsibility events. These are wonderful ways to strengthen team bonds & working relationships by spending time together outside of work.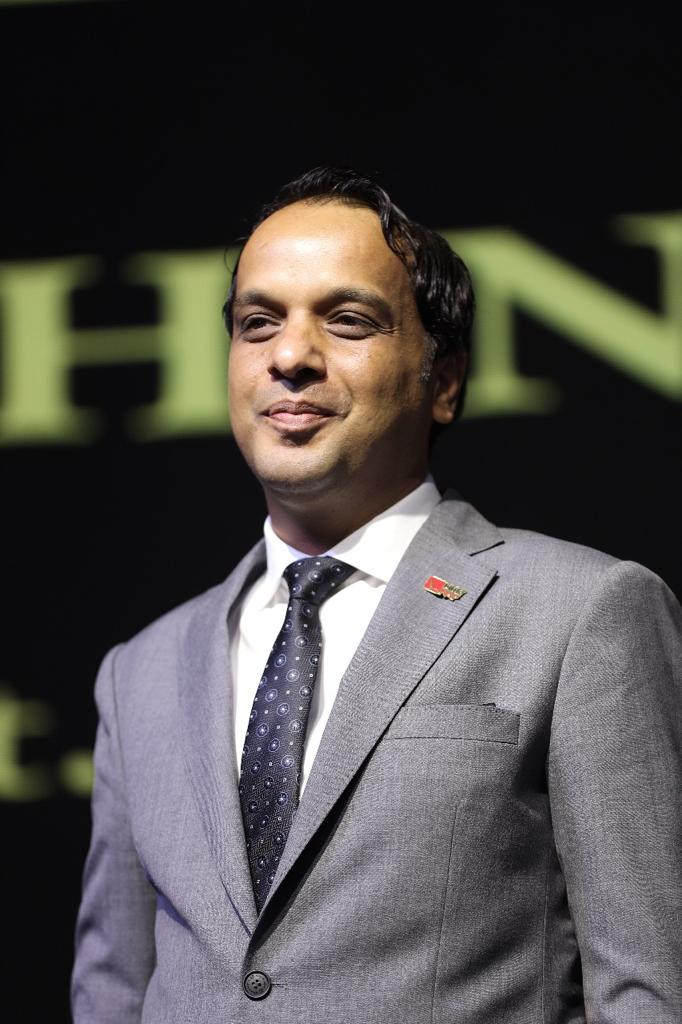 Mantras for Recognizing Employees' Achievements
As discussed earlier, Little Nap takes immense pride in its employees and celebrates even the little achievements made by them. A company-wide event is organized to recognize employees' efforts each month/quarterly/yearly following the 'Reward and Recognition' policy (R&R)'. Some of them are mentioned below.
Star Performer (Monthly)
Highflyer (Monthly)
Best Attendance (Monthly)
Best Dressed (Monthly)
Mountain Mover (Quarterly)
Amazing Manager (Quarterly)
One Mile Down (Yearly)
Running the Marathon (5-Year award)
Salute to Loyalty (Decade award)
KPI (Key Performance Indicators), KRA (Key Results Area), and target accomplishments are acknowledged across the entire organization. Weekly Executive Meetings (EM) are culminated to evaluate the performance of the past week for each employee. Post these EM meetings, target planning for the current week is taken from the respective employees. Employees who have managed to bring exceptional results in attaining the organizational goals are recognized with serenity.
An Impressive Harmony of Work and Life
Moving ahead in the conversation, Mr. Ravinder Goel also told us that Little Nap has a flexible attitude to nurturing work life. Employees must have the agility to manage both personal and professional life to the fullest.
Maternity leave (26 weeks) and paternity leave (5 days).
Marriage leaves (10 days).
Work from home facility on some roles.
Everyday grace time (20 minutes) to reach the office along with some short hours (2 – 2 hrs. short leaves and 3 – 50 mins short leaves) to manage personal life.
Casual/Sick leave 12 and Earned leave 12.
All the employees are entitled to get 14 national holidays in the calendar year.
Compensatory off arrangements if employees are working on Sundays/holidays.
Work-from-home support to female employees returning from maternity.
Flexible work arrangement on critical roles.
Coffee catch-ups to motivate employees and balance their work.
Outings and team lunches especially when work is demanding and challenging.
Counseling sessions on work-life balance and prioritization are given by the HR Head- Ms. Madhvi Singh.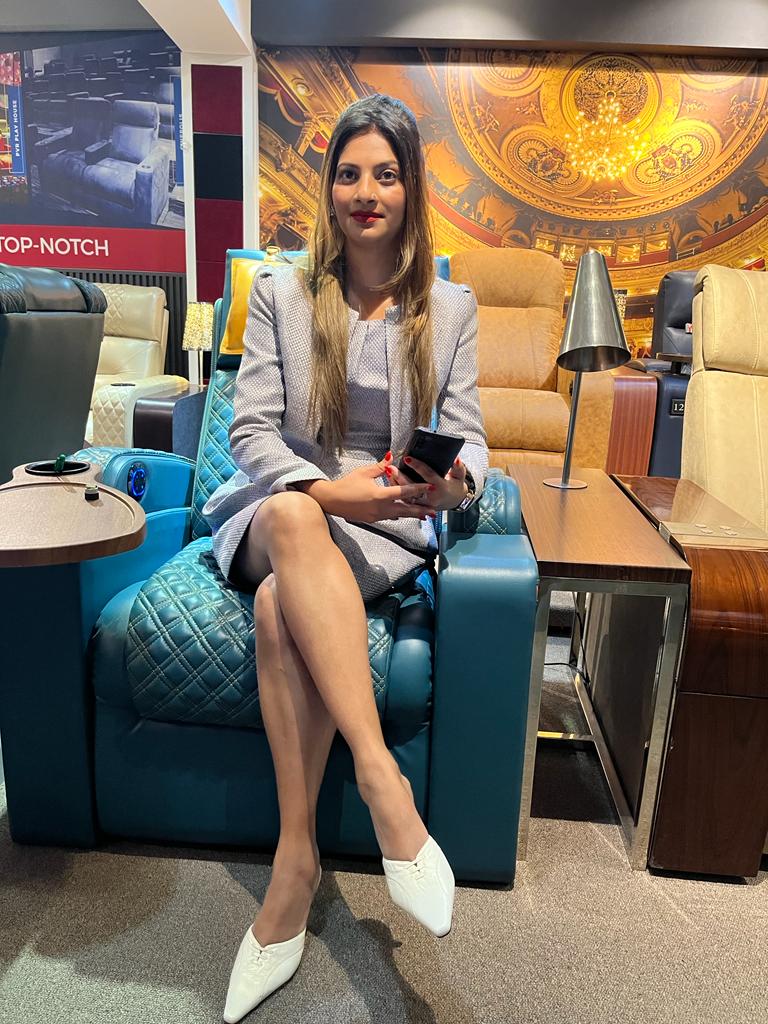 Relentless Spirit of Facing Odds
There is a popular saying in which Little Nap believes,
'When the going gets tough, the tough get going.'
As an employee-centric company, the team exhibits ardent faith in the above point and has always fetched ways to find a different solution to overcome every challenge coming their way. When it comes to the emotional toll in business, they don't take failures very seriously. Instead, they examine these challenges with extreme caution to imbibe the professional lessons that come along with them. These lessons are crucial to grabbing the chance of growing as people and professionals. Here we share some examples to support the same.
During the pandemic, while many businesses were downsizing, Little Nap continued to hire more employees and experienced exponential growth in its retail orders. There were no delays in imparting employees their monthly salaries.
The next leap came in April 2020 when Little Nap shook hands with the world's biggest recliner brand with global revenue of $2.4 billion, La-Z-Boy. Little Nap now serves as their exclusive business partner for the Indian sub-continent.
There was a fire incident in one of their factories (March 2022) during the peak sales time. However, this did not affect their sales, production, and company's yearly appraisals.
Making Employees the Kinetic Assets
At Little Nap, supporting employees begins with examining the overall individual. The authorities make sure to meet all employees' expectations by providing them with exceptional training, development programs, educational skills development, and a healthy competitive environment to work in.
Leveraging the 'Training Need Analysis Program' conducted internally and externally, the in-house trainers identify the right training opportunity for the employees and conduct intensive training programs as mentioned below.
For Production Executives, Lean Manufacturing Training Initiatives like Kaizen, 3M, JIT, 5 Why's, and 5S are provided. Coming to professional skills training, the brand focuses on imparting knowledge about; Art of communication, Non-verbal communication, Anger Management, Attitude a way of life, and Resourcing Time.
For Service Engineers, customer-oriented training like- How to greet Customers, Handling difficult customers, Communication and Etiquette, Emotional Trigger Self-Management, and How to Deal with Annoyed Customers are provided.
For Product related essentialities, technical training like- Complaint Assistance, Accessories, La-Z-Boy Service training, and Deep Dive Product Training are also inculcated.
On similar grounds, training is conducted for all departments like Sales, Accounts, Customer Retention & Reorder (CRR), New Business Development (NBD), HRD, etc.
Little Nap hosts 'Presentation Competitions' based on topics given to employees (books/current affairs/great leaders). Evaluating their presentation skills, knowledge, and confidence, the company's management team felicitates the employees with praiseworthy recognitions and awards. This exercise increases the confidence of every employee and ignites the spirit of devoting their interest towards books and general knowledge.
The brand has always encouraged its employees to work on self-development and personal growth by providing them with the required resources and support in terms of educational loans, flexible working hours, and essential leave benefits. Employees participate in discussions related to their lucid career growth plans based on quarterly/yearly reviews.
Achievements and Accolades worth Admiring
The journey began with a team of just two members and a showroom display space of around 600 square feet on M.G. Road, Ghitorni. This was the first display space with just ten recliners on display and no manufacturing area. It was indeed a long-learning journey for the brand. Gradually all those dedicated efforts started bearing fruits and now the team has expanded to having 330 employees and 12 showrooms in different cities in India. Little Nap has also set up two full-fledged manufacturing facilities with a combined 75,000-square-foot production area at IMT Manesar, Haryana.
One of Little Nap's initial business achievements was the successful completion of its first cinema export order for Europe, producing a sizable number of recliners in accordance with all European specifications. This was a milestone for the entire team as the whole order was completed within the deadline of 18 days. The successful completion of this first order with PVR, following which the team is closely collaborating with them on other current orders, is one of the other significant milestones. To date, Little Nap has created more than 50,000 seats, installed seats in more than 500 movie theatres, and catered to the smiles of 18,500 happy customers. Mr. Ravinder Goel purely dedicates these achievements to the company's ethics, core values, and the resplendent potential of his employees.
Articulating Collaborations Across Departments
All the authorities of Little Nap, right from its founders to its employees, diligently believe in the "Team Alignment Strategy". Whenever any new prospectus, new system, process, or target is being set within the company, the team has thorough and multiple meetings to get everyone aligned together to achieve desired results.
All systems and processes are interlinked and designed in such a way that in case there is any step/process not being included or performed, the same is highlighted and immediate measures are taken to correct the actions.
Igniting an energetic start to each year, the company organizes a Mission Meeting. Mr. Ravinder Goel and his management team welcome the entire Little Nap family to raise a toast to these brilliant minds fostering achievements for the company. Goals for the current year are also discussed which sets the tone for turning ideas into reality.
Forthcoming Feathers to Actualize
"Sailing a saga through 'Emergence and Adoption' is what we manifest, and that forms the base of our future roadmap. Our future strategy is to expand our horizons through M&A which will take us ahead with forward and backward integration. We are meticulously investing a significant amount of time and effort in bringing promising innovation to our services. Cohesively, we will march towards upgrading our products to be more customer-obsessed like we have been since our inception. We are adaptable to all technological trends concerning our domain and perceive this adaptation as a marvelous way to maintain the edge over others. I would also like to highlight that we have implemented several systems & processes to inculcate the automation mode in our tasks. This has given Little Nap the needed push to grow from a practice-based company to a Process and Principle-based company.
We are focusing on increasing our D2C business and planning to open new showrooms across India.
Our target is to capture the export market by creating showrooms in UAE and Africa.
We also plan to increase our business through e-commerce sites and have targeted some major e-commerce platforms for the same.
We are penetrating more into the Cinema market in India and outside India.
We will also reach the threshold of 10,000+ employees mark in the coming times."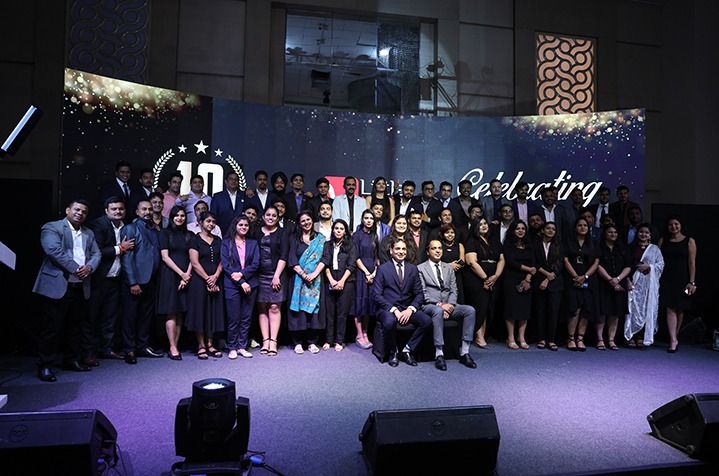 "One Team One Dream is our notion. We idealize that there is no better substitute for a structured flow of communication within the organization. Whether it is digital or one-to-one communication, it is very important to discuss all strategies and new ideas. With this, we stay aligned with our vision and mission. Our ultimate aim is to reach every home in India. For the same we are pouring conscious hard work in on our marketing and distribution strategies", says Mr. Ravinder Goel.


Words of Illumination by Mr. Ravinder Goel
"During my entrepreneurial journey, I have learned the importance of hard work and that there are absolutely no shortcuts to success. Your persistence and consistency are the only keys. For the new entrants in entrepreneurship, my only advice is to invest in your human capital. Your employees are your real assets. Your policies should concentrate on empowering them in all aspects. Give them the space to make mistakes and grow. Support them with astute counseling to take out their hidden potential. Keep a good vision in front of you and move ahead along with that vision. My near goal is to make Little Nap Recliners a commendable giant in the recliners industry and our work mode is in full swing. Little Nap has been the shining star when it comes to transforming lives and we are excited to witness those coming flying colors."