CMSR STEEL PVT. LTD: ICONIC BRANDS OF THE YEAR 2022
ELEVATING THE STEEL INDUSTRY TO A SPLENDID STRATUM
CMSR STEEL
Our country cannot rationalize a riveting economy without the iron & steel industry. As we are moving towards sustainable development, the steel industry forms a major backbone and is called the 'Mother Industry' for all the right reasons. No other industry will survive without this. So we need such steel products manufacturing brands that emphasize introducing new and innovative technologies at a combative price. Today we have one such glorious company to talk about- CMSR Steel Pvt. Ltd. With utmost pleasure, our entire Prime Insights feels providential enough to award CMSR Steel Pvt. Ltd as "Iconic Brand of the Year 2022" on our platform. We had a wonderful chance to share a conversation with an enthusiastic young age entrepreneur Mr. Moin Pasha: Co-Founder and Managing Director of CMSR Steel Pvt. Ltd. who spilled the beans about his brand and entrepreneurial journey. We are about to unveil some of the secrets of what it takes to become an inspiring business leader and relish success in the competitive bubble.
Swing of Inspiration Behind Company's Inception
Mr. Moin Pasha narrates that the idea to start his own company CMSR Steel Pvt. Ltd came as an outcome of being inspired by the work ethic of his father. He recalls that his father Mr. Chand Pasha has been doing the steel business since 1992 in Bangalore. He joined his father in the year 2015 and learned immensely under the guidance of Mr. Chand. After two years of learning, Mr. Moin knew that the time had come for him to experiment with his knowledge and so he laid the foundation of CMSR. The conglomerate comprising AR Steel Suppliers, CMSR Steel Pvt. Ltd, and CMSR-AR Engineering Technologies LLP adheres to the notion of "Anything and Everything in Steel".
Witnessing Hurdles Optimistically
As mentioned above, Mr. Moin was working with his father since 2015 in the parent company AR Steel Suppliers. The company was already doing wonders and customers were captivated by the quality of its services. To lay the foundation of another company in a similar domain came along with many unprecedented challenges. Mr. Moin was having difficulty grabbing the attention of the customer base towards CMSR. To handle this, he came up with the strategy of developing a dedicated eCommerce website. He had the entire map of leveraging his eCommerce website to focus on a large number of customers via techniques like Google SEO amongst others.
Solutions Offered by CMSR Steel
A company needs to have certain USPs in its services to furnish an unmatchable standard in the market. Likewise, CMSR has the aforesaid spark in them and offers a diverse range of steel products. To name a few we have
Hr Plates and Coils
Ms Channel, Ms Beam, Ms Angle, Ms Flats, and Ms H Beam
Color Coated Sheets for the manufacturing of sheds
TMT Bars for construction purposes
Adding more to its service portfolio, the company also delivers all varieties of construction steel and steel manufacturing machinery. They also pay attention to the customer's needs for steel in required sizes and cut them accordingly. To save customer's valuable time and capital, the company offers facilities of
CNC Machine
Gas Cutting
Pug Cutting
Establishing Inestimable Trust in the Market
To make a mark in any industry and garner customers' faith, leaders need to ensure the best quality possible in the services. Especially in the era of mistrust customers are profoundly aware of what and how they want things to be done. CMSR acknowledges that trust bestowed by the client is a game changer and the main jury for their business. CMSR guarantees to cater to customer demands with authenticity keeping cost affordability and time management intact. The company also gives the best payment flexibility for their clients to enjoy a mutual sense of transparency. His parent company AR Steel Suppliers has been in the steel industry since 1991 and has almost 75%, repeat customers. These numbers showcase their trustworthy and unique services.
Reflection of Client's Trust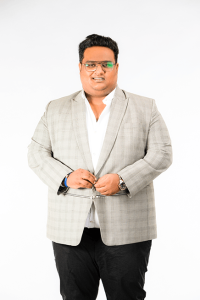 Nowadays, brand trust has a broader perspective to look at and is more imperative than ever before. The reason behind this is that customers today are bombarded with multiple options to choose from. A contented customer is an asset and is likely to spend more. So the golden key to securing the grounds of trust is building robust relationships with the customers. For example, gracefully honoring the customers for choosing your services or providing an amiable and productive environment is bound to leave an ever-lasting impression on them. CMSR also testifies by these algorithms and constantly fabricates opportunities for interacting with their clientele on a one-to-one level.
The company also talks about them sharing lucrative connections with its customers and having a lot of communication both online and offline. Every year, the team organizes a customer meeting where they discuss and address their client's perspectives. To come up with promising solutions to their concerns is CMSR's center of attention. Moreover, the team of CMSR also calls their clients every day to ask for their feedback or any additional requirements. Whenever a customer sees CMSR, an immediate resonance with cost-effectiveness, flexible dealing, and on-time delivery strikes their hearts!
Implementing Practical Marketing Strategies
CMSR has incorporated distinct marketing initiatives to pitch its quality services in the steel industry. They have printed advertisements in reputed newspapers, magazines, and social media platforms like Instagram, Facebook, and YouTube to reach out to the masses.
Pillars of Guidance of the Company
Mr. Chand Pasha is the Chairman of CMSR Steel Pvt. Ltd/ AR Steel Suppliers/ CMSR-AR Engineering Technologies LLP. He holds more than 40 years of majestic experience in the steel business.
Mr. Moin Pasha is the Co-Founder and Managing Director of CMSR Steel. Pvt Ltd/ AR Steel Suppliers/ CMSR-AR Engineering Technologies LLP.
Mr. Shahid Pasha is the Director and Head of Operations at CMSR Steel Pvt. Ltd/ AR Steel Suppliers/ CMSR-AR Engineering Technologies LLP.
Banking on a Prosperous Future
For CMSR, many new chapters of success are yet to be welcomed. The team is leaving no stone unturned to get closer to the targets set for the future. The company is planning to open a massive factory on the outskirts of Bangalore. They are working on introducing CNC and Laser cutting machines in their factory and collaborating with colossal steel manufacturing companies. With this, the company will be capable of keeping many more steel products in the factory and working better to serve its customers.
Another eminent goal is to spread its wings all over Asia and this time, TATA Steel Agency is working with CMSR to make their dreams of curating excellence come true! The current turnover of Mr. Moin's business ventures is close to 1000 crores. He is looking forward to taking these numbers somewhere around 1500 crores in the coming years. Such expansion within Karnataka will also benefit the local people as more employment opportunities will be created.
Awards and Achievements
Mr. Moin Pasha has been honored with the "Indian Achievers' Awards 2021" in recognition of his exemplary professional achievement as Director of AR Steel Suppliers and his contribution towards empowering the country.
Mr. Moin on his Journey as an Entrepreneur
Before taking the giant leap of entrepreneurship, every aspiring entrepreneur has a myriad of questions doubting the trajectory of the future.
"Is my idea good enough? How will I find a Co-Founder? How will I build the right team? What should I look for while hiring people?" These are some of those uncertain questions that come to our mind, says Mr. Moin. He says that as he had experience working in his father's company, his journey became a little easy. But the mindset of learning new things never stopped. He then began meeting other experienced entrepreneurs and it turned out to be quite interesting.
Words of Inspiration from the Leader
Mr. Moin shares that- "First things first, nobody is born as an entrepreneur. A driven mindset and resplendent determination are what make one. We all learn by making mistakes. To be bodacious enough to handle all the criticism constructively and positively accept feedback is a total game changer here. This will become the key to fruitfulness for your business to stay ahead of the competition.