RAHUL MISHRA: A LEADER COMMITTED TO BREAK NEW GROUNDS IN BRANDING, MARKETING, AND CONSULTANCY
THE LEADER BEHIND AN ADMIRABLE COMPANY 2023
Thinkovative
Moving with technology and data comes with those perks which were once beyond our vivid imagination! Digital Innovations have triggered all important things like objective decision-making, a robust hold amidst turbulent market trends, and an additional edge over others. Every industry is evolving and companies are leaning towards data and technology-driven branding models. To fulfill these brewing needs of data & tech-driven astute branding, marketing, and consultancy services, a leader with his brand has come forward to take the lead. Introducing before our readership panel is the brand story of Thinkovative a full fledge marketing firm headquartered in Noida. Thinkovative is a future-secure platform that stands on the beliefs of
Performance Based Marketing
Data-Oriented Approach
Innovation in creation
Ideas that Engage With Masses
Bringing Trends to the Limelight
Our Prime Insights team recently had the privilege of interviewing Rahul Mishra- Founder & Director at Thinkovative. Rahul has more than a decade of expertise in Digital Marketing Advertising & Creative Marketing. Born out of his quick-witted leadership, Thinkovative is now gearing up for the upcoming milestones and establishing further benchmarks in its industry. We are delighted to feature his story in the segment "Leader behind an Admirable Company 2023". Moreover, we are also enthralled to see our readers get inspired by Rahul's entrepreneurial saga and witness the way he proved his mettle.
Company's Profile
Thinkovative is a comprehensive platform that offers exemplary marketing experiences to its clients. This includes Digital and Creative services. The company serves clients hailing from various domains like education, manufacturing, real estate and hospitality. The company is now in the game of fame for assisting businesses in redefining their marketing and advertising practices in the new normal.
Shining Apart with Exemplary USPs
The team intricately understands that the whole buzz in the marketing industry is all about an innovative edge. Whether it is about launching a new brand, stamping a certain brand perception, or driving impressive sales numbers, a branding model should touch all the needs of the client at a go. That's exactly what is done at Thinkovative!
Media and Communication strategies are equivocally crucial for defining the position of a brand in the market and establishing a one-to-one connection with the target audience. Thinkovative has all the solutions to evaluate a brand's perception in the eyes of a consumer with accuracy. The team at Thinkovative believes in calling for success via a data-driven approach as mentioned in the beginning.
When a brand tells story, the intent is to build a bridge through which customers can relate their needs to the services being offered. Hence expertise in the inventive narration of stories for a brand through website, social media platforms, blogs, and whatnot, becomes an indispensable requirement. This forms the base for Thinkovative's USP of content services. Intriguing content creation and providing the best of words have taken them one step ahead of the existing competition
In times when an overwhelming push to the current marketing efforts is required, Thinkovative steals the show by bringing about modernistic and possible innovative ideas for top-notch output for their clients. This comes under their consultancy services and various analytical tools for social, search, and paid media are implemented for the output.
Adapting with Times
Being in the creative advertising field, one has to stay updated with the changing market trends and nurture strategies under these trends. For keeping a full-fledged track of all the brewing market trends, Thinkovative has an in-house team of professionals to keep a track of the aforementioned.
Rahul believes that an individual has to sacrifice a lot of things while starting an entrepreneurial journey. Time is one important aspect in which one has to invest heftily. The immense support of near and dear ones during these times makes an entrepreneur more resilient. "I thank my family for being so supportive during these times", he quoted.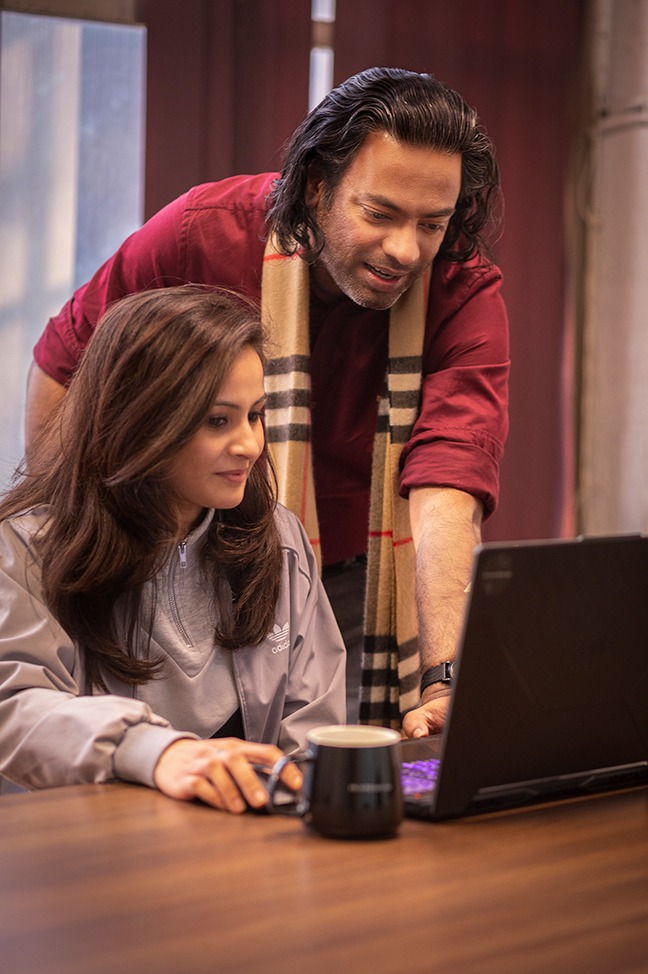 Work Culture
Giving a sneak peek of the work culture, Rahul addressed that Thinkovative hosts a relaxed and calm work culture. The team is equally focused on their goals for each day. Ideas are exchanged with freedom and feedback is incorporated with agility. The company enjoys a minimal attrition rate and every employee finishes their day with a smile of contentment.
Eyeing on Next Breakthroughs
Expanding its reach to diverse geographical areas is the company's prime focus. The COVID-19 pandemic caused many setbacks to the world economy. However, the company has implemented its own set of antics to reduce the impact and process stronger growth in the future.
As a company, the team has taken several initiatives in the past for plantation and greenery to traverse a message of a sustainable future ahead. They are looking forward to sincerely joining hands in making the dream of sustainability come true.
Parting Words by the Luminary
"If there is dedication in your efforts and patience in mind, then everything will pay off in the end. Stay focused on your track of hard work and be consistent in all spheres", says Rahul.