POWERCAB: An Eminent Elevator Services and Maintenance Provider of India
Have you ever imagined what life would be like without elevators? With the number of skyscrapers and towers we have today, it would be nearly impossible to do without them! Elevators and escalators simplify our lives drastically by reducing energy and time-consuming movements. They're also a boon for physically impaired individuals who have mobility issues.
Studies suggest that the Indian lift and elevator markets are expected to grow by approx USD 522.84 by 2025. Recent reports also reveal that this industry is expected to reach $2 billion by the end of 2023. With the increasing number of metro projects, office spaces, commercial & residential establishments, the demand for elevators has increased multifold. Furthermore, government initiatives such as the Smart Cities Mission and the Pradhan Mantri Awas Yojana are greatly contributing to this growth.
Owing to this increasing demand of the times, Powercab, a leading lifts and elevators manufacturer of India, has been working persistently to upscale the country's elevator marketplace. Powercab offers 360-degree comprehensive elevator solutions to a multifarious range of customers. It is regarded as one of the most illustrious brands in its segment, with several successful solutions to its credit.
From brand versatility to service comprehensiveness, there are various elements that've shaped Powercab's market success. This article covers them in depth, to inspire other entrepreneurs to incorporate the same in their business.
An Overview of Powercab's Services
Powercab is an ISO 9001:2015 accredited firm that has been in the industry for 29 glorious years. It has 5556+ currently running elevators, with numerous kinds of elevators installed in some of the major states of the country, such as Orissa, Assam, Tripura, Jharkhand, West Bengal, etc. The company has elevators installed in major cities like Ranchi, Siliguri, Jamshedpur, Agartala, Rampurhat, as well as some of the SAARC countries like Nepal and Bhutan.
Powercab lifts possess a microprocessor system that is a pre-programmed control. This advanced feature is backed by the VVVF Drive of Toshiba, Fuji, Yaskawa, etc. The lifts manufactured by the company have an almost zero-to-none breakdown rate. The 0.1% of breakdown cases are received mainly from the consumer's end due to the strict policy.
The company offers a diverse range of manual and automatic lifts, viz.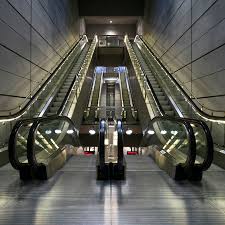 Manual Collapsible Door Elevator
Manual Telescopic door Elevator
Manual Sliding Door Elevator
Center Opening Auto Door Elevator
Manual Swing Door Elevator
Lifts with Door Open Buzzers
High-grade lifts with intercom and CCTV facilities
Online Maintenance Support & Backup team
Same Day Annual Maintenance Backup Plan at affordable rates
Reliable arrangements between
10 AM to 6 PM via the IVR system or the POWERCAB LIFT app on Google Play Store
As soon as the client reaches out to Powercab, the company generates an end-to-end assessment. It covers everything, right from the client's requirements and needs to after-sales services. While delivering out-of-the-box services, the company ensures that it takes all the necessary permissions and licenses. It also offers a free one-year warranty/free service period with a lubrication service of the elevators.
The safety circuits incorporated in the elevators are set in accordance to the West Bengal Lift Rules and Act and IS & BS Standards.
The Company's Inception & Success Story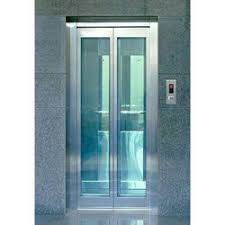 Powercab was established in 1992 by Mr. Ashis Sen. He aspired to contribute to the technological advancement of the country by supplying affordable lifts and elevator services. During the initial days of the firm, the Indian lift and elevator industry was dominated by multinational developer companies. These corporations charged whopping sums for their 'good enough' services.
"At that time, due to the bad economic condition of India and people neglecting to purchase properties, culminating in the real estate business performing inadequately and simultaneously, the lift industry being affected badly. We just realized; it was time for us to step in and provide for the people in need," recalls Mr. Sen.
Having vast knowledge and experience in the electrical and electronics field, Mr. Sen decided to set up Powercab with a tight capital budget. It was one of the few firms that dabbled in the conventional single-speed lift, that too at reasonable prices.
As this gravely affected the business of other lift companies, they tried to tarnish Powercab's goodwill. "This affected the business of other lift companies and as such, they tried to damage our company's reputation. However, we were very strict about our commitment to the clients in regard to delivery and completion we were able to overcome all this hindrance," says Mr. Sen.
With persistent efforts and sheer determination, the company has enabled itself to integrate all the latest features in its high-speed lifts. It is now regarded as one of the market leaders of the industry in present times.
Powercab's Exceptional Team
The company's highly experienced team of experts ensures that the client gets customized solutions on time. The lifts built by the company's maintenance have a record of zero-to-none breakdowns. The company also has a quick customer care response time, responding to calls before 5 pm. Furthermore, it boasts a robust R & D team, who're responsible for designing all of its elevators and equipping them with power backup and emergency lights & fans.
At present, Powercab has set up a team of well-versed and experienced engineers to help them stay abreast with the changing market trends. With the addition of this team, the company aspires to incorporate more advanced and superior quality technology in its lifts and elevators.
The Brand's Customer-Centric Approach
One of Powercab's most appealing characteristics is its customer-oriented approach. The company never compromises on its quality of services despite its feasible pricing. Moreover, the firm believes in early and prompt deliveries, with an assurance of advanced backup assistance.
Powercab is more inclined towards obtaining nominal profits as it helps the company acquire the largest AMC coverage annually. This AMC coverage further helps the company establish a substantial number of maintenance clients for its products.
The safety and security of its customers are of utmost importance for the company. It has therefore designed its lifts with the following features
Power backup that assists emergency lights and fans in case of a power failure.
Intercom facilities in higher-grade lifts.
Integrated automatic rescue devices that operate only during power failure.
In addition to this, a brief demonstration is also given to the residents on where the lift is installed, how to operate the lift, and how to rescue people in case the lift stops.
"POWERCAB is happy with POWERCAB USERS. The essence of the elevator business is to achieve a maximum number of maintenances which generates maximum revenues per month, which is a great support to run the business smoothly with all overhead expenses."
Noteworthy Accolades
For nearly three decades, Powercab has been manufacturing high-quality fabrication materials and control panel units. Its competitive pricing, state-of-the-art designs, and cost-effective solutions have won the hearts of several clients.
In addition to public acclaim, the company has garnered awards from esteemed organizations like the Institute of Economic Studies.
It has also won several other awards, like:
Udyog Ratna Award in 1999 for industrial development in West Bengal.
Trans-World Gold Stae Award in 1999 for highest achievement in selling products in the metro city of Kolkata.
Excellency Award in 1999 for designing and production.
Gold Medal Award in 2001 for services and production.
Excellence Award for extraordinary achievements in India's Development.
Rashtriya Pratibha Puraskar Award in the year 2013 in Kolkata for its unparalleled services.
Recently, Powercab has also been shortlisted for an award by a Mumbai-based SME.
Plans for the Future
To stay relevant, a company must plan for the future well in advance. It is crucial for a company to have a vision, irrespective of how big or small it is.
Being a rapidly growing firm, Powercabs has numerous ambitious plans in the pipeline. For starters, the company plans to continue delivering high-quality lifts and elevator services, whilst maintaining International Standards. According to Mr. Sen, the company also needs a better technically-equipped factory at the moment. This will help the company stay at the top of its game. The factory will be set up in Kolkata and is expected to be completed by 2023.
"Continuously striving to overcome its shortcomings, in the years to come, we, at Powercab, aspire to complete our well-equipped factory in Kolkata and start production at the earliest with modern production technique and deliver products at a reasonable rate to our customers," adds Mr. Sen.
In addition to this plan, the company is focusing on accomplishing the following milestones:
Manufacturing Center opening doors, elevator/escalator spares, and transact spare parts to other local companies of neighboring states at lowered prices (in comparison to suppliers from Pune, Mumbai, Ahmedabad, etc.)
Installing more sophisticated machinery for mass production.
Improving the quality of products to match the standards of MNCs.
Revamping elevator cabin designs with more appealing and aesthetically pleasing styles and features.
Adding advanced features to the microprocessors control panel for locating faults easily and better performance.
Rigorously training the technical staff by experienced engineers.
Improving the marketing network within and outside the states of the Eastern part of India.
Inaugurating four showrooms for elevator products in Kolkata.
Change shift timings to 24 hours for better maintenance network.
Lower AMC costs in comparison to MNCs by adopting new strategies.
The company is also working on launching wireless lifts. These wireless lifts will comprise only cabin and landing controls, without the wires. These lifts will also display all fault-finding error codes and consume low electricity.
"Quality has always been a major factor contributing to our success, and we at Powercabs intend to keep it intact. More than brand marketing it is the word of mouth and praises passed on by our clients to others that have eventually helped us reach here and we will leave no stone unturned when it comes to 'Lifting the Lift's Value', concludes Mr. Sen.
A Message to Aspiring Entrepreneurs
Being an entrepreneur is a demanding task that requires years of devotion to the mastery of a field. It also requires relentless innovation and production excellence. Having been an entrepreneur for decades now, Mr. Sen has learnt the true significance of the aforesaid qualities. He shares his insights to the readers of Prime Insights Magazine: "Have at least 8/10 years solid technical experience in this field and capable to develop the product time to time as per market demand with a sophisticated production unit equipped with a modern automated machine, etc. and solid marketing network and solid support of maintenance."