ODOO INDIA: Transforming the Enterprise World with Modular Business Management Software Solutions
ENTREPRENEUR OF THE YEAR 2022
Who ever knew that technology will become the oxygen for business innovations and seamless management of corporate operations? The splurge of technology has nurtured the essence of business management. A complete suite of Automation tools is necessary for speeding up the efficiency of these operations. There are very few companies that offer trailblazing services in this direction. One such company surpassing all the expectations of perfection is Odoo India.
What started with a resilient passion is now a tycoon standing on the agenda of simplifying businesses with cost-effective, simplistic, and comprehensive business software. The team has developed 30 pivotal applications to accompany any business need. So readers, keep your hopes sky high as you're about to transcend into a new space of motivation. Joining us today is the seasoned developer and entrepreneur Mr. Fabien Pinckaers, Founder of Odoo.
His 15+ rich experiences in Odoo have added charms to its legacy. He was the first International employee to establish a branch in Gujarat, Ahmedabad. He has also mentored more than 300 candidates for the Indian branch of Odoo. His awe-inspiring journey and marvelous leadership have inspired the coming generations to achieve glorious things. Our editorial team got to know many lesser-known facts about the company right from its inception to its achievements. We are glad to have him onboard with us. We are also obliged to honor his presence with the title of "Entrepreneur of the Year 2022" on this platform.
Prime Insights: Please give us a brief introduction to the company and its services.
Mr. Pinckaers: Odoo is an enterprise resource platform that helps to manage all business operations with utmost ease. Right from the Supply Chain, to Project Management, Accounting, HR, Sales, CRM, and reporting modules, everything comes under one roof. Fabien Pinackers always had a huge interest in combining technology and business. At the age of 13, he established Tiny ERP in 2005 in Belgium which grew into OpenERP in 2009 and was later renamed Odoo in 2014. With his consistent hard work, he was able to grow a one-man hand of a company into a multinational firm. We offer three different platforms as per the customer's needs.
The first one is "Odoo Online" which is a SaaS platform that scrutinizes your cloud instance on the go.
The second one is "On-Premise" which can be deployed on a company's server to curate the whole hosting infrastructure. With the "On-Premise" offer, Odoo has become the most installed business software in the world.
The last one is "Odoo.sh" which is solely dedicated to customizing implementations where one can easily install Odoo's certified apps as well as many other third-party apps available on the Odoo app store. These apps work cohesively to automate and track clients' actions.
The open-source development model of Odoo has brought together numerous developers and business technocrats from every corner of the world to build a massively dense ecosystem of fully-integrated business apps. Having partners in over 100 countries and more than two million users, Fabien has always wanted companies to focus on growing business rather than running it so he knew what wonders Odoo can do with this ideology.
Prime Insights: What makes you different from your competitors?
Mr. Pinckaers: Our services are all about realistic and compatible experiences. Flexibility and round-the-clock integration cover the expectations of companies that are very peculiar about their standards. Our apps can be used according to the growth trajectory of the company by adding one app at a time. As mentioned above, our open-source community is embellished with years of expertise and astute industry acumen. This sound knowledge is put to continuous use to meet evolving customer needs and provide gilt-edge solutions with time.
Prime Insights: Tell us about what kind of clients you serve, are there any particular niches?
Mr. Pinckaers: Odoo is for everyone and not industry-specific. Whether it is an individual, small business, or even a huge industry, it is a 360-degree alternative to many software packages. It can be used by any retailer with its POS and on many websites with its CMS synchronized with the E-commerce app. It is a tough competitor to existing acknowledged ERP solutions and allows you to run a business smoothly. As every business has its process, people fetch for those solutions that can simplify these processes without much hassle. You just name any industry and the team will put forward an irrefutable, best-in-class, and customized Business Management Solution Software. The increase in the number of international companies implementing Odoo is a testimonial to its supremacy.
Prime Insights: How do you manage to keep up with unpredictable market trends?
Mr. Pinckaers: The main focus has to be laid on developing the right product and building robust customer experiences to use these trends for the company's benefit. Moreover, in our case, Research and Development have our back as it is essential for our functioning. It allows us to keep bringing value to the customers. We always aim to provide new features, advancements, and better user experience.
Prime Insights: How necessary do you feel it is to keep your employees content? How do you ensure it?
Mr. Pinckaers: Companies that don't value their employees' well-being are inefficient in many aspects. Employees have to struggle with repetitive tasks, overloaded mailboxes, and laborious administrative jobs that could be automated. This is a problem we want to fix. We are the flag-bearers of the fact that "Amazing employees deserve amazing software" and the first ones work for Odoo as well. We provide software that allows employees to focus on what matters the most rather than juggling between those repetitive tasks. Besides work, the overall company culture and work environment also have a significant influence on the employees. Our team leaders are open to creativity. Mistakes naturally occur when ideas are in the process of implementation. But if an individual is given responsibilities very fast, we try to keep the startup/big family mindset. This concept has already made a commendable impact on the daily life of our employees.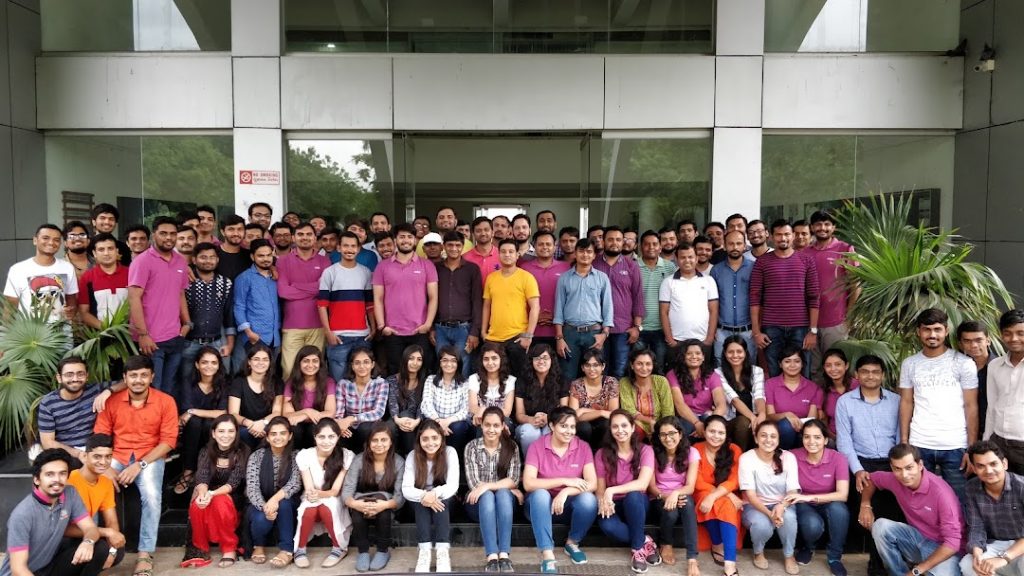 Prime Insights: How have you kept a balance between your personal life and your professional fronts?
Mr. Pinckaers: It may sound a little off the track, but I do not try to have a balance between my professional and personal spheres. Once you're passionate about entrepreneurship, then nothing seems more imperative than it. To survive as a colossal entrepreneur you have to be captivated and respectful towards the spirit of entrepreneurship. I'm passionate about it, so I do not need to drive myself out of it. I'm always thinking about improving the paradigms of Odoo and how to elevate its mark in the industry as well as in the hearts of the consumers.
Prime Insights: Being a modern-edge CEO, is your story of struggle any different from others?
Mr. Pinckaers: I think all entrepreneurs and CEOs have to go through a serious phase of struggles at some point in their respective journeys. I kept moving forward, and consciously learned from the challenges I faced. I launched several projects and businesses, one worked better than the others, and that one is Odoo. In the end, all of your struggles take the shape of your success and that's worth admiring.
Prime Insights: Who do you look up to and what do you convey further to the ones who look up to you?
Mr. Pinckaers: Some people and books inspired me, but my main inspiration comes from the people I work with, whether it's our developers, our product owners, consultants but also our community. What made us what we are today is the interaction and communication we have with everyone. And that forged us. I strongly encourage drawing inspiration from the people that surround us, by further interacting and communicating with them.
Prime Insights: What milestones and achievements does the company boast of?
Mr. Pinckaers: Odoo has been felicitated with the INSEAD Innovator Award in 2011 and recognized as the Highest-ranked Belgium Company in Deloitte Technology. The company has also been honored with accolades like-
"Bossie Award" for the Best Open Source Solution in 2012&2013
"Trend Gazelles Award in 2013"
"Linux New Media Award" for The Best Open Source solution compatible with European Accounting System in 2013.
"Fast 50 Benelux" (growth of turnover of 1549% in the past 5 years)
Gartner has also released a software report on GetApp ranking ERP software where Odoo has placed number 2 worldwide.
Further, talking about Odoo India has recently been honored by the popular publication The Economic Times with 'ET B2B Awards 2022'. Not only that, Mr. Mantvya, Director of Odoo India has recently been awarded as 'One of the Best B2B Entrepreneurs' by the Economic Times.
Prime Insights: What plans does the company hold for the future?
Mr. Pinckaers: Right from the beginning, Odoo has down-poured ardent efforts for ensuring customer satisfaction, while solving clients' toughest business challenges. Started as a one-man firm in Belgium, today Odoo has over 1250 partners, 2500+ employees, and 4 million users globally. Odoo has reached beyond the boundaries of traditional ERP players across the globe. In the coming years, the firm manifests to work towards curating advanced ways to make living easy for customers while improving business efficiency.