The future of learning
How new-age education is revolutionizing education for 2023 and beyond
In order to continue living, we must grow. Change is the only constant, and it's the only way we can progress. Only through education can we hope to make positive changes. We can only acquire knowledge from direct experience. And we can only be found out if we completely unveil ourselves. Do it. Just throw yourself."

― C. JoyBell C.
Our immediate environment is changing extremely quickly. This transformation requires education to modify and adapt. But at the moment, the majority of schools and higher education institutions primarily work to improve academic accomplishments. We must go beyond traditional classroom learning if we want to cultivate global citizens. Before adjusting to external change, we must realize how crucial it is to undergo internal change.
The goal of education in the twenty-first century should be to equip students with the knowledge and abilities that will allow them to thrive in the dynamic and interdependent world of today, as well as the self-assurance that will allow them to put those skills and abilities to good use. Skills in the twenty-first century are increasingly centered on navigating the abundance of information and making informed decisions based on that data.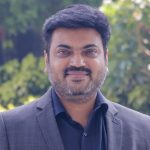 While the world around us develops at a dizzying rate, education, too, is entering a period of transition. The changing environment of education is having far-reaching consequences for both students and teachers because of factors such as technological development and societal and economic shifts. Due to shifting demographics, economic conditions, and technological advances, the educational landscape is always developing. Several major trends are reshaping the educational landscape and setting the stage for the years 2023 and beyond. Some noteworthy rising trends are:
Trend 1: Technology.
The rising prevalence of technological integration into the classroom is one of the most promising developments. With the proliferation of smartphones, tablets, and other digital devices, as well as web-based curriculum and assessment tools, technology is rapidly becoming an essential component of the modern educational experience. Future years should see this trend continue as educational institutions seek out novel approaches to fostering student engagement and improving educational achievements.
Trend 2: Personalization
The emphasis on personalization in the classroom is another significant development. Several educational institutions have moved away from a "one-size-fits-all" approach in favor of individualized learning models that are designed with the individual student in mind. By taking this route, students are free to learn at their own pace, in their own style, and with an emphasis on the knowledge and abilities that will help them achieve their specific goals.
Trend 3: 21st-century skills
Also, 21st-century competencies like critical thinking, creativity, negotiation, communication, structured thinking, empathy, and collaboration are receiving more attention. Having these abilities is crucial to the success of students in school and the workforce as the world grows more linked and complex. In order to better prepare students for the needs of the modern workforce, schools, and colleges are attempting to include these abilities in their curricula.
Trend 4: Social & emotional learning
The field of education is slowly but surely beginning to acknowledge the significance of teaching students to effectively manage their emotions and interact with others. There has been a shift in recent years towards educating students on how to better manage their emotions and social interactions. Success in school and in life generally is seen to depend on possessing these abilities.
In short, it is clear that the world of education is entering a time of change, one that is being propelled by shifting socioeconomic and technological dynamics. Personalized education, the use of technology in the classroom, the teaching of 21st-century skills, and the promotion of social and emotional growth are all trends that will receive more attention in the years 2023 and beyond. Students will be better prepared for the challenges of an uncertain future if we embrace these changes and seek to make the classroom a more collaborative and diverse place.