Columbia Pacific Communities: A brand dedicated to transform the paradigms of Senior Living in India
THE 30 MOST TRUSTED BRANDS TO WATCH IN 2023
Columbia Pacific Communities
Senior citizens face many joyous as well as difficult phases. In India, senior citizens account for nearly 10.1% of the entire population as of 2021. Hence it becomes a conventional morality to serve our senior citizens with utmost care and comfort. A company that understands the needs of seniors when it comes to living life to the fullest in the golden years is Columbia Pacific Communities.
Mr. Mohit Nirula – CEO of Columbia Pacific Communities, India's largest and most preferred senior living community operator, in an in-depth conversation, shares with us the spirit of creating a valuable company and not a valuation-driven company. This has made him capable of taking every decision for the long-term and creating a solid foundation for the company. We are sure that our readers will glean many insights from this tete-a-tete.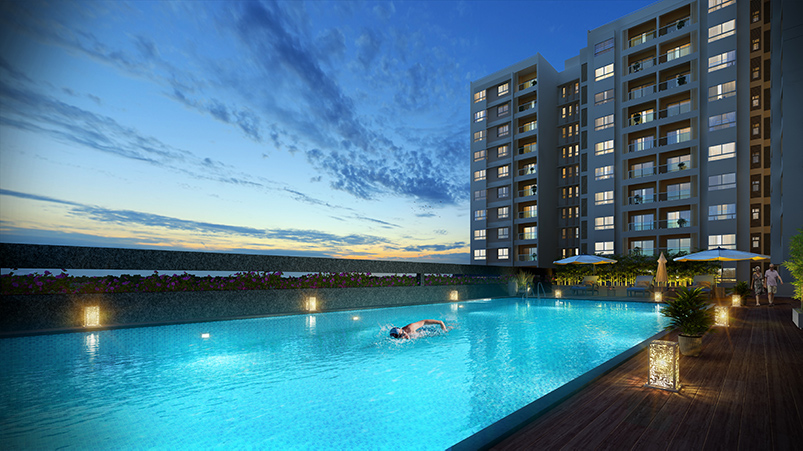 Prime Insights: Please tell us about the company's inception story
Mr. Nirula: In 2017, our founder Daniel R Baty came to India and realized that the country was finally ready for senior living. Baty has over 40 years of rich experience in building senior living communities across the USA, China, and Canada and was also the promoter of Columbia Asia Hospitals in India. He acquired a company called Serene Senior Care in 2017, which has nine senior living communities across five cities in south India. The idea was to first learn about the business in India and gather enough customer insight and then reimagine and recreate the category in India. Dan realized that the social fabric in India has changed dramatically in the last few years and senior citizens and their children are seldom in the same city, or even in the same country. Hence, we took the task of solving a large social problem that few are willing to talk about. With their children traveling far and wide for their careers, today's seniors find themselves lonely, distressed, and without a solid support system. That's where Columbia Pacific Communities comes in.
Prime Insights: What were the initial challenges faced by the company?
Mr. Nirula: This category is mired in deep-rooted stigma. For decades, Indians have been familiar with the concept of "old age homes," which paint a dreary, dismal, pitiful picture in people's minds about life post-retirement. People have not looked at the category as a lifestyle option. It has always been seen as an option for those who don't have a choice. However, what we are building at Columbia Pacific Communities is as far from "old age homes" as one can get. We are building a holistic lifestyle option for seniors who like to live well, lead an active life, have seen and done it all, and now want to spend the rest of their lives in comfort. Raising awareness about this solution, fighting the stigma, and establishing a new brand in a new category are some of the challenges that the team continues to face today. Changing the perception of senior living communities from "something for people that don't have a choice" to "something that people choose" has certainly been an uphill task and one that we still struggle with. And this needle can only be moved with compelling narratives that tug at your heartstrings and deliver the message in a way that positions our offering as an aspirational lifestyle choice. Besides the challenge of breaking the age-old stigma and misconceptions that exist in this category, the key challenge has been to catalyze a conversation between two generations of people where they both see the merits of opting for a solution such as ours.
Prime Insights: Kindly tell us about the services offered by the brand.
Mr. Nirula: We are builders and operators of senior living communities. While our product is a real estate product (homes for seniors), our services are what make the solution truly holistic. Our services include everything from 24/7 medical care and ambulance to laundry and cleaning, providing chef-prepared meals to our residents, providing concierge services, taking care of the residents' household chores, and curating a host of activities for them daily that cater to their physical, mental, emotional and intellectual wellbeing.
Prime Insights: How is your brand defining the realms of trust in the market? What are your USPs?
Mr. Nirula: We have been an honest brand from Day 1. Honesty and transparency are two of our core values. We do not believe in overpromising, under-delivering, and creating false perceptions about our products in our customer's minds through gimmicky marketing and advertising. We work hard to ensure we deliver what we promise. Unlike many real estate players, we do not delay handovers of our projects and ensure that our projects are completed on time, to ensure that customers are not inconvenienced.
What makes us unique is the fact that we are the only international player in the category, and bring with us over 40 years of rich experience in building and operating senior living communities across the globe. The international expertise and best practices are helping us redefine benchmarks in the senior living space in India. Four decades of experience in the space also helps us gain the trust and confidence of our consumers who see us as a very credible brand.
Prime Insights: In an age of mistrust, are you seeing an evolution in how consumers trust brands or are they still for the most part doubtful?
Mr. Nirula: Consumers today are certainly a lot more informed, thanks to easy access to information. They are well-read and like to do their research thoroughly before investing in a product or a service, particularly if the said product and service are of high ticket value. Consumers today trust peer recommendations more than anything else. And they can see through advertisements and communication that make tall claims and are not genuine. Today's customers are smarter, savvier, and ask the right questions. They are an empowered lot because they have many choices. They also have access to consumer forums which give them a platform to address their grievances. Today's consumer is harder to please, have high expectations, and hold brands accountable. Brands need to therefore win their trust with high-quality products and services with distinct USPs to solve a customer's pain points, coupled with communication and messaging that is authentic and tells a compelling brand story.
Prime Insights: What were your strategies to establish your mark in the industry and the heart of the customers?
Mr. Nirula: At Columbia Pacific Communities, our core philosophy is a concept called "positive aging." Positive aging is a simple concept that enables seniors to age positively and helps them live healthier, happier, more connected, and agile lives for longer. As a brand, we believe in bringing to the fore one of the most neglected demographics of the world – senior citizens. From Day 1, we have attempted to empower them with our various initiatives and shatter age-related stereotypes and ageist attitudes that exist in society. We believe in creating a platform for seniors to flourish and live their best lives. And it is this philosophy that has differentiated us from every other player in this space and helped us make a mark.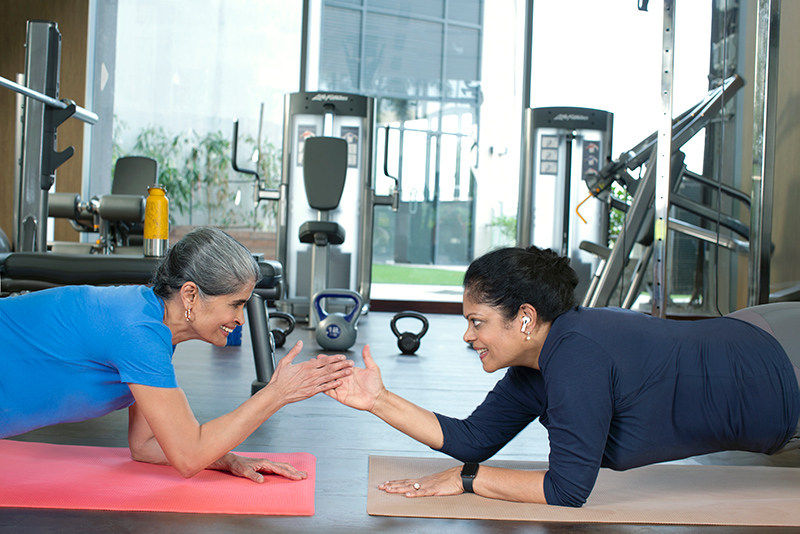 Prime Insights: How well are the clients connected with your brand?
Mr. Nirula: Our customers are deeply connected to our brand. They participate in the brand's many initiatives, whether it is our Christmas campaigns or the annual inter-community talent hunt called PLATFORM held on the occasion of World Senior Citizens Day (August 21). Our residents stay connected to us through our monthly magazine – Tales and look forward to reading it. They often write to us with positive feedback on our services and a lot of them are eager ambassadors of the brand, encouraging their friends to invest in senior living apartments in our communities. They also share a deep bond of love with our frontline workers and often help them out in various ways by doing a lot of pro bono work for their welfare.
Prime Insights: What are the most effective marketing initiatives or programs you have used to promote your service portfolio?
Mr. Nirula: Our most effective marketing channels are in the digital sphere. We rely heavily on organic search and also invest in paid search, Facebook, LinkedIn, and YouTube, amongst others. Since our inception, we have been a digital-first brand, and deploy 70% of our marketing budgets on digital media, as it is the most ROI-positive media for us.
Our brand marketing campaigns, done thrice a year, and intending to take the brand narrative of positive aging forward, also see a great response and help us score high in brand KPIs such as preference, awareness, etc. along with gaining visibility for the brand.
Prime Insights: Are you planning to introduce any new categories or changes this year?
Mr. Nirula: This year, we embarked on the journey of setting up our business in Malaysia. Very much like India, we will be creating the category from scratch in Malaysia. We will be building assisted living facilities, to begin with, in Malaysia. Our first project in the country is likely to launch around mid-2023. Malaysia is among the top 10 retirement destinations in the world with a senior population that is growing exponentially, and our investors in the USA thought this was the right time to enter the market there.
Prime Insights: Have you measured how much trust consumers have in your brand?
Mr. Nirula: Yes, we have. We do consumer research studies frequently and it is heartening to see that Columbia Pacific Communities is one of the most trusted brands in the category. Trust is something that we have gained through our steadfast commitment to caring for our senior residents and looking after their every need so that they can spend their golden years in utmost comfort.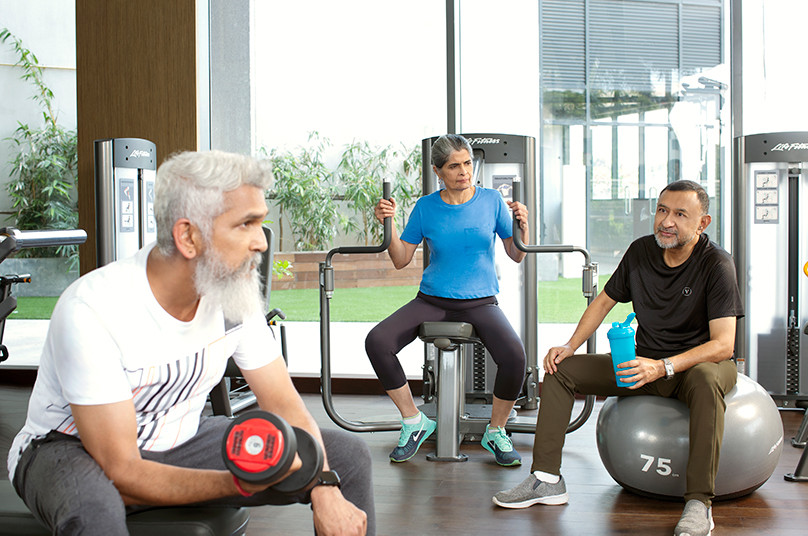 Prime Insights: What are the plans connected with the brand?
Mr. Nirula: We wish to be not just the country's but the region's most preferred senior living brand. We want to be able to fulfill the unmet needs of senior citizens in this country by creating senior living communities across the country.
Prime Insights: How has been your journey as an entrepreneur?
Mr. Nirula: A strict interpretation of the word entrepreneur would disqualify me from eligibility – after all, the financial risk and investments are not mine. Having said that, our investors have been very clear in how they outlined my deliverables to the company. It was a 25-year horizon and an expectation to create a valuable company and not a valuation-driven company. This has allowed me to take every decision with a long-term benefit in mind thereby creating a solid foundation on which we can scale at pace and with the confidence of doing the right thing by all our stakeholders – our customers, our team members, and through them, our investors.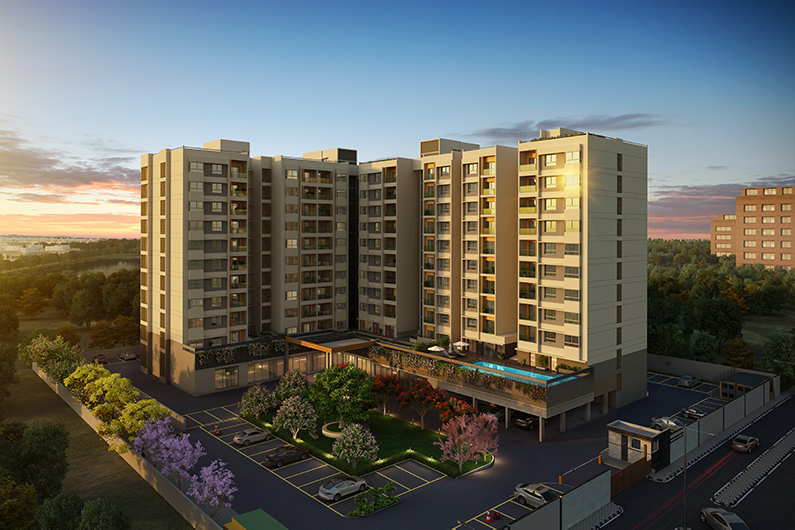 Prime Insights: Please share some words of wisdom for the young entrepreneurs
Mr. Nirula: Young entrepreneurs, while chasing the valuation game and acquiring millions of customers, must not lose sight of the reason they started their business – hopefully to solve a customer problem. That should be the North Star for everything that they wish to do with their business. Ultimately, a business exists because of its customers, and therefore, it's extremely important to be customer obsessed and look into every little detail in the customer experience loop. A poor customer experience will destroy a brand in no time.
To get in touch, visit: https://www.columbiacommunities.in/landing/virtuoso-page/
or call us at +91 8497859785