Top 10 SAP MM Courses in India
In an era of innovation and modifications, one needs to be thoroughly updated and known with the facts and the requirements that their respective career fields demand for. And any and every firm right now is demanding for an employee who seems to hold specialisation in the field he or she chooses to serve. This concludes that having a specialisation done boosts one's career and provides a wider platform to learn and explore from.
So what is keeping you away from excelling at your career and living the best life you want to? Maybe a specialised course like SAP MM? Yes, you heard that right. If you are wanting to have a long term effective career with the best firms in the business holding the best insights on Material Management then you need to offer something that is equally worthy and reliable. And to do so, SAP in MM is going to walk you through and take the entire responsibility of training you to the best possible aspect.
But since the global market has developed so much you tend to find numerous SAP Training Institutes in India and thus end up confusing yourself with which of the one to choose. Researching for your institution before enrolling is the most crucial aspect of finding an effective institution. Therefore one must have their hands super clear and confident on the institution they choose to progress with.
Major learners avoid this crucial aspect and end up with institutions that offer no promising opportunities. But we don't want you to fall for any such. So what do we do? We look for a list of the Best SAP Training Institutes in India. Where do we find that? Right Here!
Yes, you heard that right. After careful studies and observations, we got you a list of the 10 Best SAP MM Training Institutes in India that will thoroughly mould your learning experience for the better.
So without delaying it any further let us just get into the depth of it. Are you ready to explore your best list with us? Here we come!
What is the SAP MM Course?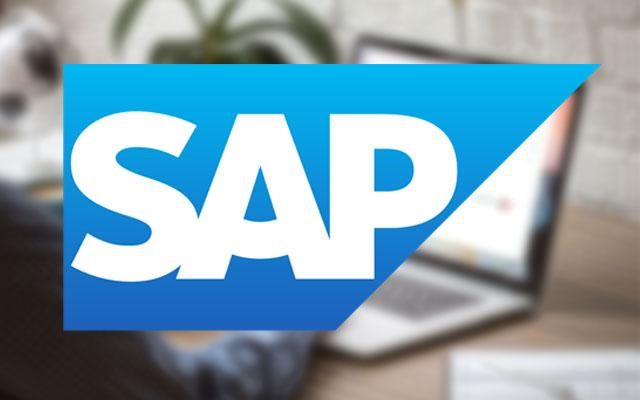 Before we get into the details of understanding the list of best SAP MM Training Institutes in India let us take a moment and understand what exactly is SAP in MM Training and why it is the most sought after program.
So basically SAP stands for Systems, Applications and Products in data processing. This is a German Software that the learners use to understand the functioning and management of the company in detail. SAP in MM stands for Material Management. So if as a learner you are looking to understand the in and out of the Materials produced to be delivered at the consumer's doorstep then SAP MM is definitely worth your click.
Having this program done boosts your self-confidence and chances to acquire long term and reputable jobs with your favourite firm.
The most promising benefits of having an SAP MM certification is that you understand the in and out of the firm in detail and can save the company from wasting essentials, help colleagues resolve their problems effectively, become a good team leader, understand the workflow of the firm and eradicate the popping errors that you might witness during production or associated aspects.
Due to these advancements of skills associated with the program, the firm owners are looking for SAP certified employees. So if you are someone who is wanting to give their career the right kind of push and stability then SAP Certification can surely be your forever companion.
Top 10 Best SAP MM Training Institutes in India:-
Henry Harvin Education is the spot of professionals who are wanting to elevate their career graph to new and exciting heights. The platform is very keen on providing numerous opportunities along with almost every course or program introduced here.
It wouldn't be wrong to say that Henry Harvin Education has understood the needs and wants of their daily audience and undoubtedly fulfils it in the best possible way. From expanding its routes to western territories to training a promising number of learner's it simply had managed to mark an irreplaceable spot in the EDtech industry. And thus the platform is even acknowledged by their own contemporaries.
Trainers at Henry Harvin Education are a delight to long for. These professionals come from extremely celebrated and experienced backgrounds that shape and influence the learning process of daily learners. Being well experienced and well versed in their area of expertise allows their learners to understand the real working world.
SAP programs at Henry Harvin Education are another to catch highlights for the budding professionals. The platform offers a variety of SAP courses that one can choose according to their needs and accelerate their career.
Talking about the SAP MM ECC Course Training at Henry Harvin is the program you have been looking for so long. The program is not only well structured with the best onboard trainers but also has numerous benefits and opportunities that learners here can proudly avail themselves of. A few of them are mentioned below:-
The program at Henry Harvin Education will allow you to avail 9 major benefits for 1 single course.
The curriculum is extremely well structured and has comprehensive detailed aspects of your subject which will make learning informative and fun.
The teaching methodologies at Henry Harvin are another exception that attracts the learners of today. Your major learning practices will take place in a Practical manner giving you a real view of the working world.
You will receive 24*7 assistance and lifetime support and access from the team of Henry Harvin Education to help you excel better.
A 100% Money Back Guarantee will be provided if you don't seem to be satisfied with the program offered here.
The SAP MM Training Course at Henry Harvin is ranked among the top 3 most admired courses of the industry. Which allows the learner to feel confident and secure in choosing Henry Harvin as their career partner.
Benefits of having done an SAP MM Course:-
It is very obvious that when you plan to enrol for any program the foremost aspect as a learner you will be looking for are the benefits and opportunities associated with it. So if you are wondering what could be the possible benefits associated with the SAP MM Course then continue to scroll down and you will surely find something that will surely awestruck you.
The current job market has a 36% share of SAP MM certified professionals.
Impressive salary packages.
Exceptional job opportunities.
Can prove very beneficial of planning to action your own venture.
Opportunity to learn and explore important areas of Material Management in detail.
Chance to get acquainted with the organizational structures of an enterprise in SAP R/3 System.
Ability to run through various documents like PR, PO, REQ, Contract and many more.
Having knowledge about Release groups, codes, indicators, prerequisites, strategies and several more.
Creating Physical Inventory Documents and numerous lists of Inventory Differences.
Detailed understanding of Stock Transport Order, Returnable Transport Packaging, Third Party Processing and various others.
There are numerous other necessary elements on SAP MM Course that you will be introduced to and briefly thoroughed with throughout your training tenure.
Trainers who will be assisting you at Henry Harvin for this particular program come from highly acclaimed professional backgrounds holding commendable working experience and thus will guide you and mould you in the best possible way.
The 9 major benefits associated with the program compile 44 hours of online interview teaching with projects and internships to gain on-ground knowledge and experience of their respective field. Certifications, Placement Assistance, E-learning Access, Bootcamps, Hackathons and 1-year Membership with Henry Harvin SAP Academy are a few of the benefits that Henry Harvin provides in order to encourage their learners for a better tomorrow.
The platform is simply your magic guide towards a better life. So don't miss it by any chance. For more detailed information you can check their website or request a call from their responsible professionals.
2.   Udemy
When looking for Best SAP MM Training Institutes in India, Udemy is surely going to surprise you with its extraordinary career-shaping learning packages. Udemy is confidently and responsibly sharing SAP MM Courses with the best professionals in the business allowing the learner to understand every insight related to Material Management.
The course is designed for 26 hours of on-demand learning which includes 1 article and 27 downloadable resources for the learners to learn and explore. Having enrolled on the program gives you lifetime access to its learning resources. After the successful completion of the program, you will be awarded with a Certification that will help you crack better opportunities.
Your syllabus is drafted with every tiny detail to SAP MM learning and gives you every in and out details of the subject. From understanding the major business processes to dealing with important business processes in SAP MM you have simply got it all.
For more detailed information on the subjects associated with SAP MM visit Udemy's website and get assisted better.
3.   LinkedIn
Professionally the most celebrated platform of the era, LinkedIn has some hands down SAP MM Courses that you can choose to enrol for in order to boost your career scale. Learning SAP MM ( Materials Management ) is an intermediate program at LinkedIn that comprises of 1hour and 13 minutes.
You can access the program using your tablet or phone. The course curriculum includes several intensive sessions along with 5 chapter quizzes to keep your progress in constant check. The SAP MM Course here will include points of discussion like How to manage purchasing and inventories in SAP, Everything that you should be knowing about SAP MM, the Process of SAP MM, Module integration and many more.
Overall 128,983 learners have enrolled and graduated by now. The course is perfectly structured and is framed at a very affordable rate for all to have access and boost their career scale.
For more detailed information on the SAP MM Course, you can visit the website and get assisted with the required information.
4.   Best Online Career
The platform of Best Online Career is all set to welcome SAP MM aspirants who are wanting to give their career altogether a different fold. The SAP MM Online Training – Excel your knowledge with us is a 45 hours programmed program that will walk you through every minute to major details on SAP MM.
You will be receiving free demo sessions, SAP MM server access with 24*7 accessibility, reliable study materials, video recording and a lot of guidance on interview preparations. The major components that you will be learning throughout your program tenure are,
Material Planning
Purchasing
Inventory Management
Vendor Valuation
Statutory Requirements and many more
Once you successfully complete the program you can apply for numerous positions that will acknowledge and appreciate the knowledge you gathered through the program. Heavy packages, long term employment etc can be availed easily.
For more details on the curriculum and other related aspects of the SAP MM Course, please visit the website and get assisted by their responsible professionals.
5.   Atos
Atos is gaining momentum for the quality training that it is offering to the SAP MM aspirants. Atos undoubtedly stands to be one of the best SAP MM Courses in India and its quality deliverance is a sound proof to it.
Atos provides numerous SAP courses with a well structured and formulated comprehensive curriculum that helps learners understand the concepts in the best possible way. The program takes you through every directly or indirectly related aspect of SAP MM learning and thus allows you to have a broad view on the same.
Having the best-experienced trainers on board makes you feel confident and secure about your choices. The training module usually consists of 20 days which consists of a virtual instructor-led classroom training and 200 hours of self-study with 3 months of server access. The classroom training, for now, is on hold but the virtual teaching doesn't carry any quality shift in teaching either.
Thus, you can count Atos as one of the most reliable platforms for the best SAP MM Courses in India. For more details, you can check their website and enrol yourself to kickstart a better career.
6.   Seed – Beyond the obvious
Seed- Beyond the obvious is a perfect beginners choice to explore the world of SAP MM. One of the most strongest platforms among the top SAP MM Courses in India has the power to totally transform your life into better.
The platform offers numerous courses in multiple areas and SAP has been the most celebrated one. Seed offers almost every branch of SAP and thus it becomes an exciting platform to explore.
The SAP MM Course at Seed is for 3 months, broken into 200 hours. Any graduate or post-graduate with 0-8 years of firm experience in management, logistics, etc can find themselves a perfect fit for the program.
When looking forward to learning Materials Management in detail, Seeds got everything set up in the most prolific way. Your syllabus will open discussions on E-learning, process in procurement, inventory and warehouse management, goods receipt, goods issues, reorder point planning and many many more.
After the completion of the program, you will be awarded with a completion certificate that will help you acquire job roles of your choice in the firms you desire to contribute to.
For more details head on to their website and get all your course-related queries assisted.
7.   ACTE
The platform of ACTE is offering some major SAP courses with a vision to provide better career opportunities to the young and vibrant aspirants of today. There are various SAP courses available here and the SAP MM course is one of them.
The SAP MM course at ACTE is designed for 40+ hours of training with more than 3 projects to give you an understanding of practical aspects of learning and implementing the SAP MM fundamentals.
The program will also include 25+ practical assignments along with 24*7 lifetime course material aspects. Talking about what you could expect to learn here. Your program will begin from the introduction to SAP MM and cover every necessary element associated with it.
After the successful completion of the program, you will be able to implement the necessary tactics required to boost your firm's performance. You will also be receiving 100% Guaranteed Placement support from the team.
Overall the platform stands on our list of top SAP MM Courses for the detailing and job assistance that it provides to aspiring learners. For anyone who is wanting to take their career to new heights, ACTI is something that you just can't miss.
For more detailed information about the course please head onto their website and get assisted, better.
8.   Besant Technologies
Besant Technologies is offering some really reliable SAP programs for aspirants who are wanting to take their careers to new heights. The overall program culminates in 30 hours wherein 15 hours are spent in learning and exploring the assignments associated with SAP MM.
By now a total of 2045 learners have passed out from Besant Technologies and have been successfully placed at highly appreciable positions with their favourite firm.
The trainers assisting you here come from extremely celebrated backgrounds having a minimum of 7 years of experience with the best firms in the industry. You will be, during your program tenure walked through numerous theoretical and practical learning procedures that will help you understand basic concepts associated with SAP MM Courses in detail.
After successful completion of the program, you will be receiving globally acclaimed certification that will increase your chance to grab opportunities of your choice.
For more details on your SAP MM Training program at Besant Technologies, visit their website and get to know every minute necessary elements effectively.
9.   Tutorialspoint
Tutorialspoint is your another reliable spot when looking for Top SAP MM Training Institutes in India. The platform is well-versed with a number of courses, some related to SAP while others are associated with different fields.
The platform has widely emerged to be one of the most sought after platforms by the vibrant learners who are constantly exploring new opportunities by learning a new specialisation. The SAP MM Course offered here is truly dedicated to guiding and supervising their learners with the most basic to advanced terminologies involved in dealing with Material Management.
The syllabus of the program is an inclusion of all the necessary elements required to understand in and out of SAP Material Management. During your course tenure, you will be provided with numerous study materials, assignments, interview cracking guidelines and other major reliable aspects under the observation of the most celebrated industry trainers.
So overall the program is a win-win package. You better don't miss it. For more detailed information on the program, head onto their website and get all the associated queries assisted in the best possible way.
10.  ERProof
Last but not least to make it to our list of Best SAP MM Courses in India is ERProof. The platform is dedicated to delivering free SAP MM Training to all the aspiring learners out there. The course is well programmed and has the inclusion of all the necessary elements that an SAP professional requires.
The program is divided into 7 modules wherein each of the modules slowly introduces Material Management related terminologies in detail so that the learner understands and implements them effectively.
The trainers assisting you throughout the program usually come from highly professional backgrounds holding impressive industry experience. Thus the learning experience of an individual here gets enhanced and advanced which leads to acquiring highly celebrated job positions.
For more detailed information about the SAP MM Course please head on to their website and get your queries resolved for better.
Final Words:-
SAP MM Courses are at huge demand in the current era of innovation and specialisations. Firms are looking and betting on professionals who hold correct and relevant understanding on functioning and maintaining a firm.
Thus, to get a long term career in a firm of your choice you should definitely get yourself specialised with the latest updates in your respective field.
Earlier finding the best spot to practice your SAP MM Courses might be problematic but now since we have provided the list of Best SAP MM Training Institutes in India, you can rely on them.
So don't wait too long. Just spot your favourite institution and get your dream going.
We hope this piece of information helped you find answers to your questions effectively. If in case you still have any questions or doubts on the above-discussed subject then please feel free to voice it using the comment section below. We will get back to you at the earliest possible with the best knowledge available on the same.
Thank you.
Happy Reading! Happy Learning!