KALOREX Group Of Institution: An Educational Brand Par Excellence & Torchbearer Of A Brighter Future
India's fast-evolving education market is expected to almost double to $180 billion by 2025. It is buoyed by the rapid expansion of the digital learning sector and the world's largest population in the age group of 6-17 years. However, the sector continues to be plagued by poor infrastructure and a shortage of trained teachers.
Currently, there are 1.5 million schools with 260 million students in the K-12 segment. Of the 1.5 million schools, 1.1 million are run by the government. The additional capacity requirement in the K-12 segment is 40 million, and teachers' requirement is 2 million. The demands for education exists both at the student and employment level, with 619 million populations (students) falling in the 0-24-year age group.
It is evident that market growth will bring enormous economic opportunities. However, the ability to seize these opportunities depends on how successfully the challenges plaguing the Indian education system can be addressed. Dr. Manjula Pooja Shroff is one edupreneur who is bridging the lacuna by pushing the boundaries of the Indian education market. Her brand Kalorex has earned a reputation in the academic sphere for delivering exceptional education by following the best teaching-learning methodologies that ensure the holistic development of children. Besides the preferred choice for high-quality education across all segments of society, Kalorex is a trusted name amongst parent communities for both National & International Boards of Education.
Come, let us take a look at Dr Shroff's entrepreneurial vision, journey, brand & the opportunities it offers to students.
Meet Kalorex
Based in Ahmedabad, Kalorex is a professionally managed autonomous institution that caters to the entire spectrum of K-12 learners since its inception. The Group believes in encouraging children to succeed on all fronts. With forty schools and growing, Kalorex follows a cradle to career approach addressing the needs of all segments of the educational domain.
The objective of nurturing glocal learners who can build a better future is embedded into the DNA and ethos of each and every one of the 650+ employees dedicated to the brand's cause. Dynamism, humanistic approach, continuous learning, ownership and speed with accuracy are the beliefs practised by every Kalorexian day in day out.
Exceptional Education, Exceptional Outcomes
A well-established name in the Indian education industry, Kalorex is managed by educational stalwarts that emphasize culture and values in the brand's pedagogy. Speaking of, technology and research-based teaching practiced across all Kalorex institutions have resulted in the development of the best brains time and again. Kalorex's alumni are placed at leading corporates, business houses industries, R&D centres, and space and defence institutions across the globe. Some have appeared in reality shows with Amitabh Bachchan; others are pursuing careers in Hollywood animated movies. And some have secured Gold medals at Asian Games. All in all, Kalorexians are known for bringing laurels to their country thanks to the quality education and diverse exposure at Kalorex institutes.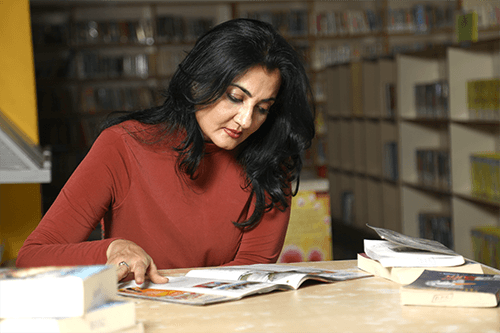 "flourishing and engaged alumni are a visible indicator of the success of our practice-led vision. we have imbibed students with intelligence, skills and experience which has given substance to their career dreams",

-Dr Shroff.
The Brand's Inception Story
There is a vast gap in the demand and supply situation in education in India. With increasing levels of awareness and a desire to provide the best of educational experiences and all-round exposure to their children, the need for establishing quality benchmark K-12 schools & preschools catering to a holistic and integrated educational approach has increased manifolds. To meet this need, Kalorex came into being in 1995.
Dr. Shroff's passionate devotion to education lead to the inception of the first DPS in Gujarat. Her attitude of being ahead of her time and incorporating innovative practices in the teaching process has been instrumental in keeping the school a front runner in the education sector. But that's not all!
Under her leadership, Kalorex now runs and operates K-12 schools and offers franchises for the preschool segment, apart from the company owned (CoCo model) preschools. The brand became a pioneer in education through the relentless aspirations & endeavours of its acclaimed institutions like Delhi Public School, Calorx Public Schools, Calorx Olive International School, Kalorex Pre-Schools, Kinder Lounge, Kalorex Tintinnabulate, Prerna, Visamo Kids Foundation & Vedic.
Journey As an Edupreneur
Dr. Shroff's journey began with opening a franchise model of Delhi Public School in Ahmedabad in 1996. It's been more than 26 years since and today Kalorex boasts of 40+ Institutions running under the Kalorex banner, having 36,000 plus students outreach from more than 24 nationalities.
The lady has always been passionate about education and the power it gives. She always felt that every child has a right to good education. No wonder it is then that Kalorex Group's vision statement is to be the first choice for all possible target groups in providing quality education. The CEO aims to empower students from all sections of society with this tool. What keeps her motivated is seeing her students doing well in life and the fact that she has been able to make a small difference through her journey as an edupreneur.
Supporting Teachers to Achieve the Brand's Vision
Manjula Shroff believes teachers need to inculcate leadership qualities in students by focusing on students' communication skills, strategic thinking and decision-making ability, and negotiation skills clubbed with financial literacies. Says the lady, "A good teacher encourages independent thoughts and independent learning. Contemporariness of teachers is very important and continuous efforts have to be made to ensure that they become role models and a positive influence to set and achieve goals. To fulfil these aspects we have teacher training programmes to ensure that they set good examples and also become role models for students."
Being a teacher herself, Dr. Shroff expects her academic team to commit themselves fully to the profession they have chosen and to always live in the gap i.e. be in the continuous learning mode. Percolation of the organization's vision happens through certain quality standards set for each stakeholder.
All teachers are trained in using active learning strategies through regular workshops. Class observations and academic audits ensure that teachers engage students in class and prepare challenging tasks for building enquiry. Such monitoring and audit processes help teachers achieve high standards.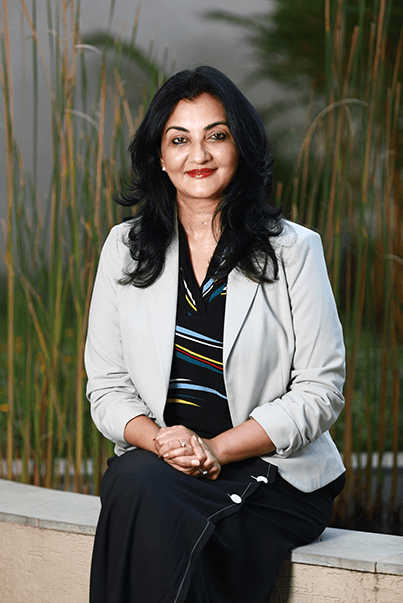 Emphasis On Technology and Digital Literacy
As a group, Kalorex has not only focused on technology but has also ensured that the students and teachers understand and develop Digital Literacy, as is the need of the hour. The Kalorex Taxonomy emphasizes this aspect and inculcates these values through teacher-student workshops, case studies, organizing rallies and awareness drives. Cyberbullying, e-mail etiquette, social media security, plagiarism, netiquettes, etc. are all addressed through planned programmes conducted in each Kalorex school.
Be it within classrooms or outside them or even in the school buses, technology has always been a major enabler for learning since the inception of the Kalorex brand. From the early days of pagers and trolley-rolled projectors to today, where most students use laptops, tablets and online resources for their research work, Kalorex has always believed in upgrading to the latest in technology. School portals are designed to track the progress of the curriculum, interactive whiteboards keep the students and teachers engaged interested in the teaching-learning activity. Online exchange programmes with international schools also take place to give young Kalorexians a global learning experience. Platforms like Skype and Hangouts help facilitate meetings with members at various locations and the Kalorex App helps to connect the parents to the school activities and keeps them updated. While the Yali Online Store enables placing orders for books, uniforms or Kalorex merchandise. Even the administrative machinery is well attuned with the latest technology to keep records and data. GPS tracking systems in the school buses ensure the safety of students and help in updating parents for any delays or re-routing.
Simultaneously, the Kalorex Curriculum Framework, specifically designed for preschools and k-12 schools, encompasses 5 base learnings – activity-based, project-based, lab-based, task-based and building based. With this, the focus is also on language, media and digital literacies.
On The Lookout for Channel Partners
In a country where cumulative literacy is around 74%, the priority inclines towards the chief concern of the entire society – introducing any visible improvement in a short span of time. And this opens a window of opportunity for those who wish to conquer the market with technical innovations and entrepreneurial visions. Dr Manjula Shroff believes edupreneurs entering into the Indian education segment have a better chance of success today thanks to the Indian middle class's willingness to pay for a good education; parents wish to inculcate better awareness in their children and want to provide them with the best schooling experience.
Accordingly, the CEO is on the lookout for franchise and co-contributor to the world of education – reliable partners to whom her brand offers some of the best education business opportunities in India and select countries abroad.
"The prospective Kalorex partner in education should have a clearly defined vision of providing the best quality education through a time tested model of brand mentorship. The Investing Partner should be open to a wide spectrum of ideas, innovations and acceptability to follow the best practices in education brought in by the brand", says Dr Shroff.
To franchise partners, Kalorex offers end-to-end support; including:
Training & Development
Systems, Process and Procedures
Operational Knowhow
Educational Pedagogies and Curriculum
Content & Creative
India is transforming into a Knowledge Economy, the general level of awareness has increased thereby creating a demand for high-quality education like that of any other product or service with the economy opening, paying capacities have increased, towns are seeing transformation and cities are overflowing. A good school dedicated to the cause of creating empowered citizens will see no barrier in their expansion plans.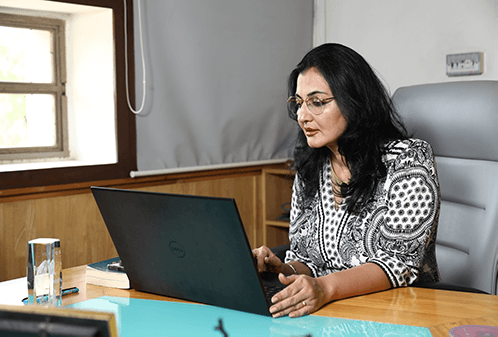 The Brand's Future Plans
Kalorex believes in replicating its success formula itself and its partners as a win-win relationship is important in education. Thereby Kalorex sees its partners as partners in progress. In the next 5 years, Kalorex envisions having its presence with over 100 institutions with multiple investment models favouring good returns on investment and brand value to its associate partners comparable to the best in the industry.
With hybrid models of teaching and learning in the post-Covid era, the industry has a lot of scope to reinvent itself and rework its model. With huge scope of online courses to offer to students across the world, Kalorex took the first steps to start its Digital Learning Platform – eKal which offers self-paced and live courses for students of all age groups and segments.
Dr. Shroff's plans for the future include expanding to 100 cities across India, through a strong network of business associates. The 40+ Institutions of Kalorex is a mix of self-owned and investment-led partnerships by investors who wish to make a mark in education under leading brands like Delhi Public Schools, Calorx Public Schools, Calorx Olive International School, Kalorex preschools in India and digital learning platforms.