Job Portals in India
Top 10 Job Portals in India for Your Career Goals
Introduction
Today, there are numerous job portals where recruiters and firms publish their jobs using recruiting software and individuals explore the requirements, applying for those that match their qualifications and appropriateness.
The most significant advantage of this method is that job opportunities are open to a large pool of candidates rather than just a few. Anyone, regardless of their physical location, can apply for jobs.
If you're looking for a job in India or want to recruit candidates for your company, here are the greatest online job portals in India you should be aware of.
Let us have a look.
List Of Top 10 Job Portals in India for Your Career Goals
Naukri.com
LinkedIn
Indeed
Glassdoor
Foundit
JobsForHer
Shine
Google Jobs
Hirect
Upwork

In India, Naukri.com is a pioneering and extremely influential employment portal. It was founded in 1997 and has since become the go-to site for both job searchers and companies. Naukri.com has played a vital part in altering the Indian job market due to its broad reach and comprehensive database.
Naukri.com offers a user-friendly interface for job searchers to browse and apply for a wide selection of employment openings across various sectors and experience levels. To make the job search process easier, the site includes features such as job alerts and a customizable dashboard. It also provides essential resources, such as articles, career advice, and wage insights, to help job seekers make informed decisions.
Employers benefit from Naukri.com's large database of potential applicants, which allows them to quickly identify the perfect people for their organizations. The portal provides a variety of recruitment tools and services, such as job advertisements, access to a resume database, and applicant monitoring systems. Top 10 Job Portals in India
2. LinkedIn

LinkedIn, which was created in 2002, is the world's leading professional networking platform. It provides a vital area for individuals to interact, create their professional brand, and seek employment prospects, with over 800 million users. Users can construct elaborate profiles that highlight their abilities, employment experience, and achievements.
LinkedIn is more than simply a job search site; it is also a knowledge-sharing platform that allows professionals to join groups, follow influencers, and participate in discussions. It has changed how businesses identify talent and job seekers find opportunities.
LinkedIn is used by businesses for branding, recruitment, and networking. Job searchers can apply to open positions directly and receive personalized job suggestions. The portal also functions as a digital resume and portfolio, providing users with an effective tool for demonstrating their knowledge.
LinkedIn is an invaluable resource for career growth in a digital age where professional contacts and branding are critical. Top 10 Job Portals in India
3. Indeed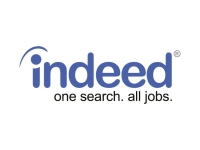 Indeed is a well-known global job search engine that streamlines the job-hunting process. It links job seekers to a diverse range of possibilities across many industries and skill levels by utilizing a large database of job ads from various sources. Indeed, founded in 2004, has become a trusted platform for millions of people globally. Best Job Portals in India
Individuals may search for jobs, post their resumes, and receive job alerts based on their preferences thanks to the platform's user-friendly layout. Employers can post job openings, manage applications, and have access to a large pool of qualified individuals.
What distinguishes Indeed is its dedication to transparency. Through user-generated material, it delivers vital insights into company reviews, salary, and job market trends. Based on the experiences and viewpoints of other experts, job seekers can make informed judgments.
4. Glassdoor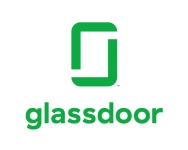 Glassdoor, the well-known online employment marketplace, has built its name by pioneering job market transparency. It gave employees and former employees the opportunity to contribute their important insights by submitting candid corporate reviews.
Over time, the platform's capabilities extended to include wage listings, allowing job seekers to determine fair pay for various professions. Glassdoor developed a feature that allows users to share job interview questions they encountered during the hiring process as part of its commitment to assisting candidates in their job search journey. Best Job Portals in India
Glassdoor's abundance of job prospects is one of its most notable aspects, making it particularly popular among college students looking for internships and recent graduates looking for entry-level positions.
The platform's broad listings offer a diverse range of jobs, providing the kids with numerous options for launching their careers. Top 10 Job Portals in India
5. Foundit
Foundit, an early entrant in the online job board environment, has a long history as one of the first employment portals on the Internet. It had maintained a prominent position in the job market.
Today, Foundit is forging a new path by concentrating on the changing demands of Generation Z and millennials as they enter the labor force. They foresee that these younger generations' preferences and expectations will differ dramatically from those of the Baby Boomers.
Foundit's skills evaluation capabilities is significant, albeit it may not be as extensive as what other online job portals offer. The platform is intended to simplify the hiring process by providing services such as job advertising, customized applications, candidate monitoring, and post-management. They provide programs that are geared to your anticipated candidate traffic in response to your job advertisements. Top 10 Job Portals in India
6. JobsForHer
JobsForHer is an admirable job directory that focuses on women's empowerment in the Indian workforce. Its purpose is to address the phenomenon of "female brain drain" by providing job possibilities to women who have taken a career hiatus and assisting them in their quest to re-enter the workforce. Best Job Portals in India
The platform offers a wide range of work opportunities in Indian urban markets, making it an excellent resource for women looking to relaunch their careers. JobsForHer goes beyond job postings by providing insights and access to various enterprise programs and packages aimed to help female talent reintegrate into the workforce.
JobsForHer has built a name for itself as one of India's top job portals by assisting women in overcoming the hurdles associated with career pauses. Its dedication to promoting gender diversity and women's career advancement makes it an invaluable resource for female job searchers wishing to restart their careers. Top 10 Job Portals in India
7. Shine
Shine, a renowned job portal within the HT Media umbrella stands out as a cutting-edge platform for Indian job seekers and professionals. It has a number of useful features that help to speed up the job search and recruitment process.
Users benefit from convenient phone, email, and live chat help, which makes navigating the platform easier. Shine also provides a user-friendly mobile app for on-the-go access.
The portal's key asset is its ability to quickly link companies with industry specialists who have the necessary skills and experience. With pre-written templates accessible for quick and effective job posting, posting job postings is a breeze.
Shine has more than 600 million users, making it one of the greatest talent platforms in the country. This large user base provides a wonderful chance for individuals and brands to demonstrate their talents and knowledge, confirming Shine's position as a powerhouse in the Indian job market. Best Job Portals in India
8. Google Jobs
Google, a well-known market leader, wields significant power over a large percentage of the population. Its online job portal has established itself as a major platform for collecting job posts from throughout the web. Every day, thousands of job searchers use Google to easily find job ads, making it a popular location for job hunters.
What distinguishes Google Jobs is its user-friendly interface, which simplifies the application procedure for candidates. With a few clicks, job searchers may simply identify and apply for employment openings. Google Jobs not only saves time but also assists candidates in matching their interests with the appropriate career possibilities, making it an excellent resource for job seekers. Best Job Portals in India
9. Hirect
Hirect, an amazing employment portal specializing in startup recruitment, has established itself as a critical link in the business world between potential applicants and recruiters. What actually distinguishes Hirect is its novel chat-based strategy, which allows direct conversation and hiring between businesses and job seekers while overcoming geographical and time barriers.
This one-of-a-kind platform has earned the trust of over 100,000 startups and SMEs as the leading chat-based recruitment portal for startup recruiters and job seekers. Hirect has ushered in a new era in which individuals may now directly communicate with CEOs or founders of firms during the job-search process, providing unrivaled openness to both sides.
This one-on-one connection not only speeds up the hiring process, but it also creates a better understanding of job positions and corporate cultures, resulting in better matches between candidates and employers. Hirect's creative strategy is changing the way entrepreneurs and job seekers connect and work by providing a transparent and efficient platform for excellent job postings. Top 10 Job Portals in India
10. Upwork
Upwork is a wonderful platform for anyone looking for part-time jobs and remote gigs. Whether you want to start a freelance career in writing, graphic design, coding, virtual support, or any other sector, Upwork has a plethora of options. It's a worldwide marketplace where freelancers may bid on jobs and connect with clients from across the world, making it an excellent option for individuals looking for remote employment.
There are various employment portals in India that offer a wide range of possibilities for job searchers. The best aspect is that these sites are completely free to use, making them available to everyone. Create a memorable résumé that highlights your talents and experiences, and begin applying for opportunities that match your interests and expertise to increase your chances of success. Best Job Portals in India
Conclusion
In the end, job portals play an important role in today's employment scene, linking job seekers and companies in ways that have changed the job search process. These portals, which range from industry behemoths like Naukri.com and LinkedIn to niche platforms like JobsForHer, cater to a wide range of requirements and demographics, acting as crucial bridges between talent and opportunity.
Additionally, the introduction of portals such as JobsForHer emphasizes the significance of inclusivity, with a particular emphasis on solving the unique problems that women encounter in their professional travels.
Top 10 Job Portals in India for Your Career Goals