JAYESH SAINI: ICONIC BUSINESS LEADER OF THE YEAR 2022
A DETERMINED BUSINESS LEADER SHAPING THE BACKBONE OF KENYA'S HEALTHCARE SYSTEM
Today humanity is constantly surrounded by the fear of diseases and suffering. So, well-regulated and favorable healthcare services become a ray of hope for many. When it comes to Africa, we all can clearly remember the history of epidemics it has witnessed. Many people in Africa don't have the access to essential and quality-driven healthcare services. Such negligence has made their sufferings abhorrent. Kenya's healthcare system is no different and has heaps of challenges. The shortage of professionals to handle the bulging population is another cause of concern. But when leaders like Jayesh Saini take a step forward to address the pain points of the less privileged, a difference is made. That is particularly what it takes to inspire so many other people to come forward and join hands in adding value to the lives of the people. Such leadership and guidance are the only way to create a stark healthcare space in Kenya.
Our Prime Insights team feels blessed enough to relish the opportunity of having a conversation with Jayesh Saini- the Founder and Chairman of Lifecare Hospitals & Group. The dignitary is shaping the healthcare system of Kenya with his leadership and years-long expertise in the medical field. His contributions have inspired our team too. With utmost pleasure, we have dedicated the title of "Iconic Business Leader of the Year 2022" to Mr. Saini. His outstanding professionalism makes him a cosmic leader. Not only has he introduced evolutionary developments but also devoted himself to a noble cause. We will be touching upon his vision of providing quality and cost-effective healthcare to the Kenyan population through his immaculate network of hospitals and Medical center. He has also shared many lesser-known facts and instances of his entrepreneurial journey with our editorial team which we're keen to share in this fascinating read. We are sure enough that the story of Jayesh Saini will be a colossal source of stimulation for all the business leaders and readers out there.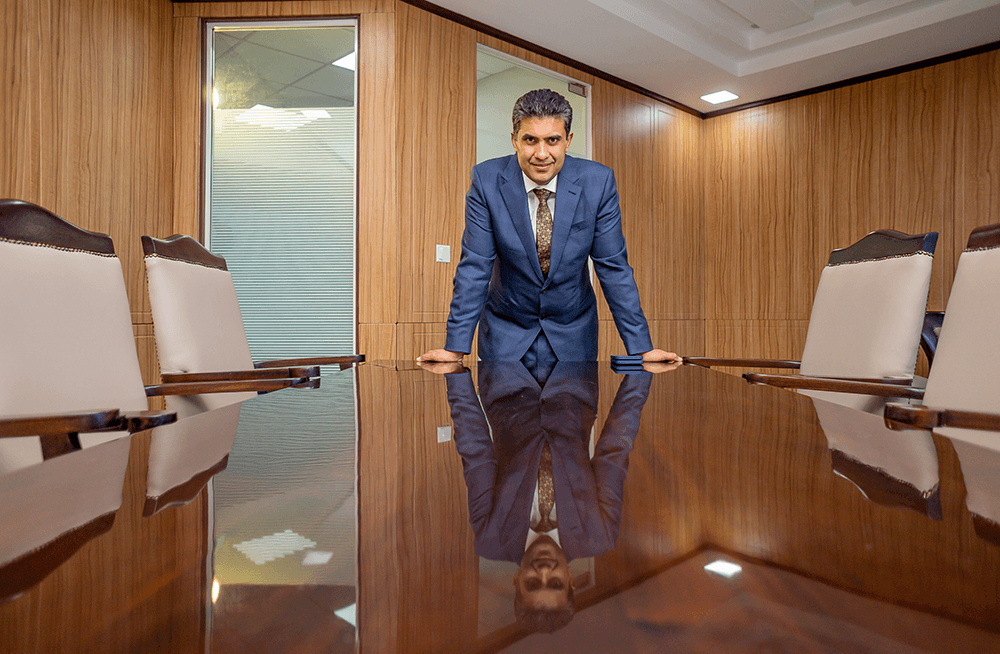 A Treasured Organization
The journey began in 2012. Mr. Saini drew his inspiration from his father who was a medic himself. His father, who was of Indian origin, studied at Sawai Man Singh Medical College in Jaipur, India. He came to Kenya with a bubbling dream to make a difference. In the 1980s, Dr Umesh Saini founded the Nairobi West Hospital with the foundation of humanity first. Indeed, he instilled this very same value in Jayesh at an early age- that genuine service to humanity should be the motivating factor for any business interest.
Nairobi West Hospital was at the time, the first private and largest tax paying hospital in Kenya. To date, the hospital keeps growing in leaps and has now become an ultra-modern 400 bedded tertiary care hospital with world class medical services.
Decades later, the trendsetting ways of Nairobi West Hospital have never stopped and more recently, it became the very first hospital in Kenya to successfully conduct a bone marrow transplant.
Right from the beginning of his professional career, Jayesh Saini always dreamt of providing affordable healthcare services that had avant-garde quality and were accessible to the masses. Mr. Saini always addressed the fact that a country cannot have a good healthcare system unless and until the healthcare system revolutionizes itself for the needs of the common people.
"To have the quality of service acceptable to the majority should be the ultimate target," he says. This ideology became his bespoke motivation and he significantly dedicated himself to curating something unparalleled in the healthcare industry. In 2017, together with his wife Dr. Shalya Saini, he added inpatient care by setting up two hospitals under the brand name LifeCare Hospitals Limited, to take his passion forward. The team is deliberately focusing on setting up hospitals in underserved regions in Kenya and East & Central Africa at large.
The Saga of the Company's Inception
Mr. Saini further narrates that it was heart-aching to see ill people from rural areas of Kenya travel all the way to Nairobi using public transport, in search of good medical facilities. Sometimes people even died or had serious complications because of the long hours of traveling. The fact that these issues could have been easily resolved at the local level if there were medical service providers available, drew his attention. So, he decided to make all medical and healthcare services available to everyone and that too at an affordable cost. Mr. Saini devoted his knowledge and investments over the past 20 years to strengthening the foundation of his company. His first brain child, Bliss Healthcare, is Kenya's largest network of outpatient medical centers and proudly boasts about its model of medical services delivery which aligns with the requirements of the diverse populations it serves. Over time, the company has garnered profound public approvals in Kenya. The primary way of connecting with the patients is via multiple Medical Centres spread throughout the country. Mr. Saini has also invested in Medicross Limited which consists of a network of 11 medical centers spread across the country. Further, he worked on setting up LifeCare Hospitals to give voice to the unheard needs of Kenyans seeking inpatient care. Today, LifeCare Hospitals is a classic chain of multi-specialty hospitals serving people with primary and secondary care, multi-functioning clinics, surgical services, critical care unit, child care, CT scan, MRI, Radiology, and pharmacy amongst others. The vision of LifeCare is to introduce change in the healthcare sector through the betterment of communities across Africa. The whole team resonates with this mission to identify, render and explore convenient and economical services to people.
Handcrafted with Purposefulness
When a business has a humanitarian purpose attached to it, maintaining the quality and standard of services becomes inevitable. That is what is preserved in LifeCare Hospitals. Here all the protocols of quality are practiced with accuracy to ensure that all of the clients receive the same experience of services. The company functions with a Quality Management Policy which is revised periodically. Doing this sort of provides gradations of the highest level of efficiency delivered at all times. He quickly draws attention to the fact that there was a giant hurdle of affordability and accessibility amongst the majority. Healthcare is for everybody irrespective of status, so it must reach the remotest areas as well. Values like compassion, excellence, credibility, and responsibility towards the patients are the founding pillars of LifeCare hospitals. The majority of the patients come from the lower end of the economic spectrum, especially people who're seeking health services that are easy on the pocket. LifeCare Hospitals has become a household name for all types of clients in Kenya.
Working with Changing Market Trends
The team of LifeCare & Bliss Healthcare handles this by monitoring clients' needs and quickly coming up with solutions for the same. It is always about, "What's coming up next". Their success is inevitable because they continuously give improved performances. Moreover, they are monitoring the digital expansion in Kenya to render value-based services. The telemedicine program that was initiated at the onset of the COVID-19 pandemic has turned the tables. More and more patients can connect with doctors from their homes and offices. The company now has more than 10,000 patients each month.
Aligning Nobel Goals for the Future
LifeCare hospitals are spread across five major parts of Kenya namely, Bungoma, Kikuyu, Meru, Eldoret and Migori. To escalate his passion further, Mr. Saini is looking forward to laying the foundation of 10 more hospitals in other parts of Kenya to bring the total bed capacity to over 2,600 by 2024. Plans are also at an advanced stage to set up Lifecare hospitals in other Eastern Africa nations namely Uganda, Tanzania and Ethiopia. The arrangement involves setting up 500 bed capacity hospitals in each of these countries which will house super specialty clinics such as Cardiology, Orthopaedic, Oncology, Nephrology, Radiology among others. The combined bed capacity of Kenya and Africa's LifeCare hospitals will cross the mark of having more than 4100 beds. The regional hospitals will also boast of having Intensive Care Units (ICU), High Dependency Units (HDU) and modular theatres focused on achieving safety, precision and efficiency for the operating team. Moreover, there shall be 10 specialized and centralized state of the art diagnostic centres in each of these countries with a LifeCare Hospital presence. This is coupled with an expansion plan to set up a network of 30 outpatient medical centres in each of these countries. The intention is to replicate its business model that offers Quality and Affordable healthcare to all, across East Africa. With that being accomplished, LifeCare Group will be able to achieve the milestone of placing itself among the largest hospitals and healthcare providers in Eastern and Central Africa, second only to hospital chains in South Africa. As more referral centers will be in the vicinity, healthcare will become much more accessible. LifeCare is also diverting an imperative chunk of dedication and investment into having specialty clinics for the future to decimate outbound medical tourism. He perceives a future of accessible healthcare catering to basic lifesaving. His idea is truly unstoppable and revolutionary.
Many in the healthcare sector cannot ignore the significant role that ICT plays in enhancing efficiency. The LifeCare Group implemented a robust ICT infrastructure that allowed for direct access to medical case history, keeping track of patient's progress by interlinking technology across the network.
The ICT path is also helping maintain costs by reducing the time required to process data and manage paperwork. Image transmission and storage means that promotes the development of electronic medical case story and telemedicine.
Scaling Achievements and Milestones
LifeCare Hospital is blessed to have received the 2021 Quality Healthcare Kenya Award for Health Facility Innovation Project. Mr. Saini has been honored with the "Lifetime Achievement Award in NRI" for the perseverance Bliss Healthcare has shown over the past two decades. Within a span of 5 years, LifeCare Hospital has proved itself as an innovative brand for any healthcare needs. Mr Saini has on-boarded reputable institutions like National Health Insurance Fund (NHIF), Teachers Service Commission (TSC), corporate tycoons, and large insurance companies to serve the people.
Elements of Excellence
Being an exceptional leader, the Health care group currently has over 4,000 professionals who are dedicated to serving patients. Bliss Healthcare has 65 medical centers functioning in 37 of Kenya's 47 counties. The entire network serves over 80,000 patients each month. Additionally, the centers are equipped with the latest medical machines adding more to the company's charm. The array of equipment includes 5 CT Scans, 51 Ultrasounds, 41 X-Ray machines, 53 Dental units, and 48 Optical Units spread across the country. Such technologically driven medical arrays guarantee their standardized quality of care, in every part of Kenya.
As part of its expansion strategy, the Healthcare group envisions increasing its workforce to over 10,000 professionals across its network in the East Africa region.
Standing Strong with the Employees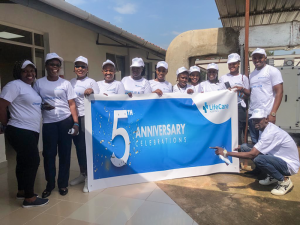 Employee contentment comes under the guidance of strong leadership. LifeCare is very open to servant leadership where they interact with every employee. This perpetuates an environment where employees feel like stakeholders in the organization. Additionally, they also curate numerous opportunities for their professional growth and improving their skill sets. Frequent training and freedom to work in comfort empower them to thrive more than before. A staff recognition program is followed to reward employees for their exceptional performances. During the outbreak of the COVID-19 pandemic when every business was going through an intimidating phase, Mr. Saini had ardent faith in his vision and didn't compromise with the situation. He was insistent to keep all employees motivated and on board. When the first case in Kenya was recorded, it continued to cover the associates of TSC against corona virus, as per the guidelines issued by the Insurance Regulatory Authority of Kenya.
Research and Development Wing
For LifeCare and Bliss, R&D is vital in every aspect. They have discovered that a growing percentage of the disease burden was from non-communicable diseases. With extensive research and development, they came out with a first-of-its-kind program named Chronic Disease Management (CDM) Program. Under this program, the management and follow up on treatment of chronic patients has become easier. More than 20,000 patients each month are benefitting from this program.
Motivation to Reach Newer Heights of Abundance
Jayesh Saini's objective is to set up an infrastructure that supports the agenda of preventive healthcare. The company has employed more than 4,000 Kenyans directly and indirectly, thereby empowering the country's economy. According to him the investments made in the health sector can only be fruitful if it showcases an impact filled with efficiency, digitalization, and judicial utilization of resources available. The sincere actions to expand their quality and affordable services are worth every appreciation. He also acknowledged the potential of IT technology to speed up the Universal Health Coverage Agenda. The team is working on this tech alignment and competing in the market with an additional edge.
Giving Back to Society
Apart from the noble medical services he spearheads, Mr. Saini has also invested in Community Engagement through the Lifecare Foundation. The CSR activities that the foundation undertakes are aimed at the general wellbeing of the people in Kenya and Africa at large. The healthcare group also set up around 100 free medical camps all around the country each year. They also donate to children's homes and support the less fortunate through diverse philanthropic organizations.
During the COVID-19 pandemic, a lot of the children whose parents succumbed to the virus and were left as orphans got assistance from the Healthcare group. Under the leadership and guidance of Jayesh Saini, the company set aside funds to cater for their school fees to see them through different levels of education.
Words of Value from the Leader
As we say challenges are the real motivators. Mr. Saini recalls that the limited public resources in Africa have availed an immense market opportunity for investment in the healthcare industry. The International Finance Corporation estimates that Sub Sahara Africa accounts for 24% of the global disease burden as far as human and financial costs are concerned. Because of this, there arise dire demands and opportunities for medical services. He further elaborates that the government and the private sector players have to collaborate competently to benefit the people and each other for the greater success of service delivery. So LifeCare Hospitals are proud to be at the forefront in supporting the Government of Kenya. They are supporting the initiative of- Universal Health Coverage (UHC).
"If Mark Zuckerberg had given up on his dream of Facebook, social media would be unknown. One will never have 100% support all the time. If you let a few critics stop you from chasing your dream, then maybe you don't have enough faith in your passion. Sometimes it is easier to give up on your dreams by letting circumstances and other people dictate your goals. But there is no light at the end of this road that way. One has to be dedicated to their dreams and pick the breakthrough which is a few steps away from you," says Jayesh Saini.