Frigg Business Solutions LLP: Facilitating the Business Fraternity with Seamless Regulatory and Non-Regulatory Compliance Services
The 25 Most Innovative Companies to Watch in 2023
Frigg Business Solutions (Frigg) is a one-stop platform to find services related to Regulatory Compliance like HIPAA, GDPR, etc., Compliance of IT Security, Risk Management, Application Development, ISO, HITRUST, PCI-DSS, NIST, SOC2, Trainings, Auditing, and Certifications. In short words, the brand is a master in driving compliance and has spread its horizons to different countries across the globe like the US, Philippines, and Canada. The company's unique vision is to drive perceptions to conclusions and its existence is inspired by the rigidness of global regulations, business standards, customer expectations, and ROI.
We sat down to have an amazing interaction with the leadership panel of Frigg Business Solutions LLP. Incorporated a little before the COVID-19 pandemic by Mr. Amit Sarkar and Ms. Harini Pallavi, the brand provides services and solutions that are targeted to help businesses in managing their organizations and certification process. We had the opportunity to understand many facts about the brand's business model and facets of healthy relationships with its clientele. Having more than a decade-long individual experiences in the Quality and Compliance domain, Mr. Amit Sarkar and Ms. Harini Pallavi had the surreal passion to set up an organization that helps other brands understand and implement the imperative concept of compliance in their business models. Hence Frigg Business Solutions came into existence. The conversation with the duo turned out to be extremely productive and inspired us to feature the brand's story under the starring segment of "The 25 Most Innovative Companies to Watch in 2023".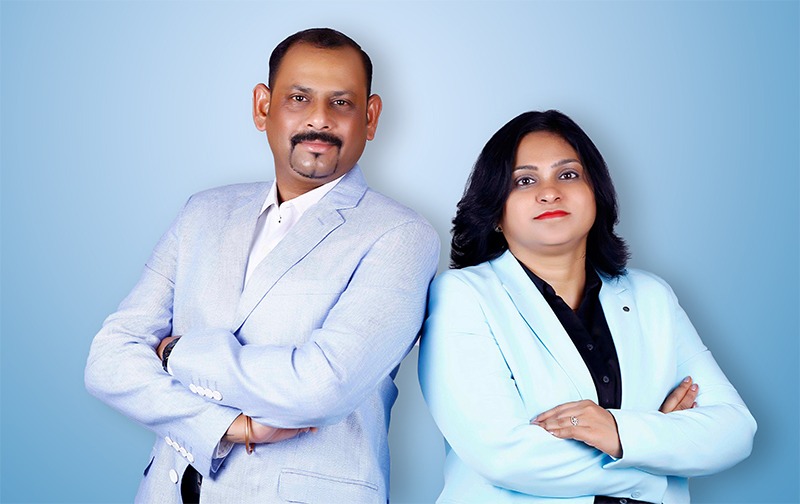 Navigating Through Adversities
Mr. Amit Sarkar underlined the fact that post-COVID-19 pandemic, the business environment changed drastically. Many new possible security threats were brewing up that organizations were not aware of, or attentive about. Hence the foremost challenge was to drag the awareness about these troublesome IT threats, out from the shadow of negligence. Frigg had to pour ardent efforts into educating businesses about the essentiality of information security and regulatory compliance. But with so many breach issues cropping now and then with every passing moment, brands have now accustomed themselves to the same. With consistency, authenticity, and its customer-centric ideology, Frigg has created a marvelous legacy of its own within a span of three years which is truly commendable.
At Frigg, Quality Speaks for Itself
Being in a competitive and exhaustive space of compliance and security, many brands are entrenched in marketing their services to all heights. But when quality-driven work enters the scenario, even with little or no marketing an organization stands out of the crowd. Standing true to this fact, for the past three years Frigg Business Solutions hasn't implemented any strategic or elaborate marketing initiative to promote its services. Instead, the team chooses to stand true to its vision and corporate ethos. They are focusing more on acquiring and maintaining customers on the grounds of integrity and fulfilling promises. It is only this year; Frigg Business Solutions has started experimenting with simplistic marketing initiatives. With such grounded thought processes, Frigg is in the league of expanding its horizons to many more corners of the world.
Impressive Reputation in the Industry
Frigg Business Solutions holds the stature of being an organization that works with an end-to-end gap assessment to trap the pain points of its consumers. Post analyzing, Frigg offers its client effective and diverse solutions because, in a mired domain like IT, there cannot be a single solution for a single problem. So the brand differentiates itself from the competition by providing different solutions and resolving things at the core. This agenda has helped the brand to build robust alliances with its clientele because the kind of experiences the team at Frigg delivers is beyond excellence. Be it their seasoned panel of experts holding more than 20 years of individual experience and knowing every micro aspect of the industry or the acumen of working on complex projects across countries, Frigg has created an indomitable benchmark of quality services.
"Leveraging client's feedback for elevating the standards of our services has worked exceptionally well for our company's growth. We ensure that one of us is always available for our clients to discuss their concerns. High-level requirements and critical issues are always under our vigilance. We are also flexible regarding the cost of our services because many times we have witnessed organizations working around cost calculations. But we are the flag-bearers of dynamic services at competitive prices. For us, the value of a customer is always on the top because they are the source of our functioning", asserts Mr. Amit Sarkar and Ms. Harini Pallavi.
Plans for the Future
Frigg Business Solutions is in the process of introducing new changes and projects in the coming years. On the top spot, the plan is to introduce RCM (Revenue Cycle Management) and GDPR (General Data Protection Regulation) Services, especially for the European market. Frigg Business Solutions has shaken hands with a US organization, Papaya Technologies, LLC. to provide 24X7 web based compliance tool. Next, the fervent focus is dedicated to automating the services being offered at the moment which will empower Frigg's vibrant clientele to expand their businesses with utmost swiftness. Via automation, the clients will have the agility to operate the tools as per their comfort and perform certain parts of the operations on their own. What will remain constant is the supreme guidance and support coming from the adroit experts at Frigg.
Words of Motivation for the Readers
"As entrepreneurs, we always have to learn and grow alongside the challenges. The one basic piece of advice for all young minds is to stick to your plans and goals, have faith in your potential and keep that fire ignited inside till you reach your manifested success. Your conscious efforts will materialize things for sure but it takes time. It is not an early call for success and you need to hold that patience intact. So don't give up on your dreams no matter how adverse situations become", says the founder Mr. Amit Sarkar.
Website: www.friggp2c.com
Email: [email protected]