Chandrasekaran's Succession at Tata Sons will only be decided after due deliberation, says Ratan Tata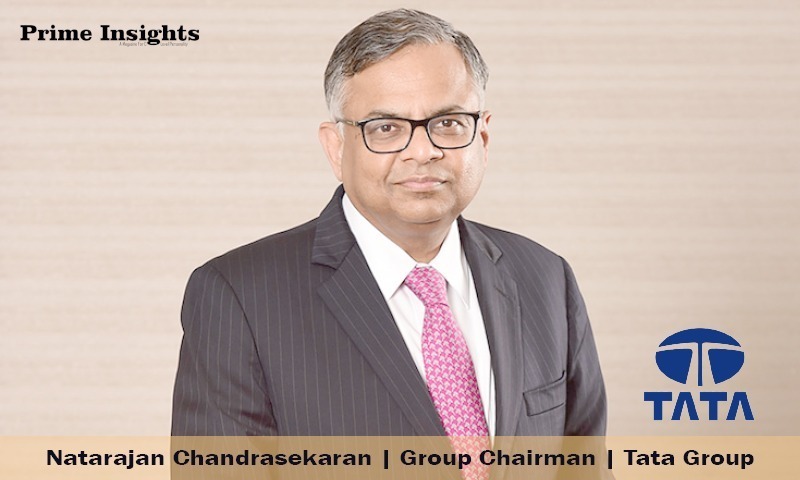 Chairman of Tata Trusts, Ratan Tata, recently released a statement implying that any decision regarding Chandrasekaran's succession at the company will be taken only after fair deliberations by the board.
Ratan Tata also revealed how he hadn't received any formal request regarding this decision. He stated, " I would like to state on record that no one has contacted me with regard to this development or approached me on behalf of Chandrasekaran (Chairman of Tata Sons) on his second term. I would like to assure shareholders that any decision regarding the succession will be taken after fair and dur deliberations by the board of Tata Sons,"
This statement was apparently in response to a report published recently which said, "Chandra Set for Second Term as Tata Sons Chief." The report spoke about how this decision was "informally ratified" by stakeholders due to his impeccable performance and conduct.
N Chandrasekaran, however, debunked the rumours saying that the succession lies in the hands of the nomination and remuneration committee, and not his. He affirmed, "No discussion on this has happened with Ratan Tata or the trusts or the board of Tata Sons. Such discussions are first to be tabled to the board before any decisions are taken."
Chandrasekaran's Glorious Journey of Chairmanship
Chandrasekaran was handed over the salt-to-software conglomerate after the controversial exit of Cyrus Mistry (Former chairman of Tata sons), in 2017.
Chandrasekaran, who is fondly referred to as 'Chandra', will be completing his term in February 2022. He has so far served four out of the five years of his term.
When Chandra had initially joined the company, he inherited a set of barely surviving companies.
During that time, Tata Motors' business was failing. Tata Steel was amidst disputes in Europe. NTT Docomo was also facing legal disputes. Tata Power was drowning in debt incurred due to losses faced in the Mundra UMPP project.
Right from the get-go, the expectations were high and the responsibilities were heavy for Chandra.
Despite these trials, Chandra managed to overhaul the Jaguar Land Rover portfolio and set it up for electrification. Under his guidance, the company also worked on its passenger vehicles' business and witnessed a surge in market gains. Thus far, it has also rid itself of nearly Rs. 22,000 crore of debt since 2017.
Chandra's stellar performance has enabled listed companies under the Tata Group to grow abundantly. Also, the market capitalisation of Tata Group companies has increased more than twice (nearly Rs. 17 lakh crore) since Chandra took over.
Eyes on the Prize
For the future, Chandrasekaran plans on entering Tata Group into the cut-throat online grocery market, filled with competitors like Amazon and Reliance.
Tata Electronics has also invested nearly Rs. 4,700 crore in a mobile manufacturing unit in Tamil Nadu. Sources reveal that one of this unit's clients could be Apple.
Meanwhile, the Tata Group is also planning to venture into healthcare via Tata Medical and Diagnostics. It also has ambitious plans for Tata Solar Power, India's largest integrated solar power generator, which received an order of Rs. 1,200 crore from the NPTC.
At present, the sales of Tata Group have increased up to 8% in three years, i.e., from Rs. 6.54 lakh crores in FY18 to Rs. 7.06 lakh crores in FY21. The company's net profit has also sky-rocketed from Rs. 21,617 crores to Rs.32,677 crores since 2018.