Business Magazines: Top 10 Business Magazines in India
Business Magazines for CEOs, Entrepreneurs, C-Suite Executives, and Innovators Who Drive Businesses Around the Globe
Top 10 Business Magazines In India
The business ecosystem is under the shadow of advancements happening across all domains, and these changes are guiding our path to an impassioned future. There is no way our economy would have witnessed unprecedented growth without the contribution of these trailblazing entrepreneurs and business leaders. When the talk is about reading entrepreneurial stories that exude nothing but excellence, business magazines take center stage. top 10 Business Magazines in India
Business Magazines not only showcase the stories of avid entrepreneurs but also cater to the reading preferences of these dignitaries. These business magazines have become a fervent bridge of communication between the entrepreneurial community and the people who idolize their achievements. Hence, we are presenting our list of the top 10  business magazines for CEOs, Entrepreneurs, C-Suite Executives, and Innovators who drive businesses around the globe. These top 10 business magazines in India chart a course of astute knowledge about the business ecosystem and showcase the finest quality of business-centric content for the enlightenment of their readers. So without any further delays, let's dive straight into the read: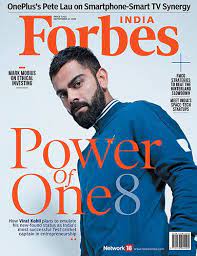 1. Forbes India
On top of the list of the best business magazines in India, we have Forbes India magazine, which is one of the most reputable business magazines for content related to business, entrepreneurship, wealth management, and finance. Forbes India brings descriptive analysis on a wide range of financial and corporate subjects, including lounge interviews with business professionals, investors, and entrepreneurs. The magazine also publishes critical case studies on fluctuating industry trends, investment strategies, economic insights, and more.
2. Entrepreneur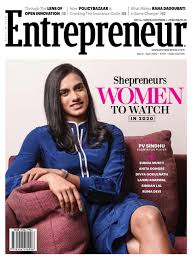 Entrepreneur Magazine predominantly brings knowledge about the dynamism of entrepreneurship. Right from structuring a business idea to growing a business, ways to foster innovation in business operations, developing high standards of quality leadership, trending marketing tactics, and step-wise strategies to grab funding, one can find amazing practical knowledge about the realms of entrepreneurship. It is also one of the top business magazines.
3. Business Today
Business Today Magazine brings content on multiple subjects, including business trends, national economic developments, corporate strategies, management practices, and technological advancements, to name a few. One of the most readable business magazines in India, Business Today also features in-depth articles and market analysis reports on various sectors of the economy, the volatility of market movements, and policy changes, which provide readers with a comprehensive understanding of economic activities happening in India and the global business landscape. top 10 Business Magazines in India
4. Bloomberg Businessweek
Bloomberg Businessweek is also in list of  top 10 business magazines covers international business news, economic developments, and geopolitical events that impact businesses and markets worldwide. The magazine also features investigative reports on corporate strategy, industry trends, management practices, and global policy changes. Through its blog posts and articles, this business magazine sheds light on the strategies, debates, and opinions of industry leaders. One can also find dedicated studies and reports around stock trends, fiscal changes, investment opportunities, and economic indicators. best business magazines for entrepreneurs
5. Fortune
Another acknowledged one of the top 10 business magazines in India and a global media organization, Fortune provides best-in-class insights into financial markets, stock trends, investment opportunities, and economic indicators. Through collaborative story-telling, the magazine highlights the importance of technological advancements, innovation, and the impact of the advent of digitization on different industries. It also covers the stories of startups, entrepreneurs, and their journeys to building and scaling successful businesses.
6. Inc. India
Inc. India is a noteworthy business and entrepreneurship-centric magazine that provides the ultimate guidance and inspiration to individuals thriving in the entrepreneurial demeanour of India. The vision of Inc. India magazine is to fulfill the needs of entrepreneurs, startups, and small business owners who actively seek valuable information, resources, and stories that reflect the kinetic energy of the Indian business landscape. Regarded as one of the best business magazines for entrepreneurs, it features success stories of startups, walking readers through their challenges and strategies for growth.
most readable business magazines
7. The Economist
The Economist is a well-acclaimed international weekly newspaper or magazine that closely examines global economic indicators, politics, science, technology, culture, and government regulations that influence business decisions and market trends. This reputed business magazine for entrepreneurs brings to light the essentiality of corporate social responsibility, implementing sustainability practices, and how businesses are coming to the forefront to address global affairs. Respected for its colossal editorial narrative, The Economist Magazine is vocal about classical liberalism but also takes an analytical stance on imperative socio-economic and political issues. top 10 Business Magazines I India
most readable business magazines
8. Outlook Magazine
Outlook magazine features glimpses of the rigorous interviews conducted with prominent business leaders, CEOs, and entrepreneurs. These interviews hold immense knowledge repositories, teach about the articulation of management philosophies, and exude professionalism. Counted among the most readable business magazines, Outlook Magazine articulates a global perspective on business and lights the path for global leaders to expand their businesses to new horizons.
best business magazines for entrepreneurs
9. Time Magazine
Next on the list of best business magazines in India is Time Magazine, which stands as an influential weekly news publication covering a broad spectrum of niches like current events, political developments, cultural stories, major scientific innovations, and more. It cohesively brings diligent coverage of national and international news through steer and unbiased commentary on the same.
most readable business magazines
best business magazines for entrepreneurs
10. Prime Insights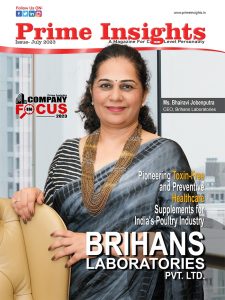 Last on the list is an emerging player among the top 10 business magazines in India. Prime Insights Magazine has created benchmarks of optimism through its cover stories and engaging interviews with entrepreneurs across all domains. Regarded as the best business magazine in India for entrepreneurs and business owners, Prime Insights upholds a distinctive approach to telling stories of entrepreneurship. They engage with the dignitaries on a one-to-one level to understand their journeys from the ground up. Prime Insights elevates the marketing and advertising of brands to higher heights by staying true to the authenticity of words. They also bring content around practical advice, tips, and step-by-step guides on various aspects of entrepreneurship and success stories of new-age business tycoons. In addition to it, Prime Insights magazine also highlights the latest technological advancements and innovations, including how emerging technologies are reshaping business models. Top 10 Business Magazines In India
With that, we end today's listing of the top business magazines for CEOs, Entrepreneurs, C-Suite Executives, and Innovators who drive businesses around the globe. Do let us know which are your favourite preferences for reading the best business magazines in India in the comments down below!
best business magazines for entrepreneurs
most readable business magazines