Talent Corner HR Services: 10 BEST HUMAN RESOURCES SERVICES PROVIDERS 2022
Equipping Businesses with Resplendent Recruitment Services
Talent Corner HR Services
Recruitment agencies play a quintessential role in upgrading business models. They help companies to find top-notch skilled candidates as per their specific expectations and executive research criteria. With the sudden splurge in the demand for efficient manpower, Talent Corner is the one-stop destination for companies to find their ideal candidates without any hassles.
Talent Corner is growing by leaps and bounds.The company was recently awarded as "India's Top 100 Franchise Brand for the Year 2022", the second time in a row. Founded by Mr. Rashesh Doshi the brand is now welcoming partners PAN India. The company's growth driving factors are unbeatable and we're about to discuss the same. In this article, we will explore all the facts about Talent Corner, its business model, achievements made so far, and its futuristic goals.
A Brief about the Company
Talent Corner is an exceptional recruitment brand in India, dominating the recruitment market for the past two decades with its vision and services. Founded in the year 2022, the company stands on the top of the pedestal of the recruitment industry and franchise space. With already more than 3100+ clients served from various industries and 75+ franchise partners in India, they're promising growth like never before. The brand has also completed a record of 25000+ recruitments in fields like Information Technology, Finance, Manufacturing, Media, Healthcare, and Logistics amongst others.
What makes its business model stand out from the competition is that the brand offers a low-investment but highly-profitable return franchise model, with an investment of INR 3, 07,000. No additional operational infrastructure fee is charged for the aforesaid. Likewise, the brand charges a one-time investment of INR 2 lakhs and a royalty of 25% on the service fee revenue. This procedure has helped many franchise partners to earn immaculate profits within a span of 6-9 months only.
The Trailblazing Leaders Igniting the Fire of Excellence
The piloted methodology of leaders makes a company stand strong on its ethics and manifest umpteen successes. Talent Corner has highly motivated leaders and management professionals with indomitable experience in the HR industry.
To begin with we have Mr. Bankim Doshi who is the Founder and Chairman of Talent Corner. He holds more than 44 years of experience in the same field. He has been a major pillar of support right from the inception of this company.
Ms. Nita Doshi- the Director of Talent Corner has down-poured ardent efforts in strengthening the pillars of the Business Development Team and Franchise Partners.
And lastly, Mr. RasheshDoshi is the Managing Director of Talent Corner. His gold standard leadership qualities and mentorship strategies helped to expand the Recruitment and Business Development teams of the company. He was the driving force behind the notion of establishing a relentless Franchise Model by Talent Corner.
Serving the Clients with Dedication
The brand believes in serving clients not only by delivering fine results but also ensuring that a feeling of contentment is created in their hearts. Keeping clients cherished comes with a dedication to adding value to their business models and Talent Corner is a pro in doing so. As mentioned above, the company has collaborated with more than 3100+ companies across India from various domains of the economy. The clients make it necessary for the company to mentor candidates for around 18000-20000 positions every year. Talent Corner analyzes the requirements of its clients and builds distinct engagement strategies with them.
Perceiving the Imperativeness of Technology
The company understands that the amalgamation of technologies like Artificial Intelligence into Human Resources will escalate businesses to whole another level of fineness. Moving ahead with such an optimistic thought process, the integration of AI and HR practices will help Talent Corner in its sourcing process and build powerful grounds of authenticity with its clients. With such a terrific portfolio of accomplishments made to date, the company aims to offer a whole range of tech-driven quality services. With this, the team anticipates becoming a trustworthy partner in Human Resource Management and curating valuable long-term associations with its clients.
The Eminent Ethos of Teamwork
For any business firm to thrive for success, investing time and resources in the process of team-building becomes an indispensable factor. When it comes to being an HR recruitment agency like Talent Corner, highlighting the importance of lucrative team collaborations becomes quite obvious. The brand has impressively molded the pot of team building with their work ethics which reflects in their 100% growing business model.
Flexibility is an excellent feature of Talent Corner's work culture. Having the opportunity to work from home and providing a comfortable interpersonal space for their employees helps them to work with creativity. This has in turn become beneficial for the company as well.
Recognition of employees' achievements and hard work is done via a monthly reward program. Such actions motivate the employees to polish their capabilities and work even harder. This also helps the management team to figure out employees' needs, ideas, and feedback. Investing in the emotional and psychological health of its employees makes Talent Corner stand higher than its competitors.
Last but not least is their approach to building a goal-oriented team. The magic a goal-oriented team creates is that they focus on completing every single detail of a project and constantly innovating sharp solutions.
Marvelous Accolades and Recognitions
Talent Corner has achieved many respectable awards in its journey. Some of these special wards include being-
Recognized as a reliable player under 'India's Top 100 Franchise Opportunities' in 2020.
Awarded as 'The Franchisor of the Year' in the category of Professional services, for the year 2021.
HEARING FROM THE SUCCESSFUL FRANCHISE PARTNERS
As the company is gaining momentum of growth, it's the right time to hear from some of the successful franchise partners associated with Talent Corner. These people come from different backgrounds, yet chose the audacity to work with Talent Corner and start their entrepreneurial journey from a whole new perspective. Let's read the stories of such trailblazing franchise entrepreneurs.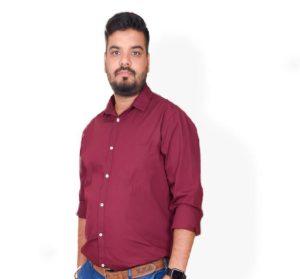 Passion for Excellence
Anjanee Verma hails from Pune and speaks about how he always wished to start something of his own. Not having the right skill set, mentorship, and capital to start her own business, he ended up shaking hands with Talent Corner. "I wanted to start my franchise and decided to explore Talent Corner. My journey with the brand has been good and every single day I have acquired many conventional communication and technological skills," he says.
Achieving a Brighter Future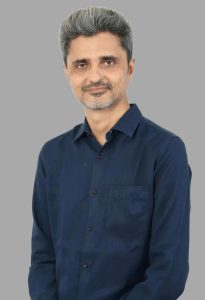 Every entrepreneurial journey has its own set of challenges. Many people are looking out for opportunities to do business and Chirag Acharya is amongst them. He always had a dilemma between his full-time job and his dream of entering the entrepreneurial world. He says "The decision of seeking guidance from Talent corner made me feel confident, ambitious, and motivated. The transparency and credibility of the company's services have given me a real experience of what entrepreneurship is about!"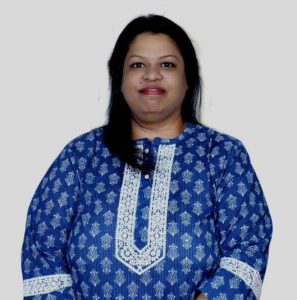 Defying All the Stereotypes
Ms. Mugdha Sawant was working as a Logistics Operation Manager. She entered the field of recruitment with the consistent support of Talent Corner. "Having such a drastic transition in my career made me feel nervous. But with the training and guidelines of Talent Corner, I learned the techniques of building assertive alliances along with other important professional lessons."
The Road of Endless Opportunities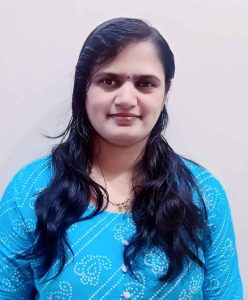 During the COVID-19 pandemic, Mrs. Manjiri Dixit saw the chance to explore new things from a professional point of view. Learning unknown skills was a challenging scenario, but with my husband's suggestion of joining Talent Corner, I decided to take this step. Under the guidance of the extremely cooperative team of the company, I was able to transition smoothly in my career and become a successful HR professional", says Manjiri.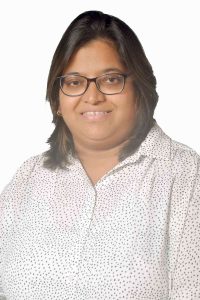 Getting the Unmatchable Guidance
Just like many aspiring minds, Ms. Rita Dsouza also dreamt of having something of her own. During her pregnancy, she got her hands on handling freelance projects in the recruitment domain. She says "Earlier, I worked as a nutritionist and came across the Franchise Model for Talent Corner. Such a simple and practical model captivated my enthusiasm and I began my journey with the brand. The sense of accomplishment in terms of financial, personal, and professional growth is real for me. The journey has been very fruitful from day one of the association."
Excellence like Never Before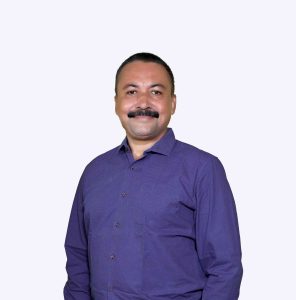 Jayanta Ghosh from Jamshedpur recalls the challenging COVID-pandemic crisis when her 25-year-long Contract Business was sinking rapidly. "I manifested in changing my profession and hence got in touch with Talent Corner. Because I had a PG in Science, I found franchising a suitable option for me. Mr. Rashesh Doshi guided me on a one-to-one level. Now that I am enjoying the elegance of my professional bubble, I truly admire and recommend the approachable leadership of Talent Corner".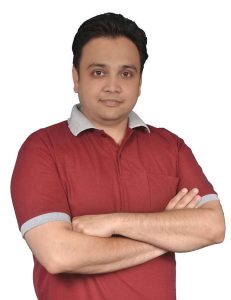 Becoming a Path-Breaker
To conclude this section we have the story of Mr. Nabeel Kaamal from Gorakhpur. He narrates, "I was in search of a productive work-from-home opportunity. As a consequence, I explored various options available in the market. Honestly, I was initially quite skeptical about this journey. But with the power of guiding words of Mr. Rashesh Doshi, he gave this idea a shot. The level of assistance and brand value offered by Talent Corner offers is phenomenal and the professional skills produced by the company are more than sufficient.