S R CREATIONS: An Illustrious Sustainable Technological, Scientific Architecture & Design Enterprise
Architecture & Design Enterprise
We all aspire to build our dream house or workspace in the most beautiful way, and understandably so. The spaces we own serve as an extension to our personality and what we stand for. While the idea of building one's own space sounds simple and fun, the ground reality is far from it. Designing and building spaces is a complex process that has numerous layers to it. It is, therefore, wise to always hire a reliable architectural firm while constructing important projects.
S R Creations is one such renowned Multidisciplinary Architecture, Interior Design, and Landscaping enterprise that's based in India. The company, in its 10+ years of existence, has successfully catered to the architectural needs of thousands of clients across multifarious industries and geographies. It is regarded as one of the most illustrious firms offering top-notch services in the sustainable Technological, Scientific services niche.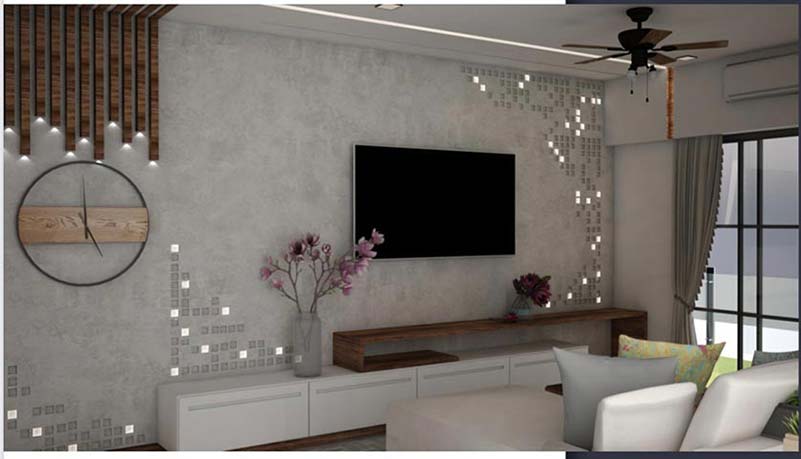 An Overview of the Brand
S R Creations is an all-encompassing architectural firm that believes in the greater good of all. The company aspires to revolutionize society by focusing on the development of effective, sustainable technological, patent, trendy, cost-effective architectural alternatives.
The company primarily deals with Interior Designing, Landscaping, Design, MEP, building Civil Constructions & Interiors, and Structural Design. Over the years, the firm has successfully completed 2000+ projects across various industry segments like Retail, Hospitality, Commercial, Residential, and Leisure.
Here's a rundown of the brand's services:
Architectural Services: The incredibly talented and experienced architects at S R Creations utilize their rich experience to help you with a multitude of processes, such as:
Feasibility Studies
Space Planning
Concept Design
Virtual Staging
3D Architectural Renderings
Practical & Purposeful Designs
Interior Design: The skillful designs at S R Creations have a yearning for carving out masterpieces. Their unmatched precision is evident in their design skills to achieve a perfect balanced ambiance & set a new style in their works.
Landscaping Services: The creative team of Landscapists and Horticulture experts helps you with all your landscaping needs. They offer services like Concept Plan, Horticulture advice Drip Installation, and Regular Garden Maintenance, to help you achieve the living space of your dreams.
MEP & Structural Design Consulting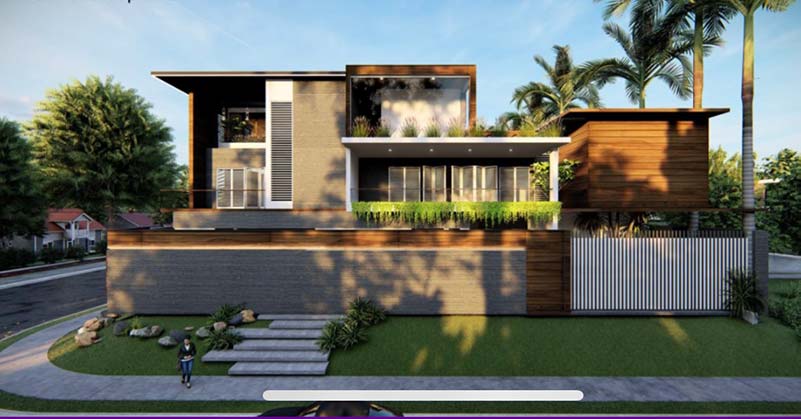 SR Creations' Inception & Success Story
S R creations was established in 2010, after merging with S R Consultants, a 15 decade-old company. The company was launched with the intent of transforming work and living spaces across the country.
The idea of helping people build their homes and offices inspired Mr. P. S Diwakar to come up with S R Creations. He eventually joined hands with Mr. KARTHIK P.D. and Mrs. Hemavathi to embark upon the company's journey.
Like every other company, S R Creations too had to endure a lot of struggles at the start. "The struggles were in the initial days of my career when clients used to squeeze for a lot of work in form of options & also expect much time on their project. I could not do more projects cause of this as it hampered some growth. Later, we developed into a big team slowly and gradually radially overcame this. Always start is difficult but once we give through there is no stopping in the profession," says Mr. KARTHIK P.D.
What started as a small-knit firm has now turned into a reputable large-scale company that deals with various individual and corporate clients. Over the years, the company has integrated systems and established a team of highly qualified experts. The company also has an impressive clientele record of reputable companies like Narayana Health, Titan, Nichepre, William Penn, and so on.
We cater our design as per client's needs & especially budget. As per the budget, we need to design and achieve a great output which is the biggest challenge & we have achieved the same which helps us reach our success.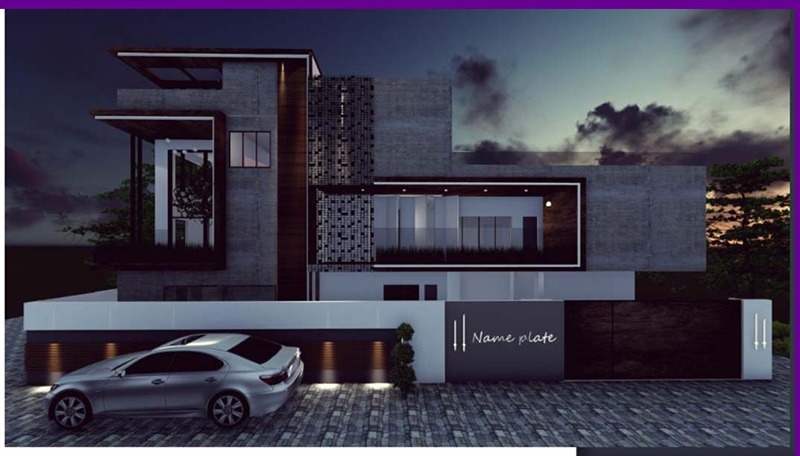 The Brand's Customer-Centric Approach
S R Creations highly values its clients regardless of the size of their project. "We as a firm believer in a policy – 'Name is everything' so we strongly emphasis on this & we work closely with our clients with personalized service & efficient mannered service so they are always happy & satisfied. So we also hook or crook never let any project slip away. Our success rate till today is 99% of our clients are happy in all aspects when we are associated with them," Mrs. Hemavathi.
The brand ensures that it adds a personalized touch to every project to exceed every client's expectation. Moreover, the company truly believes in earning the client's trust through their work and dedication. Sas its light on their pocket. So, still, that doubtful parts exist with few customers, but after an experience, they always go with a trusted brand. However, that evolution is happening and people go to people they can trust. Thus, the brand is a very important entity," says Mr. KARTHIK.
Owing to the company's exceptional and prompt customer service, it has one of the most impressive retention rates in its industry. It is also among the most revered and long-standing firms in its respective niche.
Plans for the Future
Being a rapidly growing company, S R creations has numerous ambitious plans for the near future. The company aspires to expand its reach and serve customers across the globe. The company is also designing a hyper mall, luxury gym, and working on new concepts for supermarket with hydroponics' simultaneously.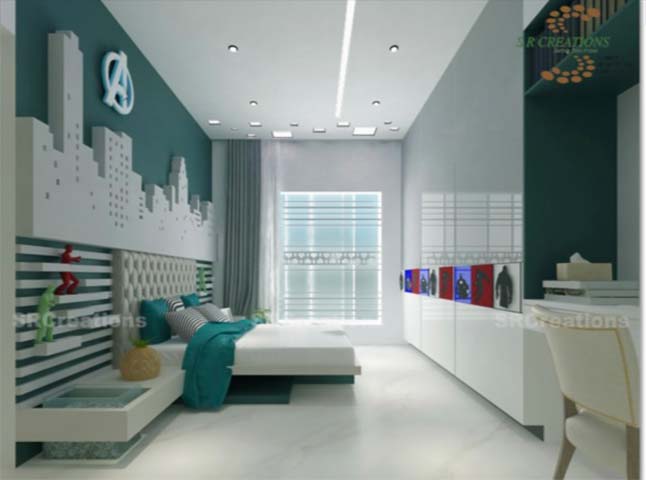 A Message for Aspiring Entrepreneurs
Having been a part of the industry for several years, Mr. KARTHIK urges budding entrepreneurs to believe in themselves. He says, "Trust your instincts much big, think out of the box always in this field. Till you retire there is scope for learning. Give your 100% in whatever you do."
https://www.srcarchitects.com/