RedBeryl Lifestyle Services: Emerging as a Pioneer in the Sphere of Luxury Lifestyle and Personalized Services
MOST INNOVATIVE COMPANY OF THE YEAR 2023
"Opening doors to a world where imagination and ebullience know no limits!"
Oftentimes, when we talk about luxury, people perceive it as having expensive materialistic possessions or indulgent comfort. Defying the connotation of associating luxury with material possessions, RedBeryl Lifestyle Services emerges as a harbinger of innovation.
The company's foundation was laid with a vision that stretches beyond conventional norms to redefine the essence of luxury through experiences. Whether it is access to exquisite fine-dining experiences or VIP access to exclusive events happening worldwide, RedBeryl Lifestyle Services brings a cohesive concoction of sophistication and refinement. Under the astute leadership of its Founder and CEO, Mr. Manoj Adlakha, RedBeryl Lifestyle Services Pvt. Ltd. is a luxury lifestyle management company committed to curating extraordinary experiences for its clientele.
Well, that was only a brief introduction to RedBeryl's excellence, and the rest is yet to be explored! Prime Insights invited the industry maven, Mr. Manoj Adlakha, for a freewheeling interaction. Via this interaction, we got to know many lesser-known nuggets about his firm and his corporate journey in fine detail. As inspiring as his experiences are, his words also carry profound knowledge about the business ecosystem that can help enlighten the aspirations of our global readership panel.
Not only was it a mandate for us to share his serene words, but it was nothing less than a privilege for Prime Insights to have such an eminent dignitary on board. Join us as we feature RedBeryl Lifestyle Services Pvt. Ltd. under the exclusive segment of "Most Innovative Company of the Year 2023".
Etching a Tale of Finesse
RedBeryl Lifestyle finds its purpose in encouraging people to live life with purposefulness and a positive mindset. The company offers its "RedBeryl Lifestyle Card", which caters to diverse lifestyle needs such as explorative travel trips, personal assistance services, and an array of other personalized offerings. The RedBeryl Lifestyle Card promises the assistance of a dedicated team that goes the extra mile to fulfill desires with unparalleled attention. The company's offerings are more than just a service; they embody a commitment to bring aspirations to reality.
RedBeryl Lifestyle Services also provides access to high-octane automobiles, cruise trips, private jets, and yachts, amongst others. The company currently operates across 85 cities within India and 25 international destinations. With affiliations at over 600 global airports and a dense network consisting of more than 3000 elite clubs worldwide, RedBeryl brings a seamless and lavish lifestyle where every aspect of the services is addressed with utmost delicateness.
"Despite the increasing potential of the luxury market, I witnessed gaps in this sector. There were no prominent strategies or dedicated players who could work extensively on filling this gap. Hence, this intrigued me enough to create RedBeryl Lifestyle Services as a pioneer in luxury lifestyles and personalized services. Not only do we cater to the High-Net-Worth Individuals (HNIs) and Ultra-High Net-Worth Individuals (UHNIs), segment, we also create experiential offerings for people who wish to experience services with a blend of rationality and emotion,", quotes the Founder and CEO, Mr. Manoj Adlakha.
Navigating Through Uncertainties Towards Opulence
"Having worked in the corporate world for over 33 years and now transitioning into entrepreneurship, each day brings new insights. Doors, which used to open on their own, now sometimes take time. We are able to overcome the challenges by creating a rigorous business model, having the support of the right partners, incorporating technology, and building an unshakeable team. With our dedicated efforts, RedBeryl has achieved remarkable milestones and promises to contribute towards enriching the lives of the people."
The Service Portfolio
RedBeryl Lifestyle Services acts as an aggregator and ties up with the best service providerd to get top-notch deals and discounts. The company has also introduced the interesting concept of DreamWeaver, through which cardholders can transform their wildest aspirations into tangible experiences. From witnessing rare cosmic events to reliving moments of historical significance, the DreamWeaver helps customers live their dreams. The DreamWeaver opens doors to a world where the impossible is made possible.
Here is a brief overview of the services being offered: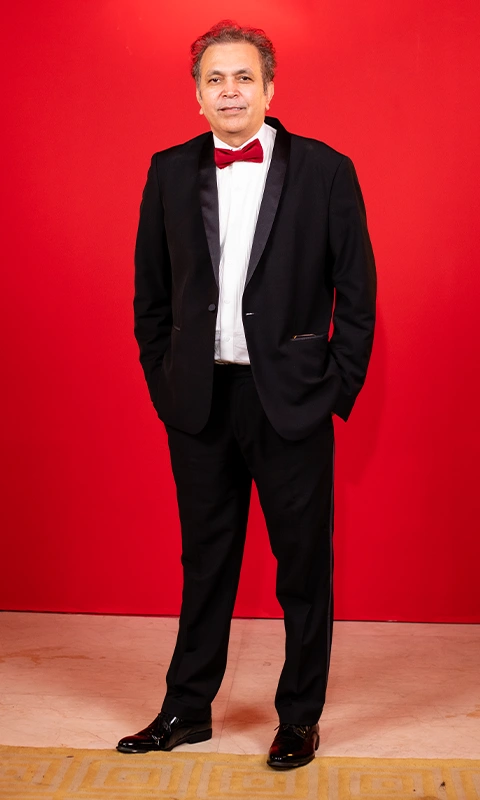 Dedicated Relationship Manager
The dedicated Relationship Manager provides personalized and perceptive support to closely monitor whether the clients' needs are met with precision and care, making every interaction a delightful experience.
24/7 Concierge
With the support of personal concierge services spread across 40+ countries, clients can enjoy seamless luxury. The concierges are ready to fulfill your every request with unwavering dedication and utmost precision, making every moment an unrivaled experience.
Dream Weaver
RedBeryl's adept team comprises seasoned dream-weavers who create a tailor-made tapestry of your desires. These dream-weavers beautifully transform dreams into tangible realities, and each experience becomes a masterpiece.
Sports, Events, and Entertainment
Enjoy a myriad of extraordinary events and meet-ups, with privileged access to coveted gatherings, celebrity encounters, art soirées, and wine tastings, immersing you in a world of enchantment.
Curated Journeys
RedBeryl brings extraordinary journeys, adorned with exclusive member benefits, access to over 15,000 hotels worldwide, and captivating itineraries tailored to preferences.
Finest Dining
Indulge in an exceptional culinary journey, savoring delightful delicacies from the finest restaurant, where celebrated chefs and artisans craft a symphony of flavors, textures, and aromas, elevating each moment.
VIP Airport Assist
Traveling is now easier and hassle-free with RedBeryl's airport assistance services. Spanning the globe for seamless journeys, the assistance services are provided by a dedicated team with a VIP meet and greet. The team also helps the clients navigate through check-in, security, and customs with swiftness.
Elite Mobility
Experience the epitome of exclusivity and indulgence, where luxury cars, limousines, private jets, and yachts await to transport the clients to desired destinations, affirming that every moment is an opulent celebration of sophistication and refinement.
Exclusive Clubs
Enter an exclusive world of super-premium, members-only nightclubs and social clubs worldwide, where you'll step into a realm of glamour and prestige, mingling with like-minded individuals and making each night an unforgettable celebration.
Alliances that are Built on Integrity and Authenticity
RedBeryl believes in building emotional connections with customers and striking chords of trust with them. Personalization is a cornerstone of its services, and experiences here are tailored to meet the distinct preferences of its clients. In a world where luxury has become synonymous with material possessions, RedBeryl Lifestyle Services emerges as a beacon of enrichment through experiences.
"We have ardent faith in the quality of our deliverables and are committed to adhering to the emotional needs of consumers with ethics. Our customers are at the center of everything we do, and their contentment holds supreme value for us. RedBeryl caters to the customer's aspirational and luxury needs in the most unique way. We pay attention to detail in curating extraordinary experiences and ensure every aspect exceeds our client's expectations. The customer can connect to us by their choice—in person or digitally."
Mr. Manoj Adlakha: The Leader Steering the Company's Path
A Chartered Accountant by training, this SRCC Delhi alumnus grabbed the distinction in 1995 of being the youngest CFO globally at age 29. He began his professional career at Ernst & Young and later joined Amex as a risk analyst at the age of 25. Since then, his exponential professional journey has served as an inspiration for numerous young minds. In 2005, Adlakha left Amex and joined Yes Bank in the retail banking domain. After working all these years for different MNCs across the globe, it was in 2022 that Mr. Adlakha decided to start building something that resonates with his passion and purpose in life. Spotting the necessity of building a comprehensive platform for people to relish luxury services, he started RedBeryl in 2023.
Future Prospectus
In addition to its Red and Black cards, RedBeryl will be launching a Platinum Card after a few months, along with a spectrum of products for the entire HNI base. The team is working to create compelling products for customers. By inculcating valuable feedback from its customers, RedBeryl will escalate its services to massive heights in the future. The firm is looking forward to actively expanding its reach and becoming the most sought-after lifestyle services brand. After all, "Luxury is Aspirational", and RedBeryl is there to fulfill the same!
Parting Words from the Founder's Desk
As we approach the culmination of the read, Prime Insights takes the opportunity to express gratitude to Mr. Manoj Adlakha for sparing his valuable time and joining us for this enticing collaboration. Indeed, his profound knowledge and exceptional commitment to the realm of entrepreneurship serve as a tremendous source of inspiration for our team as well as for our readers. To add a final touch of enlightenment, we heartily extended an invitation to the dignitary, requesting a few of his advice and entrepreneurial mantras to be shared with our esteemed readers. Here is what he quotes:
"In the journey of life, you'll find yourself in situations when it seems like everything is falling apart, but remember, these are the very moments that are intended to test your resilience and fortitude. During these challenging times, you have the opportunity to gather the most you can in terms of knowledge and guidance to strengthen the foundation of your aspirations. The life you aspire to build for yourself and your near and dear ones is directly proportional to the determination you exhibit amidst adversity. Have faith in yourself, and everything will eventually fall into place.
For all the aspiring entrepreneurs reading this, remember that every challenge you face is meant to carve out your resilience. Don't let setbacks and obstacles deter you from your vision. Seek the support of your network and other industry experts who would help you manage these challenges and achieve fruitful outcomes. Believe in your vision, stay persistent, and never underestimate the impact of your dreams. The world is waiting for your innovation, so go forth with courage and let your entrepreneurial spirit shine brightly."