PARUL TARANG BHARGAVA COMMITTED TO REFORM THE DYNAMICS OF THE INDIAN AFFILIATE INDUSTRY
When it comes to 'Women Entrepreneurship' we can very well examine the impending participation of women in diverse sectors of the economy. In this process of examination, we came across the names of some of the inspiring women entrepreneurs who've made a mark in society with their impactful and inventive visionary attitudes. No matter what field they chose, their potency to embark on the fire of independence and reformation is applaudable in every sense. One such champion known for redefining the chapters of women's potential for emendatory work in the affiliate is Parul Tarang Bhargava. She is a charismatic leader and one of the most refined women entrepreneurs in the field of digital and performance marketing in the country.
Here you get to read about her promising entrepreneurial journey so far….
Parul Tarang Bhargava is the Co-Founder & CEO of vCommmison, one of the leading Global Affiliate Marketing network. As far as the entrepreneurial journey of Parul Bhargava is concerned in building vCommission, she hails from a middle-class family in Delhi. She is an ambitious and resilient businesswoman. Her urge is to always look for scope of growth and substantial opportunities to help businesses upscale their game. She further says that by traversing through different stages of life i.e. from being a daughter to a mother and then to a businesswoman, she has gained valuable experiences which have made her wiser, calculative, and mature.
Her educational and professional background
As far as her education is concerned, she has pursued B. Tech in Information Technology from IP University and started her professional career in 2007.
Talking about her professional expertise, she is having more than ten years of experience being an entrepreneur withholding diverse skill sets ranging from Digital Marketing to Performance Marketing and Sales. The key to Parul Bhargava's entrepreneurial success is that she always believes in being aspirational and is always ready to learn more to grow more in the world of Affiliate Marketing.
She is often invited to public forums to share her knowledge & experience in digital media like ASSOCHAM, AIMA, IAMAI, etc. She envisages interacting on various other platforms.
1)  A Crisp Audit of the Company and its Efficient Services and             achievements
Starting with a little introduction to the brand, the vCommission is a leading global affiliate marketing network. It came into existence with an exemplary vision to offer something distinct. Since its inception in 2008, the company has successfully carved its niche to make a valuable and pivotal presence in the entrepreneurial market. All these years of diligent efforts made the firm stand as an avant-garde member of the digital business system. The brand has now expanded its horizons across the globe including UK, UAE, India, and Singapore. They entered a diversity of prominent international markets and product categories. All this sums up to commission being the most elaborative affiliate network on a PAN India basis.
The astute services offered by the company at present are:
E-Commerce
Travel
Mobile
iGaming
Nutra
Hosting
Finance & Crpto
For delivering performance on Web & Mobile to worldwide advertisers through a growing network of 100K+ publishers,
Parul Tarang Bhargava has bagged many awards, some of the most popular ones are:
Jury for India Digital Awards 2019
Jury for India Affiliate Awards 2019
Jury for India Digital Awards 2020
Jury for India Digital Awards 2021
Brand of the Year 2021
2) Confronting Hurdles with Compliance and Unflinching Dedication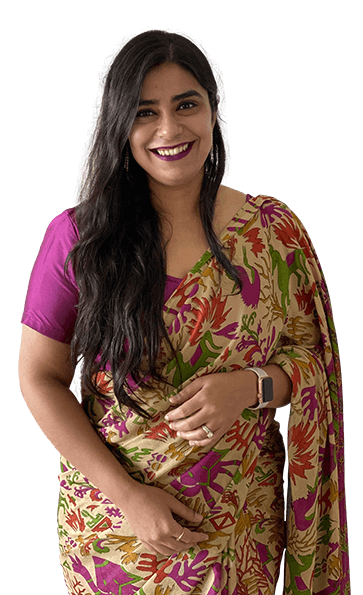 In the initial stages, businesses were not much aware of the significance of Affiliate marketing. The brand decided to revolutionize this ideology of seeing the affiliate programs through the lens of nationality. The accurate definition of the main challenge is to validate the unfavorable and negligent spirit of India's affiliate market.
This thought led to the slow and steady beginning of the brand. Within a decade, the brand has vigorously achieved gigantic numbers. They get connected with 100k+ affiliates, harboring 80 million in monthly traffic, 2.5 million conversions, and 2 billion-dollar worth of monthly GMV. These fantastic numbers showcase the persistence and efforts of the brand.
3) Company's Mainstream Model
The leading homegrown affiliate network company works as an intermediary between the publishers/affiliates and merchant affiliate programs. A leading digital space through first in innovation. Equipped with a team of experts who are known for having top-class user experience and in-depth industry knowledge.
They provide the pathway for website publishers to participate enthusiastically in affiliate marketing programs to showcase their products and services to drive quality traffic. It further allows the websites offering affiliate programs to perpetuate through a broader audience via promoting their programs to all the current publishers. At present, the domains that the company is dealing with are-
Global E-Commerce
Global Technology- Hosting, Antivirus VPN
Global I-Gaming/Real Money Gaming
D2C in India
The company brings on magnificent opportunities for continuous business growth. With its business strategies it ensures that its quality of deliverables adheres to the interest and contentment of the client always. Works with one vision that is to offer customized solutions to become a trendsetter for the industry in values, wisdom, and revolution, impacting the transformation of digitization
4) Targeting Colossal Clients
Parul Tarang says that vCommission Media Private Limited had dedicated its services to over 100+ clients from every corner of India and globally as well. The brand uses the best affiliate marketing strategies which have shown positive results in the affiliate marketing world. After the incessant years of hard work, the company has made remarkable collaborations with esteemed firms like-
Walmart
Alibaba
Amazon
Shopee
Agoda
Myntra
Qatar Airways
Make My Trip
Go Daddy
5) Upcoming Conspectus of Company's Objectives in 2022
For the year 2022, the brand now focusing on sponsoring events like India Affiliate Summit- India's first affiliate program. The company sees this as a great opportunity to experience being a part of such an unmatchable affiliate networking platform to showcase their work and abilities. Additionally, masterminds either public or private are working round-the-clock for bringing all the skilled professionals of the affiliate industry on a single pedestal and perpetuating their knowledge. So, it significantly influences the minds of budding affiliates along with the brands to know the ways to make continuous growth and get a better understanding of ways of leveraging the industry through affiliate marketing.
After the suppression of the pandemic crisis, the business of every sector is struggling hard to get back to an impressive track. It may prove to be a boom in the affiliate industry that will bounce back. The only way to accelerate the recovery is by putting in meticulous efforts and helping the economy for scaling better numbers using the best affiliate marketing programs.
6) Pumping the Minds of Employees with Serene Work Culture
The company makes sure that all its employees work with an efficacious management style that blends with the concoction of discipline and empathy. This the reasons company makes its employees learn to follow these nine principles for growing faster and stay dedicated to working every day-
Integrity
Win-Win
Synergize
Closure
Knowledge
K.I.S.S. (keep it Simple Silly)
Innovation
Celebration
Incorporating these ethics into the work culture of vCommission always leaves a victorious impression on the mind of their clients. The best part about the employees of vCommission is that it always works with the unshakeable will to prove their potential and put all the required efforts to become a brilliant leader and prosperous member of vCommission.
Overall, VCommission is equipped with a team that always keeps the right attitude, is willing to thrive for knowledge, follows conscientious processes, and are having the capability to synergize and bring innovative ideas out of the box.
To support the corporate working environment at the vCommission, the company frequently conducts accurate training programs to help the employees in gaining the right knowledge and inculcating required skills. These training programs work for employees as an optimistic opportunity for progress. It's not just for an employee but also the company. As aforesaid, training sessions are kept in a loop so that member performance can be evaluated to track any lacks.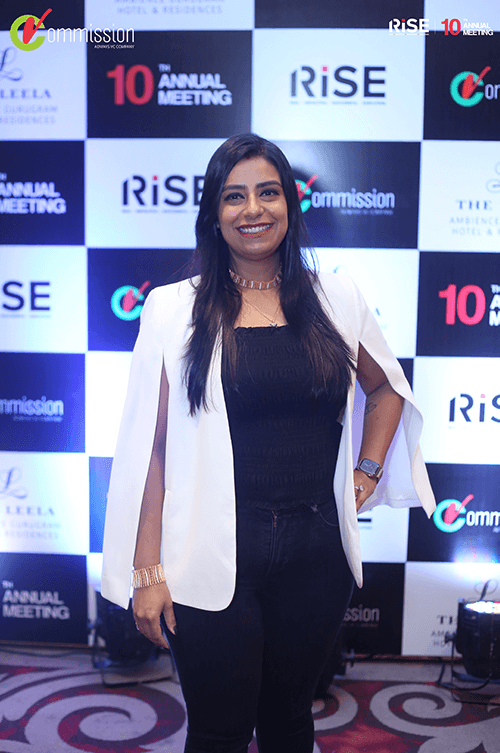 7) Embracing the Face of Shepreneurship in the Contemporary World
The role of women in every workplace has been owned and put into function by their businesses. Working women are creating heaps of opportunities for other women, providing them a broader acceptance and acknowledgment in the corporate world. This is exactly what some exceptional women like Parul Bhargava are doing, one of the most popular present-day female entrepreneurs, ruling and empowering businesses and sustaining the economy. Many Indian women have excellent entrepreneurial ambitions but due to some collective reasons, it becomes a tough place for them to succeed. To think on a positive note, women, along with men can strive to build a better future. Parul Bhargava has proved this and becomes an inspiration for all women.
8) Paramount Attainments of the Brand
Parul says that the achievements made by the company are more about steppingstones to symbolize success. In 2008, vCommission's foundation was laid with the foresight to achieve something aspirational and not just merely chase for numbers. The hunger to create milestones paid off in 2013 when the brand witnesses its merger with Adways which is regarded as a mentor in mobile marketing in the entire Asian continent. In 2015, the company made it to the list of top 50 Alexa rankings. In the next year, the company went ahead to invest in ten startups and by 2018, vCommission became a top-notch partner for global brands.
Taking the legacy of proficiency into the foreground, the company won the award for 'Best E-Commerce Company' in 2019 at the Indian Affiliate Awards. In today's times, the brand stands as India's pioneer global affiliate network. The credits for these milestones go to the hard work of their team members and their significant additions in shaping a value compulsive brand. Summing up their achievements, the brand has also been recognized as 'Brand of the Year 2021'. It also descended amongst the 'Top 30 Most Trusted Brands to Watch in 2021'. The company strives to holistically chase its goals, make correct decisions and execute its plans with integrity.
9) Determinants Contributing to Professional and Business Success of Women in India
Being a triumphant women entrepreneur herself, Parul Tarang gives credence to learning and implementing some major tips and tricks that have contributed to her journey of entrepreneurship.
First thing a woman entrepreneur needs to have is a clear vision amidst the haziness of uncertainties. A woman should always keep faith in her capabilities.
The next step is to have a sound understanding of their target audience.
The third golden rule is to maintain an overall consistency and trust the competency of their decisions
To evaluate the importance of struggles in the narratives of building something pre-eminent.
In this process, Parul has immensely inspired innumerable female entrepreneurs to pursue their dreams through her brand's accolades and recognitions.
10) Mapping Future Goals with Perseverance and Quixotic Convictions
The company always looks forward with full dedication and zeal to expanding its venture. To achieve this, it is pivotal for them to mix and match both analytical and creative thinking to arrive at a path-breaking solution. For a leading organization like this, It's not important how many numbers you have achieved, it is always about what's next to achieve! That's their supreme source of motivation to put forward the creamiest of the cream masterstrokes in every circumstance.
Talking more about their future goals, Parul says that the brand is now targeting to hit a one-billion-dollar revenue goal in 2022. Their vision is to become the indomitable leader of digital space and wear the hats of becoming a trendsetter for industry values, wisdom, and persuade affirmative percussions in transforming digitalization. The brand is cognizant of nurturing collaborations for setting substantial standards. The leaders from the different departments of the vCommission work in a streamlined system of communication within the teams and the departments as well.
11) A Note of Wisdom for Budding Entrepreneurs
To become successful in every move you make is not possible. Leaning back and forth from mistakes and bouncing back with improvement counts to be grandeur. Do not keep a never-back=down attitude. Always garner the valor and acknowledge that failures are part and parcel of everyone's journey.
The power to tactfully rise from the roots by fixing problems with professional strategies corrects everything in the end. So, use this synergy in every approach you make if you are aspiring entrepreneurs who dream of revolutionizing their field. Another important thing to keep in mind being a budding entrepreneur is keeping a flexible mindset.