PANACHE SOFTECH PVT. LTD: REINVENTING THE ESSENCE OF DIGITAL MARKETING AND IT SOLUTIONS WORLDWIDE
THE LEADER BEHIND AN ADMIRABLE COMPANY 2023
PANACHE SOFTECH PVT. LTD.
Who said that creating an online empire costs a fortune and takes oodles of time? Manifesting a wholesome solution for your mind-boggling problems related to Software, Mobile App development, and Web Designing is now true. Panache Softech Private Limited is a master in the science of creating the ultimate online marketing and advertising experiences driven by state-of-art ideas. Their professional expertise in the web solutions industry creates and delivers determined impacts on businesses of every scale. They are acknowledged to utilize interesting web tech and software novelties for well-thought marketing strategies. What started as a small team with only a handful of clients has now grown into a legacy.
Mr. Manish Chauhan- CEO and Mr. Durgesh Mishra- Director at Panache Softech Private Limited joined in for an elaborate conversation with our team. The duo unveiled knowledgeable insights about entrepreneurship and shared numerous facts about their brand's journey so far. The inspiring zeal of both dignitaries immaculately influenced us and made us feature Panache Softech's story on our platform. We are keen to spill all the good things in this fascinating read for our readers. So, let's dig in to know more about the company!
A Glance at the Company
Panache Softech Pvt Ltd being different from many bootstrapped companies was brought into existence for educating everyone. Embracing the potential of online marketing by incorporating it in businesses from all aspects, the landscape of marketing has been changed by the company. Established in 2013, their inception story churns out from the goodwill of their foundation fundamental- enabling the right marketing solution for everyone. Both the founders were college newbies and were struggling respectively. However, their thoughts were in the same boat, and both connected through it. After 10 years, Panache Softech Pvt Ltd has become a colossal legacy of their leadership. The company offers n-types of solutions in the Creative and Technical Web solutions field. These include-
Web Designing & Development
Digital Marketing
Web Hosting
SEO services
Software Development
Dynamic Website Development
Mobile Apps Development
Training
Consulting
Content Writing
Whether it is about creating an avant-garde online marketing solution or establishing a robust online presence for your business, every search stops at Panache Softech. Their team of professional designers and developers is committed to providing their clients with top-notch company websites and applications. The vibe is innovative here and ideas are curated as per the requirements of the clients without compromising on quality.
Panache Softech has also added two sister companies to its portfolio: DigitalAka and HikeMyTraffic. These companies have their specialized teams and serve a distinct genre of clients respectively. With these diversifications, the company is now able to serve every stratum of business.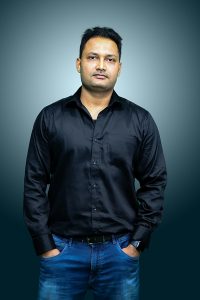 Brains Behind the company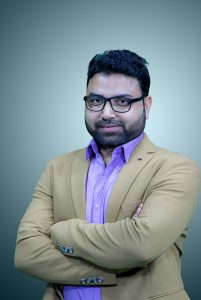 As the CEO of Panache Softech, Mr. Manish Chauhan is responsible for guiding the company in this competitive world of technology. Mr. Chauhan has poured his pioneer expertise into the company's success since its founding. With his extensive industry experience and strategic vision, Mr. Chauhan leads the company in strategy development, setting ambitious goals and objectives for the company.
Being the Director of Panache Softech, Mr. Durgesh Mishra has played an imperative role in all crucial decisions related to the operation of the company. Some of his specific responsibilities include setting goals, developing business plans, managing resources, overseeing the work of other departments, and communicating with vendors, employees, and customers.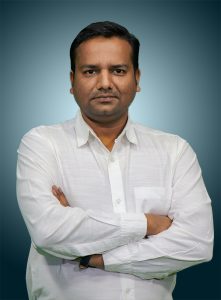 Last but not the least, we have Mr. Faizan Ahmad, CTO of Panache Softech who is a seasoned technocrat and has mentored the development of numerous groundbreaking products. His technical expertise and problem-solving strategies are awe-inspiring and have been pivotal in driving the company's growth.
The Differentiators
The tech helmed by the team is user-friendly and simple to operate. Their array of creative ideas performs with excellence and work quality speaks for itself! The employees working at Panache Softech have worked and gained experience through hundreds of projects and provided 100% clientele satisfaction with their work. The strength lies at the core of integrity and is driven by
Result-oriented project completion
Implementing a broad genre of resources
Intricate Monitoring
Maintaining control through smooth communication
Deep Understanding of Existing Techniques
Over the course of these 10 years, Panache Softech Pvt. Ltd has shown the world its zappy potential by making an admirable impact in the era of digital marketing for businesses. Leading the edge with their innovative solutions and commitment to client satisfaction, they have established themselves as what they are today. One of the prominent factors that have contributed to the company's success is its focus on innovation. The zeal to consistently introduce avant-garde technologies and strategies for better customer experiences is unmatchable.
The Clientele
Irrespective of the business and its niche, Panache Softech Pvt Ltd offers a calmly composed path that ignites that fire of growth. Today their sister company, HikeMyTraffic proudly serves more than 500 clients across four different continents of the globe. Panache Softech is serving in countries like Germany, Canada, the USA, and India amongst others.
In addition to their approach to perfection, the team had also earned a reputation for delivering exceptional client satisfaction. The team goes the extra mile to understand their client's needs and provide personalized solutions that help businesses move toward their ambition. The company is well-positioned to continue fabricating a dedicated impact in the world of digital marketing in the coming years as well.
Challenging the Challenges
Every CEO or business leader has a different vagabond of struggles, isn't it? CEOs showcase their endurance during the toughest times. The ambition of the team is not just to play with the monetary numbers but to create a difference in people's lives through their actions. The entrepreneurial world is unfolding its horizons and is becoming exciting for the new blood to bring modernistic ideas and creative perspectives. Many CEOs have taken up the scary road of starting their business from scratch. There is no doubt that this type of entrepreneurialism has brought significant growth to the country's economic standards in recent years.
Many times it can be exciting enough for CEOs to think of themselves as experts in every domain of the business, but this is not the case oftentimes. Entrepreneurship demands an edge of creativity, audacity, and a passion-driven approach which CEOs may need to be better equipped to handle. In absence of these values, poor decision-making hampers the growth numbers for the brand. Many CEOs give up their dreams because of many unsolicited stereotypes. They end up imagining an image of those obstacles on a broad canvas and become discouraged with time. However, these stereotypes must not judge a leader's potential because these can be surpassed with determination. Knowing that others may doubt your abilities should motivate CEOs to continue thriving for their passion.
Work Culture and Fundamentals
Their work culture is driven by knowledge. Research and Development form the backbone of their services as it is essential for breaking the monotony and continuing inventing by leaps and bounds. Taking employee contentment into consideration, the company believes that an organization is nothing without a deep-rooted structure or order. One can only achieve that order by keeping the people working around you motivated and content. Appreciation and rewards are nothing different but recognition is. The moment you recognize someone with the right rewards; the results of excellence are par imagination.
Boasting Benchmarks
The motive has always been to ensure that everyone who's associated with the company enjoys a profitable space. To carry forward this industry experience with the next generation of professionals, the foundation of PIMS was laid.
PIMS (Professional Institute of Marketing and Strategy) leverages the power of education and training to revolutionize the world of digital marketing. PIMS made a strategic move in 2019 by adding their Co-Founder Mr. Pranav Jha to their team. Mr. Pranav Jha carries the treasure of knowledge and experience and his appointment is a testament to PIMS's dedication to furnishing the quality of their services. More than 5000 students/professionals have been mentored by the team in the field of digital marketing. They have also conducted 50+ informative seminars in various educational institutions across India. The team comprises highly qualified and experienced professionals/instructors who are dedicated 24/7 to providing indomitable education and support to the students. PIMS is a true torch-bearer in shaping the future of digital marketing in India.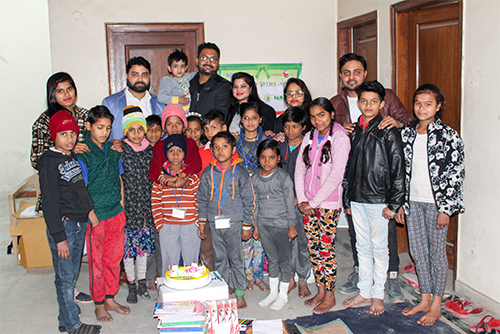 Germinating a Hope for Empowerment
Moreover, we would also like to mention that Panache Softech's CSR team is responsible for taking the initiative of providing food and clothes to needy ones as a token of warmth towards humanity. As a credible company, the belief is to give back to the community and curate a promising future for the people. Through this initiative of distributing necessities, the company can provide pivotal assistance to the ones who are struggling in their lives. Indeed it is a humbling reminder of the power of joining hands and creating hope for many. The entire team looks forward to continuing these noble efforts.
Bringing New Prospectus into Limelight
The company's future prospectus is to step up its game in the European market and add more IT services/products to its portfolio for solving complex, real-world issues. In the next 5 years, their Ed-tech company PIMS has the sparkling ambition to continue expanding their reach and educate 25000+ students about the same. Surely, this will further strengthen their position as a leader in the field.
The vision for the next 10 years is to further advance in the digital marketing, automation, and IT industry. All of these endeavors are inspired by aligning with the prevailing technologies and innovations. To achieve these plans, the team manifests to make conscious efforts in team training and development. This includes staying abreast of the trends and developing new techniques to help their clients succeed. The company also targets to participate in the growth of global digital marketing, IT, and automation because they know what an immaculate aura these fields have around the world. Wrapping this on a heartwarming note, Panache Softech is also dedicated to witnessing the reality of a hunger-free world. They believe that everyone must have the comfort of having nutritious food.
Parting Words for the Readers
A message of hope goes out to all the Prime Insights readers on the behalf of the entire team of Panache Softech Pvt Ltd. Patience, Persistence and Honesty are the doors to success. Today's advancements are a testimonial that our lives are on the right track and a positive change is coming our way. We must continue working together as a community and embrace new technologies to make rapid and strong milestones of progress in every field. Even if you have been repeatedly told that you cannot do something, remember that there are people who will always guide you along the way. With determination, we can overcome any obstacle and bring our world one step closer to being a better place for all. Do remember your dreams because they will still come true!