Mrinal Kumar: Dynamic CEO Driving Positive Change In Indian Education Industry
According to recent reports by the Centre for Monitoring Indian Economy (CMIE), unemployment in India is at a record high. Every year, around 15 million people enter the workforce, but only 2% are trained and certified. Training, counselling, certification and providing them with jobs that match their skills is a herculean task. Considering the scale and reach, a revolutionary model is required.
Mrinal Kumar, Founder & CEO of Navriti Technologies, is one business visionary who has been addressing this problem by harnessing educational technology to empower the youth.
Let's take a deeper look at his company, offerings, entrepreneurial journey, and more.
Overview of the company
Bangalore based Navriti Technologies Pvt. Ltd. is one of the leading skill assessment companies in India. It offers technology solutions for learning and assessments that help provide knowledge and skills for academic and employability outcomes.
The company's vision is to build the world's largest Skill Registry of certified individuals. This will provide the youth with a platform for showcasing skills universally and trade skills against managed tasks or services through a B2B marketplace, creating livelihoods for millions and in turn, contributing towards the global economy.
To achieve this vision, Navriti has partnered with 1000+ subject matter & sector experts and successfully delivered 1,300,000+ assessments for 300+ job roles across 500+ districts in 29 states & UTs. Today, the company has already assessed, certified and pooled in more than 1.2 million Indians in many sectors, including Leather, Textile, Electronics, Construction, Security, Beauty, Telecom, Retail, BFSI & IT.
Inception story & offerings
Navriti was founded in 2012 by Mrinal Kumar and Mahesh Tekumpurathu, both of whom hail from the same college – NIT Trichy. They discovered their mutual passion – using technology to uplift the education system – via their collaboration with the college's Alumni association. Mrinal's passion arises from his personal experience.
Despite gaining an all-India rank that secured him a seat at the prestigious institute, he struggled academically in Chemical Engineering. "Instead, my extra-curricular achievements brought me joy and satisfaction, and outweighed my poor academic performance", he says. It was a big problem statement that later led to the start-up of Navriti.
On a broader note, Mr Kumar has found a similar mismatch of demand and supply in the employment space, particularly for India's rural workforce. In urban regions, there is no shortage of white-collared job opportunities with good wages. But digital divide, economic inequalities, and geographic barriers hamper rural citizens from earning a sustainable income. This is where Navriti's solutions become relevant with its various labour information aggregators helping bridge the demand and supply.
Navriti, having partnered with 22 Sector Skills Councils, NSDC & Directorate General of Training under MSDE (GoI) as well as various State Skill Missions, has rolled out various EdTech products to aggregate skills across the sectors such as Certiplate, CareerMap, KaushalMitra and Pramaan while a couple of more products (SkillAhead and Learnplate) are still in pipeline to be released over the next 12-15 months.
Key services offered by Navriti are:
Catering to a wide clientele
In just nine years, Navriti has satisfied umpteen clients across the entire gamut of the education industry, including:
K-12 schools
Colleges and universities
Coaching institutions
Vocational training institutes
NGOs
Government agencies
Corporate partners
Its client list would be incomplete without mentioning BHEL, TISS, CII, NIELIT, SSCs & DGT (in Government space under MSDE), Sharda University, Vidya Mandir Classes, Salaam Bombay and LabourNet.
Keeping pace with changing market trends
Six core values guide the brand in every initiative – customer delight, integrity, ownership, accountability, honour & respect for self & the company and faith in "together we succeed". Mrinal Kumar has ensured every facet of Navriti inculcates these values in all its activities.
Additionally, the business leader believes innovation is the key to staying ahead of technological curves and market trends. Navriti has a separate Product Division that works on cutting-edge technologies to build disruptive solutions. The company has a well-defined product roadmap for the next three years, and its R&D & Operations team work cohesively to ensure timely release as per market demands. Such a strategic approach ensures the commercial success of the innovation, which is an equally important performance metric.
Ensuring employee satisfaction
Mrinal Kumar has established an informal work culture that promotes zero biases, mutual respect and continuous learning. Navriti's appraisal process accelerates employees' financial and career growth by assessing their performance, identifying skills & areas of interest, and training them accordingly. This environment has kept morale high and helped tide through the current pandemic; despite many constraints, the businessman ensured zero losses in jobs or wages due to pandemic.
Accomplishments & altruism
Mrinal Kumar believes business leaders can contribute greatly to the economy by creating skill-based jobs that generate livelihoods. In the past, he has supported various social empowerment initiatives. Navriti itself runs an internship program where college students from Tier 2 & Tier 3 cities receive early industry exposure. The program has garnered positive response from interns and colleges alike.
From a business perspective, Mrinal Kumar's sharp acumen has augmented Navriti's growth, for which the CEO has earned numerous media mentions and accolades. His brand has been profitable right from its second year of operation. For the first eight years, he followed a rather traditional approach, focusing on unit economics. Since the past year and a half, the focus has shifted towards scaling up operations aggressively, yet retaining its focus on unit economics.
So far, this approach has helped the CEO build an organization with a long-term sustainable future while retaining its employees' faith in the company & the core values. Says Mrinal, "Keeping attrition low during the pandemic was a huge challenge. Yet even today, more than 90% of my work family has been with me for more than four years."
An inspiring message for young entrepreneurs
Mr Kumar advises aspiring entrepreneurs to evaluate their decision thoroughly before diving into entrepreneurship. Taking calculated risks, having positive role models, setting high aspirations, not hesitating in asking for help and learning from failures is the key to a bright future, he adds.
Plans for the future
Over the next decade, Mrinal intends to create a talent pool of 100 million certified individuals ready to serve organizations of all types and contribute to the global economy.
Navriti is poised to be the technology leader in the EdTech space generating livelihoods for the millions across the world and is in line to be a ₹100+ crores company by 2024-25. Mrinal is confident it will be one of the largest EdTech companies in the World and enhance the livelihoods of 20+ million individuals – all within the next five years.
But above all, this techpreneur looks forward to the day he fulfils his vision of creating the world's largest Skill Registry.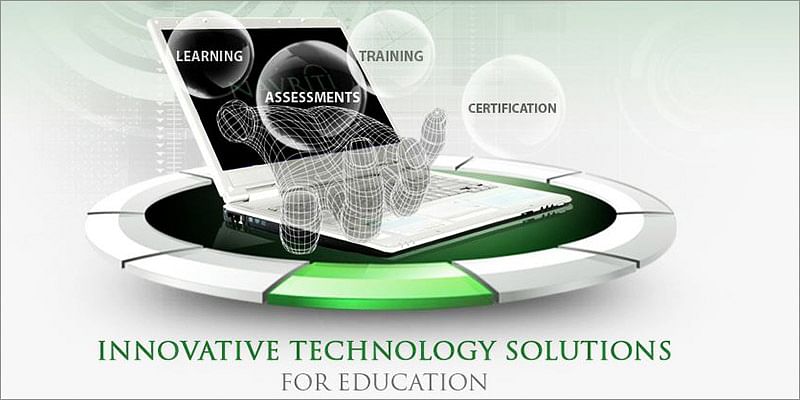 https://navriti.com/