The software development industry has seen some significant developments in the past few years. The advent of several
breakthrough technologies, many of which have multipurpose applications, has caused the industry to become a mainstay for numerous digital businesses. This trend is glaringly evident in software development start-up, which is experiencing an unprecedented demand for their services
Netleaf Software is one such Software Development Start-up that has experienced exponential growth since its inception in 2017. A vision of Mr. Ratnesh Kumar Sharma, Be & be recognized as the most competent in next-generation of digital services and consulting Company of 21st century.
Inception Story of Netleaf Software
Mr. Ratnesh got the inspiration to start a holistic software development firm when he was working in the BFSI industry. He noticed that many upcoming companies had neither the resources nor the information, how to digitize their business. There was a dire need for a value-added service that could help them navigate through the nitty-gritty of the process.
Given this pressing demand, Mr. Ratnesh, in coalition with Shilka Saxena and Deepa Vishwakarma founded Netleaf Software in March 2017. The trio was widely known as "The Three Musketeers" among entrepreneurial circles.
Core Values of Netleaf Software
Netleaf Software has always been a values-driven organization. These core values (Integrity, Responsibility, and Excellence) continue to direct the growth and leverage gave Netleaf a head start in the world's competitive start-up market. In our journey of over 3 years, we have catalyzed some of the major changes that have led to fasted growing start-up as the valuable destination for software services.
Products and Services Offered by Netleaf Software
Netleaf Software provides a wide range of information technology-related products and services including application development, technology outsourcing, consulting, enterprise software, hardware sizing, payment processing, software management, and technology services from different sectors such as finance, education, and Healthcare. Some of the important work-related platforms used in Netleaf Software are:
1. Services
Technology Consulting
Under technology consulting, our activity focuses on advising organizations on how best to use IT in achieving their business objectives.
Customized Application Development (Mobile and Web)
Business process automation, Automated invoicing, Company-facing / Customer-facing web portals, E-commerce software solutions.
Enterprise Database Solution
Solutions that allow organizations to collect data of any type, source, and structure we support Open source platform like Mongo DB and PostgreSQL, MySQL, CASANDRA
Application Modernization
Unlock the Full Value of Cloud with Application Modernisation
Cloud services
Cloud Setup, Optimisation, Migrations, Cloud monitoring and maintenance
Digital Marketing services
Digital Marketing Strategy, SEO, SMO SEM, PPC, App Marketing, Brand Management
2. Products
CRM- (Banking & Financial Services)
Complete lending platform solution, lead Mgt., Collection, Disbursal, and
Account Mgt.
ERP- Recruitment & Logistics
From warehouse management to warehouse automation, transportation
management and all the way to shipping logistics and contract management
HRM- Resource Mgt.
HRM is an open-source HR software that offers a wealth of modules to suit the
needs of your business. Our HR Software widely-used HR management system
is feature-rich, intuitive, and provides an essential HR management platform
and access to a broad community of users
LMS-E-learning
A learning management system is a software application for the administration,
documentation, tracking, reporting, automation, and delivery of educational
courses, training programs, or learning and development programs
Miss Deepa Emphasis on R&D Initiatives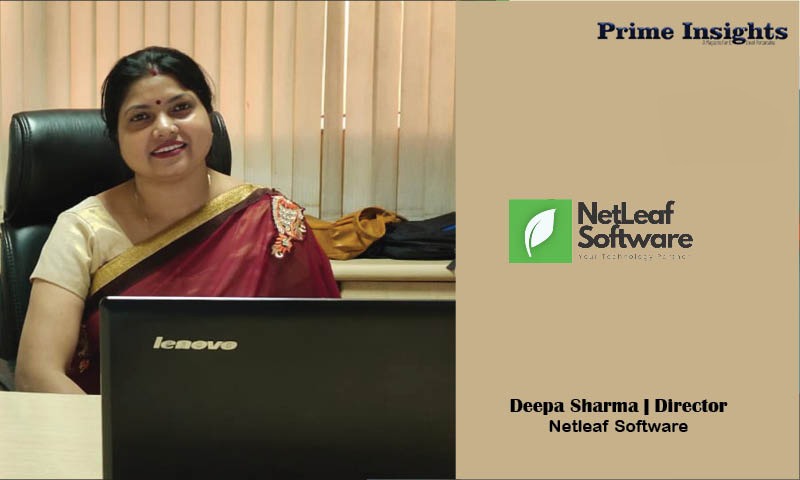 Being an indefatigable proponent of tech advancement, Miss Deepa gives great importance to R&D Initiatives. Each product/service offered by his brand is backed by extensive R&D. A group of experienced
professionals work towards the development and augmentation of our products and services.
CTO Ankit Sharma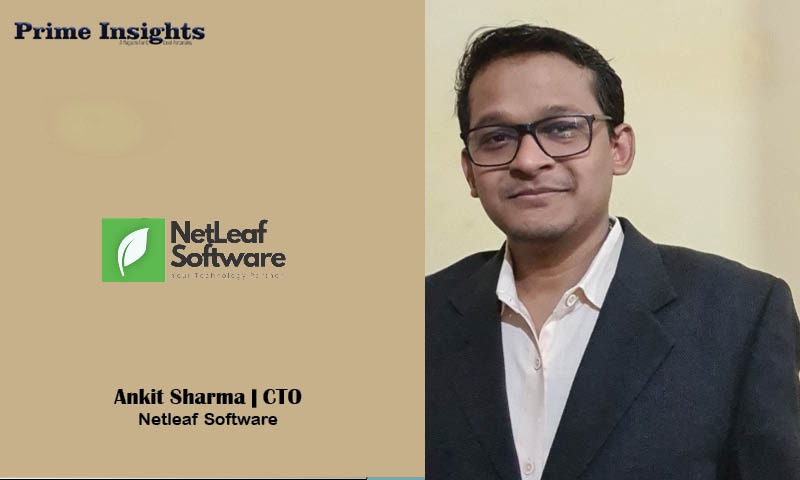 At Netleaf Software, Ankit Sharma is responsible for driving the technology strategy and cohesively integrating it with NETLEAF SOFTWARE's business strategy, simultaneously identifying new opportunities, managing the R&D department, and monitoring technological and social trends. He is also focusing on building the team and strengthening midlevel leadership.
Mr. Ratnesh's Plans for Future
Currently, there are two ambitious projects that Mr. Ratnesh is planning to fructify in 2021. The first one is NetFinCorp which is an online lending platform where people get/lend loans in a paperless, contactless manner. NetFinCorp is bound to be launched by the end of this January.

The second project, rentpe.com is an online rental company. It aims to offer easy access to a smarter & better lifestyle. Rentpe services let you rent lifestyle essentials like furniture, appliances and more, at affordable prices, and in another manner, the consumer can also put their unused household items over Rentpe. The project is expected to be launched in the next few weeks.

Seeking Work-Life Balance? Not a Realistic Goal According to Mr. Ratnesh!
Unlike most entrepreneurs who preach the importance of work-life balance, Mr. Ratnesh believes one has to sacrifice either of the two depending on their priorities. He believes that one has to 'pay the price' for success; oftentimes, that price is one's personal life. For the next few decades, he has solely dedicated himself to achieving his professional goals. He won't bother with other activities until he has fulfilled himself on this front.
A Message for the Readers of Prime Insights Magazine
Being an advocate for holistic personal growth, Mr. Ratnesh warns younger entrepreneurs to refrain from hiring money-hungry 'eager beavers in their organization. He says, "Generally speaking, there are two kinds of professionals in the corporate world. One is the kind that chases monetary goals. The other seeks the development of skills and qualities. Always, hire the latter. You'll do great for the long-term growth of your brand.