MR. AADITYA DEWAN: THE EPITOME OF LAUDABLE LEADERSHIP IN THE ARENA OF CREATIVE SERVICES
The Leader Behind An Admirable Company 2022
Madhouse Media is a visionary platform that combines distinctive thinking, creative ideas, and production expertise to solve business problems. The supreme vision of the company is derived from the mantra- BE MAD. BE RAD. BE HUMAN. The company holds major expertise in the following three segments namely- Creative, Digital Marketing, and Photography. Their dedicated services have transformed businesses with merit.
Prime Insights team had an opportunity to interact with the eminent entrepreneur Mr. Aaditya Dewan- Founder and Creative Director of Madhouse Media. His entrepreneurial leadership has already left a prolific impact on the lives of people. We are certain that this article will inspire the coming generations tremendously. We will touch upon the instances from Mr. Dewan's entrepreneurial journey and learn many valuable lessons. Without any further ado, let us dig into Madhouse Media's journey and the legacy it has created behind.
Prime Insights:
Please throw some light on the inception story of your company.
Mr. Aaditya Dewan: Madhouse Media sailed out its journey in the creative segment. You see, I began working at a very young age. I was 17 years old when I started my own company back in college. Afterward, I went to Mumbai to explore more about the creative field. Then after COVID hit us in 2020, I returned to Delhi. All these years of working made me realize that there is a wide gap between brands and efficient marketing services. I perceived that many business firms had to run behind different companies for different marketing services. There was no such platform that covered all varieties of creative services and handled the hassles of billing to different companies. From there, a golden opportunity was unveiled and the company's foundation was laid. I decided to build a platform that covered all sorts of innovative services without any hassle of reaching out to numerous people. The name was suggested by my dear father and that instantly captivated my brain. Well, creativeness is indeed carved out of madness for passion.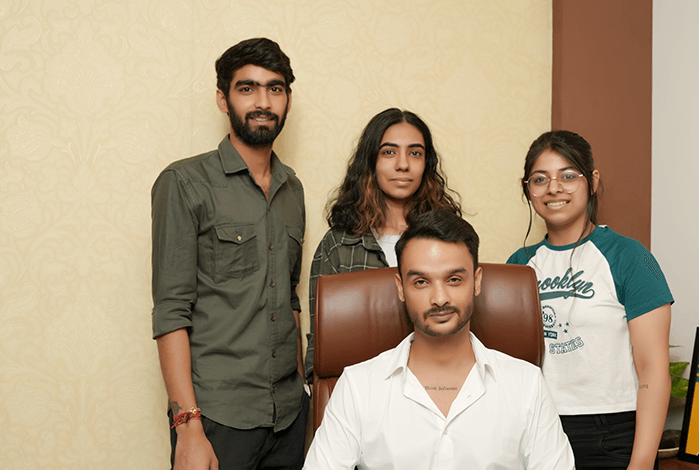 In the Creative segment, we offer services like-
• Brand Strategy
• Animation
• Creative Content
• Content Production
• Fiction and Non-Fiction Content Production
• Meta-Verse
• VR (Virtual Reality) and AR (Augmented Reality)
• Animation
Next in the Digital segment, we offer services like-
• Performance Marketing
• Social Media Marketing
• Website Design
• Website Development
• SEM
• SEO
Lastly, in the Photography segment, we offer services like-
• Fashion Photography
• Food Photography
• Corporate Events
• Product Photography
Prime Insights:
How have you maintained the bridge between the personal and professional spheres of your life?
Mr. Aaditya Dewan: To be true, maintaining a proficient balance between professional and personal lives has become a laborious task in today's corporate ecosystem. Many times one has to sacrifice one for the other. But with that being said, I ensure that I start my mornings early, and give quality time to my mind and body. Irrespective of my tiredness, I always have dinner with my parents and share healthy conversations with them. Having such balance is necessary otherwise one cannot function smoothly in either of them.
Prime Insights:
Being a CEO, how is your story of struggle different from others?
Mr. Aaditya Dewan: A gilt-edge quality of a CEO is to transform the mindset towards facing the challenges. The struggles are the part-and-parcel of any journey and one should be bodacious enough to see the brighter side of them. In the whole process of constructing your business models, you will always encounter many topsy-turvy situations. I have always seen my difficulties as a 'journey' and not 'struggles'.
Remind yourself to go with the flow and face things the way they are. Moreover, our country is witnessing a gigantic rise in the startup culture. In such a scenario, competition is also rising much more than anticipated. Once we change this mindset, all leaders and CEOs can revolutionize the whole landscape.
Prime Insights:
Would you please tell us about the associates of the Madhouse Media team?
Mr. Aaditya Dewan: Our team is the perfect concoction of youth and experience. Our ideologies are streamlined in the right direction making the decision-making processes quicker than ever before. So I would like to introduce the virtuous and incredible team members of Madhouse media whose efforts have made it possible for us to meet the ever-growing pace of development.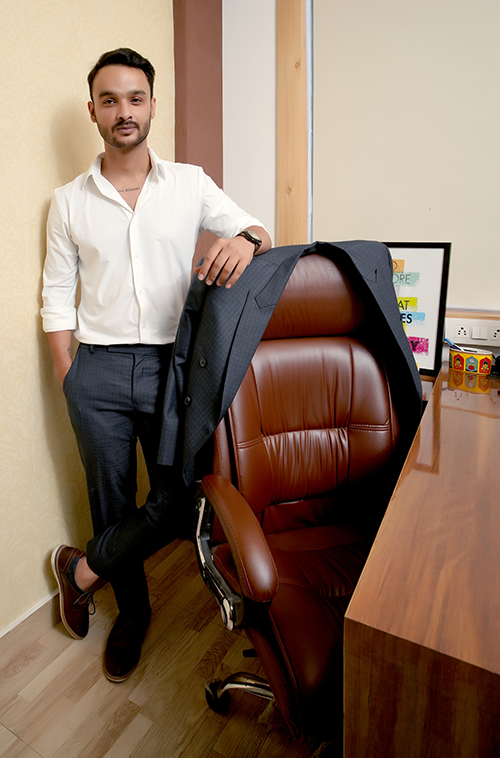 Ms. Priyangi Singh- Social Media Manager
Mr. Rahul Bharti- Graphic Designer/Editor
Ms. Kriti Ahuja- Social Media Assistant
Mr. Aman Nirmal- Post Production Head
Mr. Timir Roychoudhury- Creative Producer
Mr. Arindam- Roy- Senior Creative Director
Prime Insights:
What kind of clients do you cater to?
Mr. Aaditya Dewan: Talking about our services, we are the players in B2C, D2C, and B2B domains. We have worked with many brands from all domains. Our recent collaboration was with Casio India and then other projects with NBA India, and Cello.
Prime Insights:
How do you align with the wavering market trends?
Mr. Aaditya Dewan: We are working in a market that changes every day, especially in this social media-savvy world. Consider Instagram, there is always something new trending with every passing moment. The algorithm to maintain the pace with changing market trends is to identify the trends that will work for our clients and their businesses. If you will blindly follow everything then you're doing all the formulaic things, nothing distinctive! We at Madhouse Media think out of the box and give priority to identifying a trend that works for our business and clients. Don't forget to add your unique tinge while executing your plans!
Prime Insights:
What is your take on the essentiality of Research and Development for the growth of the company?
Mr. Aaditya Dewan: R&D is the quintessential driving energy in accelerating the success trajectory of any business. Not only does it helps us to intricately comprehend the business, but also helps us to lay out the plans for achieving short and long-term goals. Without R&D, there is no charm in getting things done!
Prime Insights:
How do you guarantee employee serenity in your company's work environment?
Mr. Aaditya Dewan: If a firm has an excellently motivated team then the pedestal of success is halfway conquered. To ensure that our employees feel motivated, I believe in giving them the creative space to experiment with ideas. Every employee needs the freedom to express and work with their thought process. Being a CEO or a founder if you're constantly nagging about their way of working, then employee productivity nullifies. Every leader must generously trust the gut feelings and driving power of their employees. If your employees are showing certainty in an idea then you should always work with them to implement the way they've planned things.
Prime Insights: Who is your ultimate source of motivation? What would you like to convey to people who look up to you for

inspiration?
Mr. Aaditya Dewan: As a young entrepreneur the only person I get inspired by is the honorary leader of all time, Sir Ratan Tata because there is no one like him. His life has guided us to become proficient leaders of the contemporary corporate world. My life will be immensely fruitful if I can become even half as good as Ratan Tata sir. For all those folks who look up to me, I would like to convey that, don't just admire the achievements I made. Learn from my instances of failures too.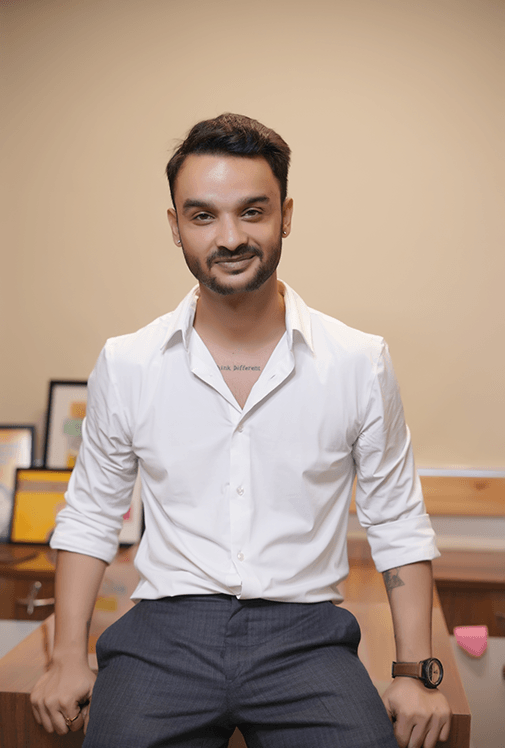 Prime Insights:

What are your thoughts on CEO participation in the entrepreneurial world? Is there an "okay attitude" about competition amongst CEOs?
Mr. Aaditya Dewan: Without an exemplary CEO, any business won't be able to showcase its true potential. The vision of a CEO gets converted into a business idea and for a great business, the aforesaid becomes a compulsion. Greatest ideas can't be converted into lucrative feathers if we don't have the right leader to implement them. Moreover, sometimes it is acceptable to have an "okay attitude" toward some things. The reason behind this is that if we start to care too much about our competition then we won't be able to focus on our strengths. But when it comes to your business problems then this attitude won't contribute to our company's growth.
Prime Insights:

What message would you like to give to those CEOs

who give up on their dreams?
Mr. Aaditya Dewan: We all come across some situations where our confidence gets influenced by some stereotypes. In those situations, we start to question our strengths. So the pivotal trait of an ardent CEO is to have unshakeable faith in your abilities. If you keep your confidence and faith intact in your ideas, then no matter what stereotypes come your way, you will continue to prosper and outshine. Implement things and don't let the unsolicited opinions affect you. Remember that these people, who criticize you today, will praise every bit of your journey some day or the other. So keep working hard towards your dream.
Prime Insights:
What are your goals aligned for the future?
Mr. Aaditya Dewan: Our Company is planning a lot many interesting things for the future. This year we have introduced digital marketing and performance marketing in business services. By the end of this year, Madhouse is bucking up its belts to venture into the Metaverse and AR-VR segment. We plan to garner more and more technology-related services. Technology has become an indispensable part of any business irrespective of the sector. We are thriving to escalate the madness to whole another level and shake hands with numerous clients in the future.
Prime Insights:

How is your company giving back to society?
Mr. Aaditya Dewan: As I have mentioned above, I look up to the dignitary entrepreneur Sir Ratan Tata and the amount of noble work he is doing for the country is par excellence. At Madhouse we have always adopted measures to be cautious towards society, animals, and the environment. It is rightly said that- "Charity begins at home", so we do whatever we are capable of to perpetuate a hope for a sustainable future.
Prime Insights:
Please share some words of guidance for our Prime Insights Readers.
Mr. Aaditya Dewan: For all the promising entrepreneurs and readers reading this, I would like to say that if you're someone who is planning to start their own business then start now! If you're waiting for the right time to ring the bells, then my friend you're under a false shadow. There is no such thing called "right time" unless and until you're not articulating your consistent efforts. So carry the aura to do something extraordinary and keep working hard towards your goal. No force of the universe can stop you from achieving what you desire!