Lixo Healthcare Equipment Pvt. Ltd.: India's No. 1 Massage Chair Brand That's Spurring Innovation
Amid the current pandemic, the market is in dire need of innovative and unprecedented technologies. The industrial upheaval caused by COVID-19 has ushered new demands for each niche, regardless of its size or nature. Many enterprises are now pressed to find solutions that're both innovative as well as considerate of the wellbeing of customers.
The healthcare niche, specifically, is one area where this demand is most palpable during these times. The companies therein are spurred to find new ways to not only offer value, but also transform the customer experience as a whole.
Leading the way with healthcare innovations, Lixo Healthcare Equipment Pvt. Ltd is a company that's fostering customer wellbeing by promoting and designing novel products. As India's No. 1 Massage Chair Brand, Lixo has consistently served the wellbeing needs of customers during the pandemic.
While most companies are only worried about their profits and losses, Lixo is setting an example by specially focusing on the quality of customer experience. Its premium massage chairs are designed with a powerful motto:
"To relieve the pent-up stresses of common man, one muscle at a time. "
Lixo's impeccable market performance, along with its zest to promote holistic well-being has placed it among our list of 'Most Promising companies of 2021'. We'll be unravelling various elements of its success story here, such as its Inception idea, initial struggles, as well as its future vision.
The Seed for The Company
Behind every entrepreneur is a remarkable business story; why it was started – Perhaps, it was to remedy a problem that the founder was experiencing. Maybe it was to fill a void in the market or to address a pressing social issue.
The inception story of Lixo Healthcare, too, is the result of a strong purpose. The Founder & MD of the company, Mr. Joseph, didn't come from a family business background. He was a member of the middle class, but nonetheless, had a visionary spirit since childhood. Instead of becoming an employee, he chose to embark upon the entrepreneurial journey. During this period, he met a lot of other entrepreneurs and gained invaluable insights from them. He also travelled many nations and understood their people and markets thoroughly.
Joseph's zest for entrepreneurship is what spurred him to start his own business. He says that this reason is deeply personal for each individual; depends on what's important to you and motivates you. He also shares how he was inspired by some successful people in his life. Above all, he has a strong desire to succeed for a cause greater than himself; this is the most essential component that keeps him going when times are tough.
Rising Through Initial Challenges
Like any other successful entrepreneur, Joseph too had to face his fair share of hardships in the initial days of the company. He faced a variety of challenges in its first few years of operation in aspects like brand awareness, logo, products, website, and marketing campaigns. The company's product, too, is extremely luxurious. This makes it impossible to assess the market, and it is also quite volatile. Some of these challenges, according to Joseph, were more difficult to overcome than others. That being said, he feels that most business problems are actually resolvable. Many times, all you have to do is step back, assess your pain points, reconsider your strategy, and succeed it.
Thanks to his intelligent strategies and solutions, Joseph has managed to rise above challenges and establish his brand as an unequivocal pioneer in luxury-healthcare. A great part of his success can be attributed to his ingenious products, which have ushered new paradigms in the industry.
A Stellar Range of Products
Lixo Healthcare specializes in a host of massage chairs designed to relieve body aches and rejuvenate the being. It focuses on marrying well-being with the highest degree of luxury, so that customers get the most enriched massaging experience.
Here are some of Lixo's most popular products:
Each of Lixo's massage chair is carefully crafted to meet the unique needs of each customer. Its state-of-the-art technology ensures optimum comfort and durability at all times. Furthermore, the brand's massage chairs come with the highest warranty in the industry. It is ranked as India's No. 1 in terms of service quality.
Winning Customers Through Superior Services
There's a strong reason as to why Lixo Healthcare is a market leader in its niche; its product itself is very unique. Its massage chairs offer a host of unique features:
Space – Capsule design.
Artificial Intelligence.
Dual-core Technology.
Anti-pinch technology.
Agile Reverse Technology.
Top-Notch Quality, Durability, and Warranty.
Unparalleled Service & Customer Relationship.
Some integral aspects of Lixo's customer service include respecting clients' time, maintaining a cheerful demeanor, and giving informed and accessible resources. First and foremost, it seeks to comprehend the customer's requirements by asking questions like:
What exactly do they require, and what is the best way to fulfill it?
What quick solutions are required to carry out the action?
Is it possible to exchange the product for their convince or only service?
What is the simplest method of satisfying or resolving the problem?
In addition to the aforesaid, Lixo Healthcare also strives fostering maximal trust of customers through its services. This is the mainspring of the company's brand credo.
Trust: A Foremost Priority of The Company
According to Joseph, Customer Trust is a brand differentiator that can make or break a firm in an environment, where customer demands are rising constantly and competition is strong. He points to the current Facebook or Australian bank scandals to show what he's talking about. Even some of the most well-known automobile manufacturers obtain vehicles from customers in order to retain their brands.
He further elaborates that most businesses understand how integral consumer trust is for longevity; It may not only build or destroy a firm, but also ensure that they survive a future difficulty. "Today's customers are overwhelmed with options; therefore, brand trust is now more vital than ever. What was once a two-brand choice is now a worldwide mix of hundreds, prompting consumers to consider who they know and trust before making a purchase," he explains.
The big question, therefore, when it comes to any industry, is how to place a product in the customer's heart and establish a long-standing faith in them. For this, Joseph feels that genuineness is the key. Simply stating that a company will do something without following through is a recipe for disaster. He points to some vital consumer insights from reputable sources:
"According to Hulsbosch, social media buzz and press coverage encourage people to seek out additional information and 'authority voices' for a product or service. In this new climate, digital platforms have evolved into strong tools that are accessible to anybody. But, as McCrindle points out, a brand must stand for something, and that something must be lived by, regardless of the channel."
To ensure the trust of customers, Joseph adopts a set of general principles that foster a deep and fulfilling relationship.
A Multifaceted Trust-Building Approach
If one has worked in a customer-centric role, they're probably too aware of the customer satisfaction about their brand. This is a key measure of overall consumer sentiment and brand loyalty, and it allows brands to better understand and improve the customer experience they're providing.
According to Joseph, Lixo's most memorable client encounters are either on the extremely good or very bad end of the scale. When it comes to negative events, he's sure that we can all think of a few. However, when it comes to what works, the examples aren't always constant.
Here's what has generally worked for his brand :
Staying Close to Customers.
Providing flexibility to drive customer happiness.
Having a referral program that rewards referrals.
Clean and open communications.
Simplicity.
Lixo's multifaceted approach is further bolstered by its efforts to stay constantly connected with customers, through all possible mediums.
How Lixo Stays Connected With Clients
In the digital age, the company has been able to connect with customers in more ways than ever. Email, social media, Facebook, Twitter, mobile, meetings, focus groups in YouTube, trade shows – The list goes on and on.
Before spending too much time or money on one kind of client outreach, Joseph advises business owners to find out how their customers want to be reached and engaged. When it comes to reaching prospective clients, all the experts he spoke to recommended that businesses use a variety of outreach methods and track the ones which're most effective.
Furthermore, he advises them to always monitor their review sites, whether it's Yelp or any other. This will help them appropriate customer feedback for their business. He shares a quote from Lisa Parkin, President of Social Climber, LLC:
"Responding to customer reviews on these popular sites shows that your company is aware of any problems and is willing to fix them. "
For prospective clients and leads, Joseph focuses on strengthening his company's marketing front.
The Company's Marketing Initiatives
At Lixo, Joseph believes in a methodical approach to marketing initiatives. He highlights four important points for the same:
Knowing who your target audience is.
Maintaining a consistent appearance.
Creating material that is clear and consistent, and that can be easily altered or repurposed for other mediums.
Remembering to keep track of their promotions – and coupons.
And as many businesses have learnt the hard way, Joseph understands that what works in, say, traditional print doesn't work as well (or at all) on the web/social media sites. He thus fine-tunes his strategies according to the unique demands of each platform.
The results of Lixo's thoughtful customer service and marketing are evident in its market performance; it has achieved a plethora of milestones within a relatively short period of time.
Significant Milestones of the Company
In just over a decade, Lixo Healthcare has emerged as
"India's No. 1 Pay N Use Massage Chair Outlet". In the process, it has acquired:
40+ Locations: Situated widely in more than 40 places across India.
100+ Outlets: There are more than 100 splendid 'Relax N Go Stations' established by Lixo.
12+ Years Experience: The company is specialized in the market for more than 12 years.
Given below are some popular cities in which the company has outlets:
Delhi                 Coimbatore
Mumbai             Hyderabad
Chennai             Vijayawada
Pune                   Lucknow
Vizag                  Vadodara
Dehradun           Kanpur
Bhopal               Jaipur
Indore                Udaipur
Amritsar            Ludhiana
Bengaluru          Aurangabad
The company has thus far served a range of Illustrious clients as well, some of which include:
INS Navy
Indian Army- Heavy Vehicle Factory
Indian Railway
International Airports
Govt.Transport Terminus
NPCI – National Payments Corporation of India
NLC – Neyveli Lignite Corporation
Major Hospitals – Apollo
Groupon
Amusement Parks
In the coming years, the company plans to further expand its market base as well as introduce new product categories.
Reshaping The Future
The diversity of different category experience is something many of today's marketing leaders boast of. In Joseph's opinion, switching categories is a wonderful opportunity of growth for any marketer. His company, thus, too plans to expand its product category.
Lixo has introduced many new massage chairs for a budget model. It is also in the process of establishing a research & development centre in the Netherlands. The world's first company to put up a massage chair studio in a caravan was Lixo; it prepared for a caravan in the event of a pandemic situation. The company will perform a demonstration of this at the customer's doorstep.
Speaking of the grand vision for Lixo, Joseph says that he plans to launch more studios and dealerships Globally. They've already established their presence in the United States and many other nations, and want to spread their wings to the rest of the countries.
Insights From Joseph's Entrepreneurial Journey
Having a globally expanding company entails tremendous personal & professional development for an entrepreneur. Amid this journey, Joseph has acquired some invaluable insights through several trials & errors. He firstly emphasizes how subjective the process is:
"Entrepreneurship is a journey, and it appears that everyone experiences it in their own unique way. Some people move quickly through the process, achieving success in matter of weeks after implementing a great concept. Others take their time, spending decades honing their craft."
In addition to this, Joseph feels that being creative and imaginative is a skill that must be optimally developed. Only by putting these qualities to use will one be able to enhance them. It's indisputable that entrepreneurship necessitates both of these abilities, so one will be using and improving them as they go.
Joseph further explains that a successful entrepreneur must be able to communicate, sell, focus, learn, and strategize effectively. The ability to learn new things on a regular basis is not just a useful entrepreneurial talent, but also a significant life skill. Growing a firm necessitates a well-thought-out strategy based on innate business knowledge and abilities.
A Message To New Entrepreneurs
New entrepreneurs in today's digital age have access to an abundance of tools & resources. Despite this, it's quite easy to get carried away by the gazillion distractions online. Joseph has a lengthy and value-rich message for such entrepreneurs who aspire for business success:
"Entrepreneurship is more accessible than ever in the digital age. That doesn't mean it's a cakewalk, though. First thing you have to Plan, Plan, Plan There is no replacement for a well-thought-out company strategy. You're probably wrong if you assume you've planned out your business and marketing strategy thoroughly enough. It's crucial to research your target demographic and rivals.
You don't need an Obi-Wan or a Gandalf to succeed in business, but going it alone is a Deathwish. Having someone to learn from and bounce ideas off, whether it's a group of like-minded investors and entrepreneurs or a close friend or business associate with more expertise in the market, is critical to success.
As an entrepreneur, you'll be focused on your business 24 hours a day, seven days a week. As a result, when you go home and have some free time, you may be inclined to unwind by playing video games, reading novels, or watching television. Instead, read case studies. Biographies of successful entrepreneurs should be read.
Don't get the wrong idea, we're not talking about employing a lot of overpaid "experts." Simply surround yourself with people who share your vision and with whom you have a good feeling. Everyone knows that establishing a business with your buddies usually doesn't work out, but you do want to have something in common with your coworkers, at least in terms of outlook.
That is to say, we have a limited budget. Marketing your company is critical, but it shouldn't be prohibitively expensive. Keep in mind that social media is your ally. It is free to create a Facebook business page for your company and to create social media accounts for your company on Twitter and Instagram.
This is necessary for success. The market is always shifting. You should be as well. Starting a business is a continuous process of learning and growth. Learn new talents on your own."
Top Management:
Any company, no matter how strategic or inventive, is incomplete without an integral core team. It is thus unequivocally essential to acknowledge Lixo's key members:
  Mr. Balakrishnan, Business Head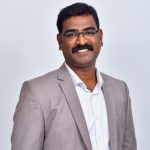 A growing leader who has 23+ years of experience in strategic planning and fostering businesses. His expertise lies in new business negotiations. He's also known for his ability to organise people, communicate, and inspire employees. He has the multitasking ability to evaluate through ingenious thinking and decision-making.
  Mr. Saravanan, Regional Business Head
Has a rich experience of 12+ years in Business Development. Well-versed in Customer relationships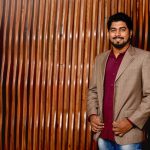 management and negotiating potential Business opportunities. He's also adept at supporting Global businesses and developing and executing value-based pricing. An individual key player to review Regional performance against targets, he strives to ensure net revenue growth and retention focusing on new business and maintaining relations.
Mr. Sridhar, Regional Business Head
Boasts of 17+ years experience in Business development and marketing. Creating regional and international business plans and quotas in alignment with business objectives. Ultimately, he's analysing new Regional Market Trends and discovering new opportunities for Growth and innovative business techniques to increase Customer Satisfaction. Also possesses Great Organizational skills with a problem-solving attitude.
Mr. Senthil, Chief Operation Advisor
A Professional leader who has 22+ years of experience in deal making, Scientific/technology mission. He displays a Unique Blend of Business and Managerial skills, as well as familiarity with its practises, rules, and procedures. Has a comprehensive goal for performance and Growth. He establishes policies that promote the company culture and vision. Furthermore, he's strong in direct overseas operations, has good leadership skills, and can approach business from a creative point.
Mr. Aravind Kumar, Creative Head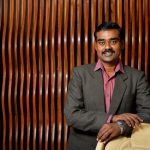 A Professional creative with more than 17+ years of expertise in Relationship-building and Team Concept Development throughout the domains of advertising and business. He emphasizes the art and aesthetics of promotional products, which include the company's branding color scheme, logo and brand elements, with an impeccable creative vision and leadership skills.
Mrs. Sivagami, Operation Head
Boasts of 15+ years of expertise in multiple departments. She maintains a constant communication with management, staff, and third party to ensure proper operations of the company. In addition, she maintains the Quality Assurance Protocols and pursues strategic and operational objectives. Also motivates and supports the team within a time-sensitive and demanding environment.
Mr. Vimal, Admin & HR Head
Has 8+ years experience handling HR and Admin Designing budgets, applying company policies and managing internal HR systems. He also has extensive HR experience in senior roles and good knowledge of Human Resources Management software. At Lixo, he supervises the day-to-day operations of the administrative department and staff members: Hiring, training, and evaluating employees, taking corrective action when necessary, developing, reviewing, and improving administrative systems, policies, and procedures.
Mr. Periyan, Technical Head
Has 12+ years of experience with strong technical experience in healthcare products. At Lixo, he defines Research & Development along with Product Development strategy, identifying and developing products for dynamic market requirements. He oversees product testing to ensure that all products meet quality, regulatory and customer requirements. Also manages all Intellectual Property, Patents and Designs for the brand.