It has been predicted that the third wave of COVID-19 is going to attack children majorly as the under 18 population will only be the people who will still be in line to get vaccinated till then. Thus, there is a need to prepare a special plan for protecting children to fight the risks persisting.
As per the Indian Academy of Paediatrics (IAP), children are vulnerable to infection but still, their symptoms are so mild or asymptomatic that they don't require hospitalization. They can get infected and spread the infections to others but the third wave is not exclusively going to affect children. The special guidelines for the newborn and children have been provided that should be strictly followed.
Being proactive is the need of the hour. To effectively deal with the third wave of COVID-19, there is a need to make the right efforts to prevent children from becoming a part of this transmission chain. Various states are managing to create new task forces as well as expert panels specifically for children and are also raising the number of pediatrics wards to fulfill the future bed requirements.
Niti Aayog (health) member VK Paul said that children can get infected and infect others, so efforts should be made to prevent them from not being part of the transmission chain. In a meeting with district magistrates and field officials of 10 states on Thursday, PM Narendra Modi stated that there is an urgent need to accumulate accurate data for the transmission of Covid-19 among the youth and children in each district.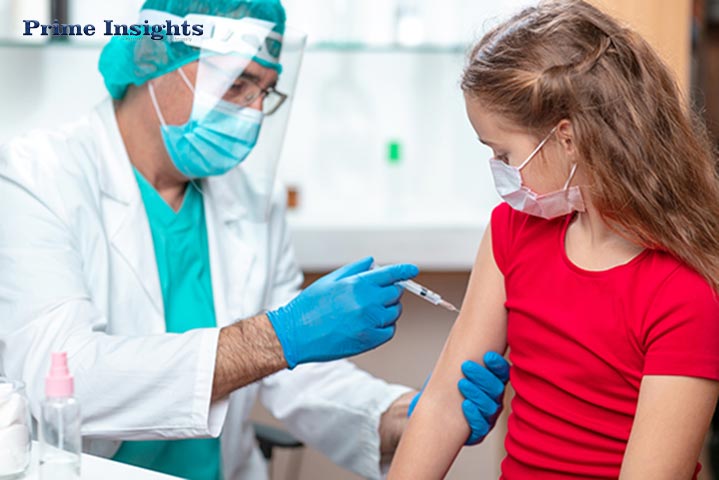 The National Commission for Protection of Child Rights (NCPCR) had earlier directed to Union Ministry of Health and Welfare (MoHFW) and Indian Council Medical Research (ICMR) to initiate the prevention plan keeping in mind the forecasts that the third wave will affect more children.
The commission sent all necessary instructions to all states for supplying accurate information on the amenities available in their districts for treating children for COVID-19.
As per the NCPCR letter addressed to Union Health Secretary Rajesh Bhushan on May 15, the current Covid-19 pandemic is affecting many children as well as adolescents as India is struggling with the second wave of virus cases in the current pandemic. Doctors have indicated that even newborns and infants are testing Covid-19 positive, although, their conditions are controllable and less risky.
Moreover, the third wave of Covid-19 will hit the nation, and experts say that it will affect children majorly this time. There are special guidelines from the side of management for the newborn in the maternity ward and the Neonatal Intensive Care Unit (NICU). Still, there is a special need to reorganize a Neonatal/children Emergency Transport Service (NETS) for preparing neonatal; cases and children to fight with Covid-19 third wave.
The Delhi Government has developed a task force that comprises pediatricians, experts, and senior IAS officers for preparing master-plan and dealings to defend children from the next round of Covid. Also, Bharat Biotech has been granted permission to perform a phase II/III clinical trial of Covaxin for a population belonging to the age group of 2 to 18 years.
https://primeinsights.in/category/healthcare/