How to build a grocery delivery app that thrives?
Overview: Have you ever wondered how grocery apps are made and what plans actually need to be made before the final execution? If yes then you're at the right place! In today's busy schedule we need everything to be quick and easily available to our doorstep and here, that's exactly when a basic need of groceries comes in.
If you own an offline grocery store or are planning to open a business in this booming industry then you must consider having an easily accessible app for your customers to reach a larger audience. In this blog, we'll look at all the aspects of opening a grocery shopping app.
Change in marketing trends during the past years
The grocery app market has experienced a severe boom in recent years, due to major changes in customer shopping preferences, a shift from offline shopping to online, and the advancement of technology. Staging up to date about the business environment and market trends is essential for shaping an efficient and effective grocery shopping app.
Here are some key aspects which have a keen role in shaping market trends:
Surge in Online Shopping
Due to their busy schedule, people now have started saving their time for doing basic household chores like daily grocery shopping which earlier used to consume so much time. This change majorly started during the COVID-19 pandemic when people had no choice other than ordering online and this eventually became their habit in no time as it is very easy and convenient.
Personalization
Everyone these days wants a customizable and personalized effect in their shopping experience, even for groceries. Grocery apps have rightly taken advantage of data analytics and AI to offer personalized experiences for each customer based on their search and order history. This has immensely helped in engaging customers to the platform and also to build loyalty.
Subscription Models
The subscription-based model has also attracted the higher attention of consumers as it makes it easy for the customer to simply pay once for 10, 15, or whatever days based on a model, and then they'll easily get daily needed items every day without going through the same ordering process.
Same-Day and Instant Delivery
Customer expectations have also extended to getting groceries on time. grocery apps have now started offering 1-day delivery and even have 10 or 30-minute delivery options as well to cater to the audience who have last-minute needs.
Integration of Voice and AI
Grocery shopping apps have started making the shopping experience easy for customers by using voice commands and AI-driven conversation when customers need any assistance for shopping even has eventually attracted customers in all ways to ditch offline stores and shift completely to online shopping.
Enhanced User Experience
Grocery shopping apps have given utmost priority to consumer satisfaction, their app interfaces, smooth usage of the app and easy payments attracted a large audience, encouraging them to keep using the app.
Established grocery delivery apps
Before starting any business you must analyze your competitors how they work, and what are their USPs and their weak points so that you can engage more audience than them. Jumping without any idea about the competitors can lead to a big fuss in the long run.\
Here is a list of some top grocery apps that you must know:
Instacart
Instacart is well known for its broad coverage of a number of grocery stores and retailers, which provides users with a variety of options to choose from. It offers same-day deliveries and schedule deliveries as their customer need. They have a personal quality check team to ensure the product's freshness and quality. They are not just limited to grocery but also to household and pharmacy products.
Amazon Fresh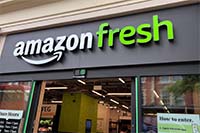 This is a part Amazon ecosystem, which helps customers to order their daily essentials from the same online shopping app. Even for their prime member, they have additional benefits like fast shipping and a seamless shopping experience. Amazon Fresh is now available in most parts of the world.
Walmart Grocery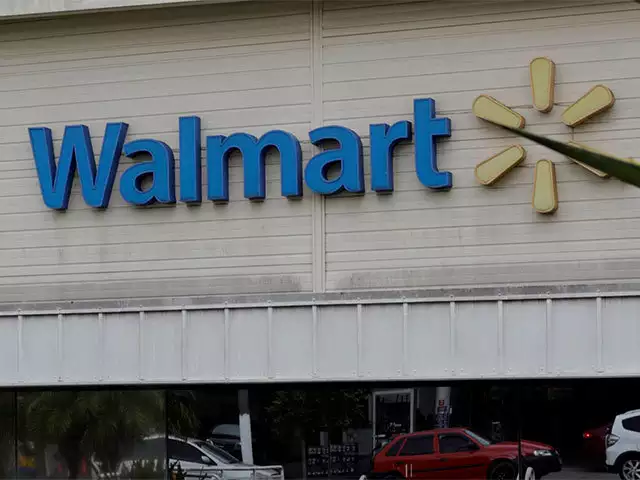 Walmart makes money on its well-known retail presence, they offer doorstep delivery and pick up by the nearest Walmart store on their app. Its key differentiator is its "Everyday Low Price" strategy which makes it different from other competitors and attracts consumers as they can save up on groceries.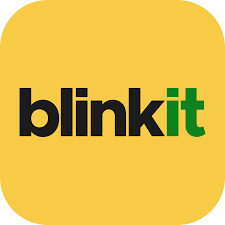 Blinkit
Blinkit is one of the leading grocery apps in India because of its quickest delivery services They have aimed more at busy cities where people have last-minute needs and Blinkit caters to them at the right time.
Scope of launching a grocery delivery app in India
The scope of grocery delivery apps is huge in India. The Indian market is one of the largest in the world with many needs, One of the essential needs of grocery is always there, and still, in India, there are not that promising apps that cater to this large audience.
According to recent data Indian grocery market was valued at over $360 billion in 2021 and is very likely to reach $1 trillion by 2028.
The increase in the shift of people from offline shopping to offline is one of the main indicators that now India is on the run to become fully digital, especially in urban areas where people have less access to grocery stores due to lack of time and busy schedules.
In addition to these factors, the Indian government is also encouraging people to step into the digital market and has made some useful policies to motivate people to start E-grocery companies.
Now let's get deeper into the topic and understand how to launch a grocery delivery and what things we need to keep in mind
Steps involved in developing a grocery delivery app
The very first step in building the grocery delivery app is to do full research about what needs to be done and what does not, You should go through several surveys and understand what exactly people want and understand where there is more need but less facility.
You must research the size of the market and select your targeted audience, the competitors and market what you can do to beat them, and what your audience wants from a new app to deliver.
You can research the market through a variety of ways like interviewing people, surveying, or making Google forms and sharing them to tell you what are their expectations from an app. After a full understanding of the market and need you can now jump to the next step.
2. App Development
The next step in your journey is to develop your app, this will involve creating a wireframe, and development team, and a front and back end of the app.
While doing the recruitment of a developing team so must make sure that all the team members are well experienced and are collaborative with each other, so that they can easily understand what you want from them and also help you in giving ideas about what should you add to make it different from other competitor.
After having a well-developed development team you can now start creating a wireframe, a wireframe is nothing but a visual representation of how your app will look and what features and functions it will have. In simple words, you first need to make a raw sketch before actually making a painting.
Once you have a wireframe you can jump to the development part of the app which will interact with users unknown as the front end and the part in which the team will handle data analytics usually known as the back end.
3. App Testing
Now that your app is developed and is almost ready to launch, you need to use it first before launching it directly in the market. There are mainly two ways to test either have a QA team to check the bugs and issues if any, or test it by yourself and give private access to some general public for trial and take their reviews.
Once you have tested and fixed all the issues, your app is all set to launch.
4. App Launch
Now you are all set to launch your app in the market and the last step which is mostly the main step is to market your app to the public.
5. App Marketing
Marketing is one of the factors which will help you to reach your targeted audience. Promoting your app is very important and you can do it through App Store optimization, Search engine marketing, content marketing, email marketing, and social media marketing.
Faqs
Q: What amount needs to be invested while launching a grocery delivery app?
A: The cost of building a grocery app varies from person to person as per their requirements, like what type of app they want,  features they want to include, the development team they choose to work and the marketing tools they will use to promote. Although you can still expect a rough amount starting from a few thousand dollars to more than a hundred dollars.
Q: What are the legal requirements to be fulfilled for a grocery delivery app?
A: A legal requirement is not fixed and always varies from country to country in which you will operate. However, you will generally need to get the required permits and licenses as well as follow the rules and regulations made for the food sector to follow.
Q: What are the challenges of building a grocery delivery app?
A: There are various challenges that a grocery business needs to face like
Competition: This market is huge and already has some well-established apps that have already captured huge attention and fighting back against them will be a tough job
Technology: These apps require great technical knowledge to take the edge and also to make an easy and user-friendly app.
Regulations: This market is quite regulated and you must keep your focus on following the rules as well to build trust in the society.
Marketing: Marketing is key and the right marketing technique can make it or break it.
Q: What are some tips for a successful grocery delivery app?
A: Some tips for building a successful grocery delivery app are:
Focus on the customer: Your main focus must be your customer and their preferences, your customer service needs to be very strong to build trust and loyalty of the customer.
Give a wide selection of products: When a customer is on your app they should not go here and there to find other items or another app, you must have a wide section for them to choose.
Offer competitive prices: Prices also play an important role. You should have a competitive price set for our services.
Fast delivery: Fast delivery nowadays is very crucial and is the need of an hour, everyone wants their needs to be fully filled quickly without delay in their work and it should be hassle-free.
Conclusion
To conclude this blog, we will suggest that this is the right time to open your own grocery delivery app but keep these things discussed above in mind, and always make sure to stay motivated during this journey as it is not as easy as it looks, this is just a guide for you to understands what needs to be done but the exact practical knowledge you will gain while working on it. We hope you got to learn something informative today and it will definitely help you in the future. We wish you all the luck for your future..Happy Reading.