Durgesh Impex Pvt. Ltd.: Fueling the Rising Aspirations of Textile Industry & Leading through Innovation
About the company
Durgesh Impex Pvt. Ltd. (DIPL) is into manufacturing high-quality cotton, cottonseed, and cotton crude oil. It has its presence in all three major cotton-growing states of the country namely Gujarat, Jalgaon (Maharashtra), and Bhatinda (Punjab).  DIPL'S branch offices are located at Jodhpur, Kolkata, Coimbatore, Ahmedabad, Maharashtra, and Punjab.  What started as a trading Company in 1938 has evolved into one of India's most automated and state of art ginning companies.
DIPL's Entrepreneur Journey
DIPL is a Third Generation Business, Founded in 1938, by Shri Hanuman Prasad Agarwal, based out of West Bengal. Shri Hanuman Prasad Agarawal commenced with the trading of Cotton and agri-commodities. By the late 70s, Mr. Anil Agarwal, father of Mr. Durgesh Agarwal moved the business headquarters to Ahmedabad, Gujarat which was known to be the Manchester of India. With minimum support, he took that calculative risk of changing his business location from Kolkata to a new city altogether and faced the challenges and upsides of relocating while his trade in Raw Cotton continued.
By 1990, wanting to go beyond trading they set up their First largest fully-automated ginning company in the country at Dholka District of Ahmedabad , which was then spread across 5 sprawling acres of land. They took their second ginning plant on Lease near Himmatnagar – north Gujarat in 1997 and today Durgesh Impex holds the largest state-of-the-art cotton ginning factory in Jalgaon, Maharashtra.
Ginning being the first step of Cotton production made them believe that textile over the coming years will be one such business that will never disperse. This led them to invest innovation and creativity in DIPL which enhanced the business growth.
As a multi-disciplinary Entrepreneur today, Mr. Durgesh Agarwal has transitioned from a marketing leader to an entrepreneur while working within cross-functional teams and developing his Industrial Presence under Textile, Real Estate, Education, and Philanthropy. From innovation in fiber to sustainability, his venture Durgesh Impex Private Limited is powering high-quality Textile Material across the country.
Aiming towards providing a better and smarter lifestyle in the form of a better home or workspace, Durgesh Infrastructure Pvt. Ltd. is his step towards an emerging and developing enterprise in the field of real estate.
As an Entrepreneur and a member on the advisory committee of various universities and youth programs, he firmly believes that it's important to nurture youth to strike the right balance between the attributes of growth and empathy. Working towards educational equality and women empowerment his voluntary initiative Shree Shakti Seva Kendra and Maarg foundation work towards eradicating poverty, marginalization, and social injustice thereby building a pathway for a better tomorrow for society in totality.
Initial challenges that cropped up in the business
The Indian textile industry is highly fragmented and is being dominated by unorganized sectors with small and medium industries.
The quantity and quality of cotton production have always been affected by the impact of climate change. Factors like a weak or late monsoon with extreme heat or drought reduce cotton supplies and affect cotton prices.
If a crop sees a good harvest season during a particular year, it may see a sharp fall in its prices. This results in farmers withdrawing from sowing the crop in the next year which affects the supply. However, the MSP (minimum support price) fixed by the government causes higher investments and production of crops.
DIPL is one of the biggest manufacturers of cotton, and the textile industry being an intensively capital-driven industry with no credit system with farmers. The company's biggest challenge was the Channelization of Capital Flow. Where the company had to match their cash flows in order to maintain the supply chain and the ecosystem but gradually with proper budgeting they tapped the entire phenomenon.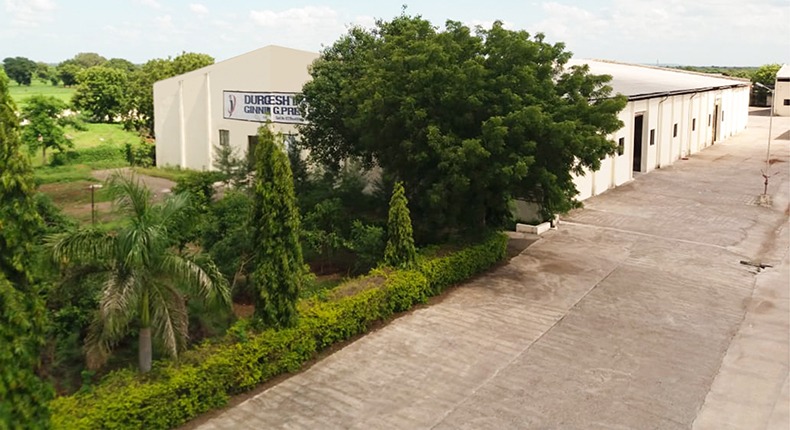 Uniqueness of DIPL
DIPL has always maintained that trust for reliability which has helped the company earn goodwill. In textiles, farmers must be given that comfort and trust so they bring in the best quality of cotton. Keeping that in mind over the years the company has developed that confidence through their ethics and practices where now farmers want them to buy their cotton even before the market opens. Also with buyers, DIPL's quality speaks out in the market, where their customers are ready to pre-book their products even before the product is out.
DIPL holds one of the largest state- of-arts, automated units in Maharashtra and Gujarat. Being transparent and unique, the company offers HVI testing certificates to all its customers. With an inbuilt Lab, which is generally a third-party service, DIPL examines every cotton bale and shares its parameters with buyers who are free to verify the details.
DIPL has its presence in all cotton-growing states of India with its own manufacturing units, which is rarely observed in any textile industry. Known for delivering a variety of cotton qualities and cotton- byproducts, the company's commitment and seriousness towards work has helped them carve their niche and has given them value recognition within the industry.
Just because DIPL's business is conducted between companies, rather than between a company and individual consumer, DIPL technically understands the value chain of the industry where they consider themselves to be the first fragment of the system, and just because they understand the ecosystem they treat their customer as their partner despite the fact that they are not directly dealing with them. For DIPL Customer is the most important part of any business. Without the customer, a business can't imagine a running trade.
Marketing Initiative
s
The Textile Industry has been an ever-evolving industry, with new players coming into the market, DIPL is always trying to understand what new additions are being made or should be made hence the company has been actively associated with major textile forums like the International cotton association, CCI, East India Cotton Association, State cotton association and has been a registered name under Ministry of textiles with active participation at various trade fairs.
Initially, the company's marketing was direct and outbound but over time the company has realized that research is the bedrock of any modern marketing effort. From marketplace research to brand research, detailed scientific studies have helped DIPL make more informed decisions.
Client Association with IPLD
DIPL is dedicated towards achieving customer satisfaction through their commitment by providing reliable, maintainable, and durable products on time and are continuously striving to improve their product and quality system.
Being a B2B Business model, DIPL has always had a one to one connect with a very direct and detailed interaction and association with the clients. There are various parameters and specifications that need to be addressed during the manufacturing and processing of cotton, hence the company is always in touch with clients to understand their requirements and how their requirements can be translated to exact raw material.
DIPL's Future Plans
The company wishes to add strength to the global supply chain with a total vertical integration from Fiber to Foreign Trade which would include manufacturing of Fiber, Fabric, and Fashion commodities with reduced lead time and shortened production runs.
The company has been religiously working on understanding the current trends and future needs of society in order to come up with products that focus on the requirements of posterity.
With technological advancements, the company plans on achieving greater market responsiveness with emphasis on a multi-skilled workforce, closer management-workforce cooperation and increasing reliance on externally supplied industrial services.
Despite the major blow in the economy due to the pandemic, 2022 seems to be the year of redemption and everyone can expect the economy to not only recover but also to show significant signs of growth. The International Monetary Fund (IMF) recently projected an impressive 12.5 percent growth rate for India hence the entrepreneurs need to follow the Suite and work towards making India the fastest-growing major economy recovered from pandemic-hit 2020 and to achieve this on the business front, DIPL and other entrepreneurs are looking forward to more connected ecosystem and collaborations that can proactively innovate and grow.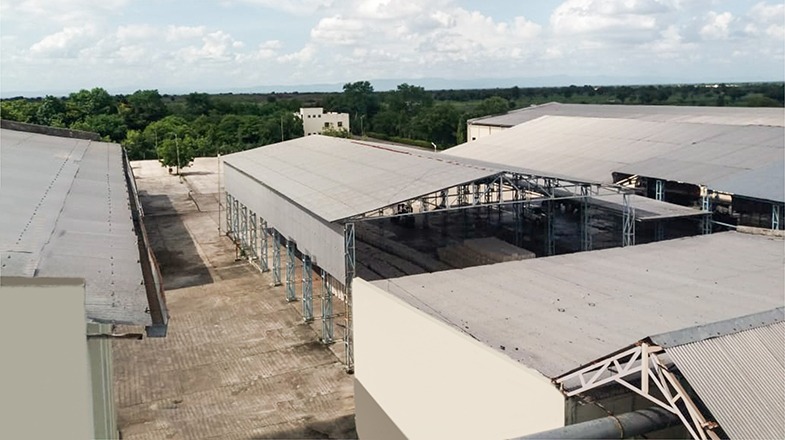 Piece of Advice for Young Entrepreneurs
As stated by the Hon. Prime Minister Shri Narendra Modi "Don't dream to be something but rather dream to do something great".
Young Entrepreneurs must be among those who try not to become a person of success but a person of value. Every person dreams of success. Everyone thinks of success and wants success. But, every person doesn't work hard for it.
Let's strive and become the ones who see the world as it could be and are motivated by its imperfection. The ones who redouble their efforts to build that better future for themselves and others, as those who see opportunities where others see only problems, the ones who turn obstacles into stepping stones, Hence:
Entrepreneurs must: Think far-reaching. Find a good counselor. Do what they love. Check their attitude. Follow the rules. Know their desires. Stay purposeful. Manage their time. Understand how to make use of the media appropriately as Success does not come easy but people who work hard meet success sooner or later in life.