The insurance industry today is witnessing a great metamorphosis. The ever-changing business trends, along with the technological reforms and evolving business ecosystem have completely altered the dynamics of the industry. In this new business environment, insurers are faced with a fresh set of challenges, many of which are completely unprecedented in terms of their nature and grandiosity.
Out of all the challenges faced by insurers, perhaps the most daunting ones are the gaps they face in the enterprise landscape. They oftentimes try to fill these gaps by resorting to temporary, quick fixes, when in fact, an advanced transformational solution must be implemented. These solutions should also be such that they have minimal impact on insurers' existing investments in core platforms.
In order to fulfill this demand of the industry, C2L BIZ was co-founded by 4 globally experienced business leaders – Vikas Keni, Vijay Chavan, Bhavesh Lalan, and Mangesh Vaitla, who were driven to create a unique partnership. They aspire to help global insurers in gaining a competitive advantage through sustainable distribution and operational excellence. Thus far, the C2L BIZ has successfully catered to the distribution and operation needs of over 40 insurers. It has also inspired reformative thinking and value-driven processes in the global InsurTech space.
Let's have a look at the various elements shaping the brand's story, including its initial struggles and founding ideals.
solutions from start-ups. Our past professional relationships didn't help much with getting immediate business, as all of them first sought proof of the company's competence and IP credentials. Despite the hindrances, however, C2L BIZ didn't lose focus and maintained the overall direction of its offerings – insurance distribution, sales, and operational efficiencies." On the matter of talent recruitment, Vikas Keni, the Co-Founder of C2L BIZ, who leads its Operations and Finance, shares some other initial challenges the company had to face whilst
A Resilient Streak: C2L BIZ's Journey So Far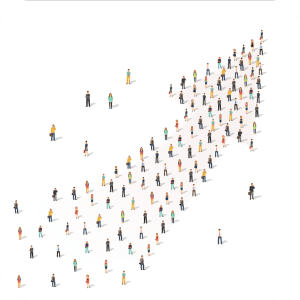 Being an organization that's staunch on values, C2L BIZ has a history of standing by numerous virtues. And what greater virtue than that of resilience? The company's success journey is replete with examples of resilient triumph.
Vijay Chavan, Co-Founder and Executive Director of C2L BIZ, the brain behind its strategy and adaptation over the decade, recalls the initial hardships the company faced upon starting. Vijay Chavan is an industry veteran with 3 decades of global insurance domain experience and is well known in the industry circles. He highlights, "C2L BIZ faced several challenges in establishing its IPs, as most insurers expected low-cost hiring its workforce. Vikas Keni highlights, "We had a hard time attracting the right talent initially. Our core co-founding team was strongly bonded to the success of C2L BIZ and stuck to the vision and groomed many young talent to create a much resilient and dynamic organization. I attribute our success to the strong team of co-founders and even the experienced senior management, who imbibed the vision and aligned well to the  mission, to create a successful journey."Compromised profits and misalignment were also glaring issues in the beginning.
Vijay Chavan remembers, "To survive through the initial tough period, we had to take up smaller orders that weren't exactly in line with our envisioned direction. At times, we even had to provide solutions below cost. We faced initial market entry challenges in each new market we tried to enter."
Despite all the obstacles, C2L BIZ has persevered and achieved novel technological and business benchmarks in Insurtech. Bhavesh Lalan, the Co-Founder of C2L BIZ, who's responsible for all its product engineering and technology directions, shares his views on the journey so far: "Creating a resilient structure that will help build its diverse solutions and help C2L BIZ, as well as its customers, adapt to the unique organizational market's idiosyncrasies and regulations,
was a very tough act to balance. Our Customers/Prospects continuously spurred us to attain new echelons of configurabilities, while technology dynamism (e.g., emerging mobile technologies) kept providing larger canvas and expectations. It was a true challenge to decide on the right technologies that would help us remain ahead of others in the market. C2L BIZ is now a prominent name in the InsurTech market of Asia and an undisputed leader in low code – no code trend, which others are just trying to launch. We have created a strong foundational base for the organization with many unique IPs."
C2L BIZ's Emphasis on Sustainable Solutions for Trust-Building
Another golden virtue that the brand focuses on is trust. Through its advancing services, it relentlessly works towards fostering long-term ties with customers.
Mangesh Vaitla, the Co-Founder of C2L BIZ is responsible for its business development and customer satisfaction talks about the company's progression on this front: "Our customers have continued to trust and demand more solutions after our initial engagement. We have deepened and extended our relationship with customers with more IPs for key mission-critical business areas of their operations, across the region. C2L BIZ's footprint has extended beyond the originally envisaged new business to sales enablement, thanks to the addition of POS sales tools (on mobiles and tablets), distribution compensation, underwriting, claims, partner and customer self-services areas. The same has been extended as a true end – to – end sales engagement platform to 24+ sites across and gained a leadership position in the highly technologically dynamic areas across Asia.
Even the SymbioSys Health (for Retail Health Administration), quite similarly, has emerged as a new strategic and customer-centric digital function, to the policy-centric focus of the earlier decades."
Mangesh Vaitla goes on to elucidate the key driving ideals of the company: "Some core principles have consistently formed the basis of all of the company's offerings and services since inception, i.e., helping insurers:
Truly transform to reduce their time to market for launching new products, services, or onboarding new partners. Thus providing long-term sustainable transformations and not merely superficial technical solutions & services.
Build business resilience to adapt to new business models, digital disruptions, resilient architecture, e.g., cloud-native microservices.
The above factors have helped C2L BIZ carve a niche for itself in the InsurTech space."
The Company's Diverse Solutions Portfolio
As an Insurance Industry-focused brand, C2L BIZ provides a broad array of SaaS Cloud InsurTech solutions to clients. It has multiple IPs that help in transforming insurance distribution. They enable sales agents and advisors to perform a multitude of processes, such as needs analysis, sales illustrations, end-to-end lead activity management ,e-Ap plications, and e-Submission which comes with a unique auto/ field underwriting capability. These processes are equipped with state-of-the-art capabilities for low code-no code configurations, OCR Scanning, e-Signature, and even Digital Faceto-Face (DF2F).
C2L BIZ solutions are especially focused on providing a transformational impact to Insurers, which has been elucidated below:
SALES & DISTRIBUTION TRANSFORMATION
SymbioSys Sales Tool, the flagship product from C2L BIZ's SymbioSys Suite, enables Insurers' field force (tied or channel partner's sales force) to manage the overall sales process and greatly improve sales e􀆦ectiveness and quality. It also helps Insurers easily adapt to a gamut of newly emerging sales processes, ensuring complex regulatory compliances yet increasing sales conversions and eliminating mis-selling. The SymbioSys Sales Tool has an impeccable track record of saving insurers' time-to-market for launching new products. The most important contribution has been in the area of transforming conventional processes, not only improving Straight Through Processing (STP) Rate but also bringing a lot of client-specific underwriting rate-up decisions to the field, evenwhen not connected to the insurer's system.
Some of the unique capabilities that add to the sustainable transformation impacts are:
Configurators:

The broadest range of configurators that provide truly digital Omnichannel capabilities for the emerging insurance consumer behaviour.
Intelligent e-Application: Easily configuring and adapting e-Application for diverse health, lifestyle, financial contexts, and emerging ecosystem of peer Insurtech's/ Fintech's with ready API's, including payment and industry customer record bureaus. Ready OCR and eSignature/OTP-based authentication are also given.

Graphical Sales Illustration:

Enhances interactive customer engagement in one of the most complex and compliance-driven product sales.
Auto-Underwriting: Sharply improves sales conversion and customer experience with a higher STP Rate. Its unique analytics-based artificial intelligence (AI) models complement its core rules-based expert field underwriting, by decentralizing the process to the point of sale.
SymbioSys Sales Tool boasts an exceptional record of 24 successful implementations in the cuttingedge mobile sales platform – the highest in the fast-evolving and technologically dynamic space. It has been regarded as "the most sustainable transformational Omnichannel Sales Tool for Insurance Advisors", where most insurers have landed with either multiple smaller siloes or grappled with more rapid changes in solutions during the same time. Another leading offering of C2L BIZ is the
SymbioSys Distribution Management Suite.
This too is an established solution of the company that enables the distribution management team with updates on real-time performance and compensation management capabilities . It was given the "Xcelent Technology Award" and has lately become a preferred choice for leading Policy Admin Systems and Digital Insurance Cloud Ecosystems.
Some of the capabilities that've delivered strategic differentiators for insurers emanate from:
Hierarchy Management: Its unique, multiple, and dynamic Hierarchy Management capabilities have been able to satisfy the need of insurers' growing plethora of distribution models and partnerships. Considering the longterm nature of the insurance business, its ability to adapt and automate movements, and its impact on all types of compensations, partner portfolios have been impeccable.
The e-Onboarding process: Growing the sales network needs e-Onboarding capabilities to empower the field force. This is vital for recruiting more rookie agents in the insurance industry, where customers buy limited products voluntarily. Thus, in the industry post covid digital disruption where a sales nudge (if not a push) is absolutely necessary, this e-Onboarding process has become the mainstay for growing the field force penetration, digitally.
Dynamic Performance Tracking: It is widely known that in the Insurance Industry, performance parameters are not simple owing to the long-term nature of the business. Complex Qualitative Factors like persistency, quality of business, customer satisfaction, reporting manager compensations, renewal rate, etc., need to be taken into account. Thus, dynamically tracking the performance of partners and producers on these parameters is critical, as it helps in accurately processing compensations.
Incentive-Based Improvement: Motivating the large field force/team to achieve business goals with incentives and contests, through innovative yet appropriate schemes, is a daunting task. SymbioSys DMS empowers the distribution decision-makers with continuous analytics and learning for improvements with advanced simulation techniques.
The Distributor Portal: Motivations are dynamic and there is a need for compensation, customer and portfolio information to be distributed to the entire team, on time. Availability of complete performance and compensation information anytime, anywhere, and on diverse digital platforms, is absolutely critical. It cannot be provided on any 24/7 platform unless it's powered by a robust engine. The seamlessly integrated self-service  SymbioSys Distributor Portal fulfills this pressing demand of the industry. It has been a vital element in ensuring distributor productivity.
In addition to the aforesaid proven flagship products, C2L BIZ has other SymbioSys Suite of products that have a lasting impact on insurers' transformation journey. The other key product having such an impact is SymbioSys Underwriting, which has helped save high underwriting costs and significantly reduce the turnaround time for policy conversion. It not only improves the risk control rate but also the overall quality of the underwriting process, in turn boosting customer experience and distributor motivation due to the improved conversion ratio.
C2L BIZ has helped insurers consolidate its enterprise customer and partner relationships into a unified view for all downstream needs with its uniquely designed SymbioSys ODS. This has provided a single source of truth for enterprise channel portals, CRMs, data warehouses and even MIS (Management Information System), thus reducing all possible inconsistencies across departments and systems. This has also been effectively used by many insurers for the sales and self-servicing needs of its customers.
C2L BIZ's other offerings for Health Insurers, viz.
SymbioSys Health PAS has transformed conventional health insurers into a completely Digital Retail Health Business. It provides a range of intelligent features, such as end-to-end e-App, New Business Underwriting, Workflow, Endorsements, Renewals, Claims Management, Channel Management (on boarding , commission). This powerful and dynamicapplication can be rapidly adapted to any business insurance requirements.
Recently, C2L BIZ rearchitected SymbioSys Claims Management to improve claims processing accuracy and effciency by automating multiple decisions and tasks. It also carries a unique offering for the microinsurance business, i.e., MicroSys, which has been designed for the unique low-ticket/ micro policies. With its unique capabilities, MicroSys has shown how even low-ticket business can be made economically rewarding and can be made a strategic growth engine due to the broader financial inclusion across countries. This serves as an effective core strategy for growth. All the above solutions of the C2L BIZ are available as cloud-native microservices in a more granular form for insurers. They can use the globally proven IPs as granular services based on their needs. The best part is that the insurers always do not need to invest upfront; said services are also available in pay-as-you go commercial models.
Re-engineering for Greater Resilience
C2L BIZ has re-engineered its own organization as an agile provider with a start-up ethos. It is now using DevOps for agile implementation and also to shorten the systems development life cycle with continuous delivery of high-quality software. The company has embarked on onboarding multiple partnerships with leading global System Integrators (SI)'s, Policy Admin providers, to scale its proven solutions capabilities.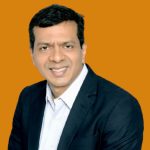 Mangesh Vaitla highlights, "In the growingly competitive environment,C2L BIZ is fully ready for any new-age engagement models for its customer needs. Whether the same needs, it has to deliver through granular cloud-based services or implementing a large multi-country transformation program with global insurers. In alliance with its global partner ecosystem, the resilience provided by C2L BIZ is unparalleled due to its highly configurable solutions/ cloud services, ready API's and sprint-based agile delivery models."
The Relentless Execution Focus – A Concept to Live By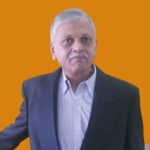 In an industry that has always grappled with a very high project failure ratio, C2L BIZ has always buckled the trend. Like all its other endeavours, C2L BIZ's success also critically hinges on the successful track record of its project execution.
Vikas Keni highlights, "C2L BIZ does not only present the digital ideas and concepts but rather successfully delivers (live) sustainable digital transformations."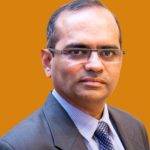 Vijay Chavan highlights, "Our track record, with most solution implementations delivering high business value even after a decade, stands testimony to its promise. Many customers acknowledge that C2L BIZ's solutions, which were implemented even before covid lead digital disruptions helped them quickly adapt to. digital business, when many other insurers were struggling to launch similar solutions. Such, ahead of time designs and transformation abilities are noted in its latest versions too. Customers also acknowledged that the solutions helped them attract and retain the best distributors, and drive distribution goals. This is only possible with a longterm and niche focus."
"The company's enduring results can be seen in its track record of being ahead of time, which spans over a decade." The company's enduring results can be seen in its track record of being ahead of time, which spans over a decade. This was observed in many instances, such as the launching of automations through its Services-Oriented Architecture, the highly resilient multi-OS mobile platforms like SymbioSys Sales Tool, SymbioSys SaaS Suite of API-Ready microservices on AWS/Azure cloud, or even recently, in the AIenabled use cases within its products.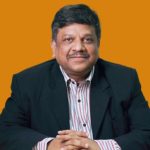 Bhavesh Lalan shares,"It has been possible only because of our unwavering focus on adapting our products and offerings to the emerging market context. This has ensured not only thought-leadership concepts & ideas, but also practical and readily packaged solutions/ cloud services for the industry to adopt quickly."
C2L BIZ, with its niche industry focus and strong product engineering, has always remained ahead of the market needs.
C2L BIZ's Impressive Success Record
In addition to the idealistic services, the company boasts of staggering numbers that verify its market competence. Thus far, the brand has achieved successful digital transformations in 100+ implementations across 40+ insurance carriers, 9 of which are among the Top 30 Global Insurers. Its successful engagements span across 12 countries in Asia, Middle East, and Latin America. All of C2L BIZ's SaaS/Business solutions are focused on providing holistic business benefits to Insurers. They not only reduce time-to-market and total cost of ownership, but also help insurers adapt to the dynamically evolving insurance ecosystem. Mangesh Vaitla emphasize, "This consistent value delivery has been possible only because of its futuristic & flexible digital product designs, robust microservices architecture, sustained product engineering which always aligns it roadmap to emerging market needs and customer-focused support models."
Ready For The Future
C2L BIZ is on a steady growth trajectory with many ambitious plans for service proliferation. It has aggressively accomplished some critical milestones within this year, to get itself and its insurance customers ready for a complete digital ecosystem:
Launched SymbioSys Suite on Microsoft Azure and AWS Marketplace as micro-services under the common brand of SymbioSys SaaS with 16 digitally-enabled, off-the-shelf configurable services for insurers.
Continuing to evolve as a robust yet agile cloud-native Insurtech services provider, which can help insurers adapt quickly to the insurance needs in its ecosystem.
Enabling a range of IT Services Partners, to implement solution and services to broader Global Insurance Carriers.
Expanding some of its ready services and solution offerings reach to a broader digital distribution ecosystem of agents, IFAs, brokers, ALCs, millennials, etc.
The C2L BIZ brand ardently stands by the tagline: "InsurTech For Your Digital Cloud-First Strategy". This is helping it explore newer territories and unlock massive growth potential for its ultimate goal – a metamorphosed InsurTech space.
A Message to Aspiring Entrepreneurs
"Be rigid with your goals but flexible in your methods" – this phrase holds true for today's dynamic business world. Vijay Chavan urges young entrepreneurs to follow a similar approach. Here's his message to them: "Focus on the direction of the enterprise with a well-thought-out value proposition and sustain the same. The offerings will evolve and change with the changing ecosystem. Be flexible to change with minimal overheads. Also, be ready to partner, collaborate, and co-create in the changing ecosystem."