AGILE SEVENTEEN LLC: A DYNAMIC BUSINESS PARTNER FOR TURNKEY AGILE SCRUM TRAINING AND SERVICES
The 30 MOST TRUSTED BRANDS TO WATCH IN 2023
Agileseventeen is a private owned organization that provides consulting, training, and knowledge-based services to small businesses and individuals in underserved communities. The brand offers agile training, transformation services, and consulting services that enable organizations to get more efficient with their time to market. Agileseventeen also provides transformation experts for Fortune 500 companies looking for assistance in becoming more efficient in their processes and providing better services to their customers. In essence, Agileseventeen provides training and consulting services for small businesses to help them become more successful.
To elaborate this little introduction further, we had a memorable conversation with a special entrepreneur, Mr. Markanthony Akem: Founder of Agileseventeen LLC where he led us through many interesting and important phases of his entrepreneurial journey. We also asked many intriguing questions about the same. In simple words, this conversation was one-of-its-kind and we were magnetized by his business acumen.
Beginning of a Strong Enterprise
Getting started with the inception story, Mark said, "I have been in the industry since 2007, and over time, I realized there was a huge need for people who don't have access to technology in underserved markets. To address this gap, Agileseventeen was founded in 2017. The main focus is on training and consulting services that help small businesses become more successful by becoming more efficient with their time to market. For this purpose, we partnered with Scrum Study, International Scrum Institute, SAFe (Scaled Agile Framework), and several other partners to develop the services that we offer today. Through our partners' knowledge base, training, and consulting services we can provide a wholesome package that our customers can benefit from.
Mark's Saga of Struggle
"My story of struggle is unique in the sense that I'm a minority business owner. In the past, I faced my share of financial, social, and cultural challenges. As a growing business, access to funding can be difficult, so I had to pull out my entire money when starting the company. There are specific industry-centric challenges within the tech sector that I had to face due to its constantly changing dynamics. However, my vision has been the key factor in helping me rise above these obstacles and establish the business more strongly. To others facing similar struggles, my advice would be to focus on your vision, find ways to stay motivated during these challenging phases, and learn from them."
Mantras of Personal-Professional Balance
For an entrepreneur, it is often a task to manage the work-life balance. However, Mark told us that he prioritizes his family over his professional life. Supporting this he explained that having a family gives him mental, physical, and spiritual balance. However, to ensure their mental well-being he takes time off now and then, to enjoy moments of warmth with his family. This balance is essential for him to have both a successful personal and professional life. Listening to this we were, even more, captivated by his persona!
Flagship Clientele
Coming to the company's clientele, Agileseventeen serves diverse genres of clients in the consulting space. On the corporate side, the team has worked for Fortune 500 companies such as Kaiser Permanente, CUDirect, Wells Fargo, TD Bank, Travelers Insurance, and Bank of America. They have also provided services to Cradle Solutions, a company based out of Houston. So far, over 200+ students have been trained for Agile and Scrum certifications since its inception. With immense dedication, the brand promises to continue increasing its reach and client base in the consulting landscape.
Managing Operations in Changing Market Trends
As per Mark, the key to keeping up with changing market trends is having a flexible mindset, staying strong with the team & partners, and having accurate tools at their disposal. Staying aware of the trends and being able to adhere to them, makes the team feel enthusiastic. Having creative solutions for budgeting, planning, and structuring is also essential in staying ahead of the curve. Ultimately, it comes down to having a good understanding of the market and being agile enough to make the right decisions quickly. This requires focus, discipline, and collaboration among the team. With the right mindset, team, and tools, keeping up with changing market trends is achievable.
Research and Development is the Driving Force
"I ardently believe that research and development are indispensable for a company's growth. Research and development help to discover game-changing ideas, identify opportunities for improvement or expansion, accumulate knowledge about customer needs or industry trends, develop new products that can meet those needs, and stay ahead of the competition. It also enables companies to restructure rapidly. R&D helps companies identify opportunities to increase revenue, reduce costs, and gather an enhanced version of their existing efficiency. By investing in research and development, companies can better understand their customers and develop products or services that are tailored to their needs. This can lead to increased customer satisfaction and higher profitability for the company and gives companies a competitive edge, which is imperative for long-term success."
Mr. Mark's Views on Brewing Competition Amongst CEOs
Competition is picking up its pace more than anything else in the corporate ecosystem and CEOs are the dominators here! Mark doesn't think that there is an 'it's okay' attitude when it comes to competition for CEOs today.
He says, "Every industry and company has its own unique set of challenges that must be addressed to remain competitive. There is no single solution or strategy, as every business needs to find a way to navigate the ever-changing landscape of the market. CEOs must stay informed on industry trends to make knowledge-driven decisions. It's important to recognize that competition is an ever-present reality, and CEOs need to embrace it to succeed. In today's competitive business environment, there is no room for complacency. CEOs need to stay focused, embrace the challenge of staying ahead, and strive to lead their companies to success while creating an enabling eco-system for their people."
Serene Work Culture for Employees
It is a moral conventionality for organizations to keep their employees feeling professionally fulfilled and engaged to get the best out of them. It is about creating an environment that encourages collaboration and innovation, where employees feel secure and respected. Furthermore, it's paramount to ensure that employees enjoy the necessary tools, resources, and support required for their job roles. Developing strategies to foster a learning culture through training, professional development, and mentoring are equally important.
It's also beneficial in allowing employees to provide feedback on their work experience to understand what further needs they may have. Offering competitive compensation, incentives, benefits, and rewards are all methods used to keep employees feeling proud about their job roles. All of these measures together help to ensure that employees remain motivated and engaged in the workplace. This is what sums up Agileseventeen's ideology for the better future of its employees.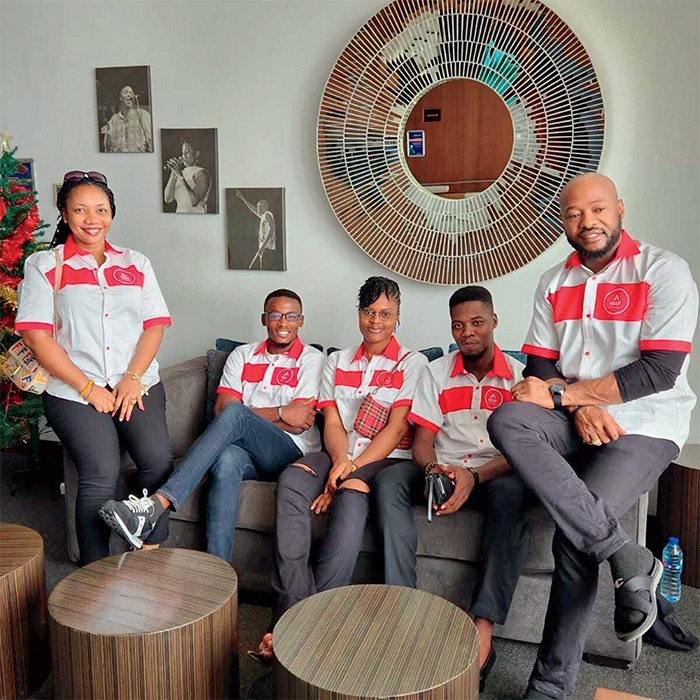 Words from the Luminary
For the global readership panel of Prime Insights Magazine, the luminary gives a message to thrive back and forth for greatness
"Set Goals, Stay Positive, And Surround Yourself With Mentors Who Have The Vision And Knowledge. Listen More, Talk Less. Put In The Hard Work And You Will Be Rewarded! Be Brave, Take Risks, And Never Give Up On Your Dreams. Together, We Can All Make A Positive Impact And Create A Better World For Everyone.
CEOs Who Give Up On Their Dreams Because Of Stereotypes, Know That Failure Is A Part Of The Process. You Have To Learn From Each Experience And Keep Pushing Forward. Don't Let Anyone Or Any Stigma Or Stereotype Stand In Your Way. Believe In Yourself And Your Abilities, And Follow Your Dreams. The Only Way You Will Succeed Is If You Try. Keep Pushing Forward!"
Paradigms of CEOs' Participation in Entrepreneurial Race
In Mark's opinion, CEOs should participate and come on the front foot to accept challenges. As someone who has both founded and worked for companies, he understands the importance of having a connection to the business and its development. This is ebullient for any CEO to appreciate what it takes to build something from nothing and watch it flourish! Being an entrepreneur demands hard work and dedication. By taking initiative, learning from mistakes made, and surrounding oneself with positive support, anyone can achieve their goals – no matter where they are coming from.
Strategy and Road Forward
The company has lucrative plans for the future. The team is looking to scale our structures and evolve them as they grow. This will enable the brand to enter into further training and possibly even mobile application development. Recently, the team launched the "Agileseventeen Community Portal" to join people, allow them to share knowledge, and make connections with resources that can help enhance their careers. Eyes are also looking into the potential of a mobile application in the future. But Agileseventeen always wants to keep learning and growing. Even though the beginning is small, it is evolving as needed.
Insights of Agileseventeen's Community Portal
The brand also launched its "Community Portal" on November 22nd, 2022. Indeed, Agileseventeen is seen as an integral resource for Agile, Scrum, and SAFe coaching and training. With this community portal, the brand is witnessing an exhilarating commitment to its members. The ultimate mission of the community portal is about curating experimental grounds for Agile and Non-Agile professionals to connect and collaborate. They will have a knowledgeable platform to share resources and learn under the expertise of top experts from the industry.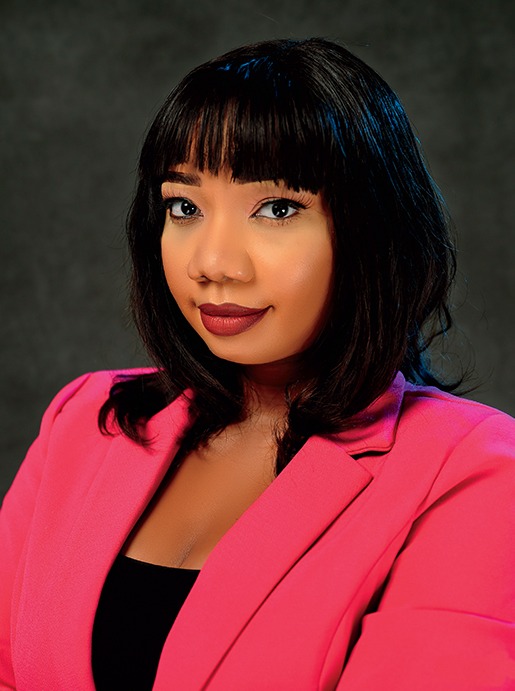 The pivotal highlights of the portal include-
A library for members to connect with each other in an instant
A coffee-with-coach feature where members can exchange informative discussions regarding their challenges with an astute professional
A network-building feature where members can build their customized connections with other individuals in their field
Members can also redeem discounts on the best Agile courses, certifications, and other useful resources. They will also enjoy round-the-clock assistance from a team of experts. Agileseventeen's expert panel aims to provide comprehensive guidance on leveraging agile methods for better team management. Furthermore, the team of experts will guide the members in exploring numerous advancement opportunities and carving a robust future for Agility.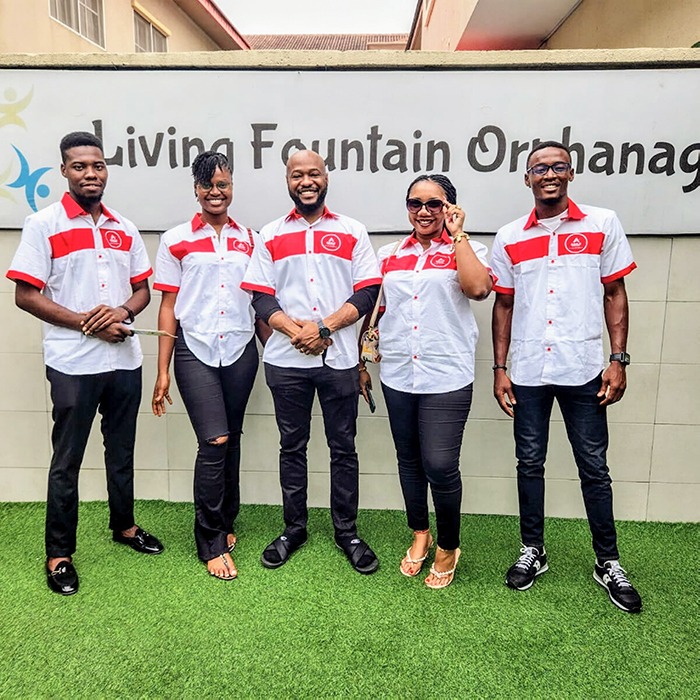 Achievements Made So Far
Discussing the company's achievements was another level of excitement both for Mark and Prime Insight's team! He addressed, "We are proud of the progress we have made in the last two years. We have seen significant growth in our offerings, engagement, and gross revenue. We are continuing to grow in depth and believe there will be more opportunities for us to expand even further."
Fulfilling Social Initiatives with Responsibility
The company strives to give back to society in every way possible. On an annual basis, visits are made to motherless babies' homes, and donations are made for their happiness. A fund dedicated to helping families that have suffered the loss of both parents due to violence is also curated at Agileseventeen. In addition to it, the company also offers free scholarships for its training programs to help people acquire their desired knowledge. Mark and his team are always looking for generous ways to give back with the hope of a compassionate future.
A Concluding Note to Finish the Article
With that, Mr. Mark wrapped up this conversation with us. As surreal as it was for us to converse with him, we are sure that our readers are also astounded by his choice of words and excellence.
That's what true entrepreneurism looks like and Prime Insights Magazine has immaculate respect for his years-long journey of perfectionism.