The Inspiring Stories Of The 10 Most Inspiring Women Entrepreneurs In The World, 2023
10 Most Inspiring Women Entrepreneurs In The World
Introduction
Have you ever heard the sentence you can't do it just because you're a woman? If yes then this article will be a big slap on those faces who think women are less than men. Today we are going to celebrate women!
In today's blog, we will discuss the world's 10 Most Inspiring Women Entrepreneurs. These women not only proved everyone wrong but are also now a big inspiration for all those who think they are less than others. So let's get into this ride to be more inspired and motivated by these amazing women. Inspiring Stories Of Women Entrepreneurs
List Of 10 Most Inspiring Women Entrepreneurs In The World
Zhang Xin

Kiran Mazumdar-Shaw

Janice Bryant Howroyd

Oprah Winfrey

Beyonce

Arianna Huffington

Tory Burch

Sara Blakely

Katie Rodan and Kathy Fields

Rihanna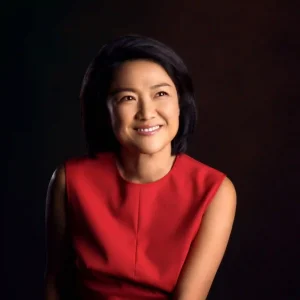 Zhang Xin
Zhang Xin is one of the most Inspiring women entrepreneurs in the world, is a remarkable lady who with others has founded SOHO China, which is a large real estate company in China that turned public in 2007. Some people refer to her as "the woman who built Beijing" as a result of her efforts and hard work. But here's the fascinating part id that she didn't start her journey with a high profile. She began her career in manufacturing. After that, she attended Cambridge University and got a master's degree in economic development. She worked at Goldman Sachs for several years after finishing her education. She has built up an estimated net worth of roughly $2.8 billion as an outcome of her hard work and accomplishments. Isn't it an inspiring journey? We know it is.
Zhang Xin's hard work and achievements have raised her to the status of an outstanding businesswoman. She is not only interested in getting hired but she also does a lot of good for others. She always does a lot of charity which includes helping others in pain and she also makes sure that people around her are happy and safe.
Kiran Mazumdar-Shaw
Kiran Mazumdar-Shaw is an outstanding person who founded Biocon, a firm specializing in the development of life-saving medicines. She started this business in a small rented place, and guess what? She built it into India's largest biopharmaceutical company in terms of revenue.
When her company, Biocon, went public in 2004, it became an important thing that happened. It hit an amazing $1 billion in valuation on its first day as a public corporation.
Kiran Mazumdar-Shaw is now India's second richest self-made woman, following behind Nykaa founder Falguni Nayar. According to Forbes, her net worth is about approximately $2.1 billion as of February 2023. That's a lot of money, and it's all because of her hard work and intelligence.
Kiran Mazumdar is also one of the 10 Most Inspiring Women Entrepreneurs In The World.
Janice Bryant Howroyd
Janice Bryant Howroyd is an inspiring woman who started ActOne Group. In addition, she's the first Black woman to head a company that earns more than $1 billion in a single year! ActOne primarily assists people in finding work and provides business advice. It is based in Los Angeles and serves over 17,000 businesses in 33 countries. That's a lot!
What's particularly wonderful about Janice is that she didn't start with a lot of money. No, she started her company with just $1,500 in 1978. That's not much, yet she made it into a big company. Forbes listed her as one of America's richest women who made it all on their own in 2022.
Oprah Winfrey
She's well known for being in the media world. She began her career as a TV host before doing some remarkable things. She even assisted in the founding of Oxygen Media which is a very famous cable television station.
But the most notable thing is that she had her talk show for a long period which lasted the year 2011. From that, she launched her very own network, OWN: Oprah Winfrey Network and she is the CEO and holds a major position in the company.
Oprah took a game-changing step in 2015. She invested in Weight Watchers International and became the face of its weight loss program. Many individuals enjoy using this application and her presence also made it very interesting to be in.
According to Forbes's latest report, she has a total net worth of $2.5 billion as of February 2023.  Inspiring Stories Of Women Entrepreneurs
Beyonce
Beyonce we all might have known her as a very famous singer and songwriter. She started her career in the 1990s as a member of Destiny's Child. She has grown into a global icon as well as a highly successful solo musician all over the years. She also got a major deal from PepsiCo in 2012.
However, abilities aren't limited to music. She also owns Parkwood Entertainment, the company where she produced many great films, and music, and even entered into the clothing lines. The biggest turn in her career happened in 2019 when she signed a $60 million deal with Netflix to develop content for the streaming giant.
All of her business activities have added to her money, and Forbes showed her net worth to be $450 million in February 2023. Beyoncé is a businesswoman as well as a music sensation.
Arianna Huffington
Arianna Huffington is also a very inspiring woman for all of us. In 2005, she established The Huffington Post which is a news website and she later sold it to AOL in 2011 but she didn't stop working there. She kept directing it and making the Huffington brand famous all over the world. In 2011, Time Magazine named her as one of the world's 100 most important people, which is a very big name.
Then, in 2016, she did something very remarkable. She left The Huffington Post to launch a new venture called Thrive Global, which focuses on health and wellness. What's more, guess what? As the CEO, she is the top queen.
Arianna Huffington is an entrepreneur as well as an author. She has written 15 books in total and all of those have done quite well. 10 Most Inspiring Women Entrepreneurs In The World
Tory Burch
Tory Burch is one of the most Inspiring women entrepreneurs and is the founder of a fashion firm named after her, which she founded in 2004. Her company is now generating an incredible $1.5 billion in sales every year. Forbes also acknowledged in their report that she got in their lists of women over 50 and self-made women in 2022. Tory Burch is also a generous person who established the Tory Burch Foundation to assist women who wish to become independent.
Sara Blakely
Sara Blakely came up with the idea for Spanx which is a customized clothing brand that has helped a lot of women and men to look thinner. She began her journey with $5,000 and a burning ambition to achieve. Spanx is now available in over 50 countries worldwide. Sara Blakely, like Tory Burch wishes to support women. In 2020, when many businesses were struggling to survive, she collaborated with a company called GlobalGiving to offer $5,000 grants to more than one thousand women business owners. Sara Blakely's story shows how someone with a strong idea and determination can achieve success even while still helping others. 10 Most Inspiring Women Entrepreneurs In The World
Katie Rodan and Kathy Fields
Katie Rodan and Kathy Fields are two friends who founded Rodan + Fields. Their primary motive for starting this company was to assist others. They truly wanted to make it easier for individuals of all ages to get rid of acne, so they developed a treatment called Proactiv in 1995. They used their knowledge of skin to create treatments that aid with aging skin after they were successful in treating acne. They have become extremely wealthy with each owning $530 million. They're even on Forbes' list of America's richest self-made women in 2022. Katie and Kathy's story shows that if you are passionate about something and you have the right person to support you, you can do wonders in Life.
Rihanna
Rihanna is the youngest on our list and is a very Inspiring woman who is only 35 years old. She rose to popularity as a singer but she made the majority of her $1.7 billion wealth through her cosmetics company well known as Fenty Beauty. She co-owns this cosmetics line with the luxury conglomerate LVMH. Rihanna also has another company named as Savage X Fenty, which sells lingerie. She co-owns this brand with a few other investors. She is highly dedicated to helping others, hence she established the Clara Lionel Foundation. The organization raised $47 million in 2020 to aid issues such as the environment, equality for all groups of people, COVID-19 alleviation, and more. Inspiring Stories Of Women Entrepreneurs
FAQS
Q: What characteristics distinguish Inspiring women entrepreneurs?
A: Being a Inspiring entrepreneur requires that you have experience in creating and running firms. It's all about having awesome ideas, working extremely hard, and producing a lot of money off of them. But generating money must be the last goal First you should make sure that what good you're doing for society is just like these incredible women who have made big businesses along with taking care of society.
Q: How do these women entrepreneurs achieve such success?
A: These Inspiring business owners worked extremely hard. They had great ideas and were willing to take risks. They also learned from their mistakes and continued even when things were difficult.
Q: Is it too late for me to succeed as an entrepreneur?
A: It's never too late to give it a try! Many great entrepreneurs began their careers later in life. You can give it a chance if you want to have an established business as without risk there's no gain.
Conclusion
We hope that you have definitely gained courage by reading about these inspiring women. Just always that you can do whatever you aim in life, It's just that you just little courage to take risks and to take the first step to start. After that, no one can ever stop you from your aim.
10 Most Inspiring Women Entrepreneurs In The World